Back in May, Dance Informa spoke with nine leaders at top U.S. dance companies — Boston Ballet, Joffrey Ballet, A.I.M by Kyle Abraham, Complexions Contemporary Ballet, Pacific Northwest Ballet, José Limón Dance Company, Paul Taylor Dance Company, San Francisco Ballet and American Ballet Theatre — on how they were handling the challenges that COVID has brought and what they see as the path ahead. 
Months later, we wanted to check back in with these leaders to hear about how those challenges and what they see ahead have evolved, the creative product their company has offered over these months, how they feel about the future direction of their company and the field, and more. That all looks different for each company, but there's one common thread: the obstacles have been immense, but in their own ways, they've kept producing art, kept their communities close and kept the mission vibrant.
What's been happening
Mikko Nissinen, artistic director of Boston Ballet, shares how once COVID hit, a natural transition for season ticket holders was to offer them a virtual season, BB@yourhome, available through subscription. The season has included an all-Forsythe program as well as The Gift, a new holiday-themed work (also available for single-ticket purchase). The company also offered a streaming version of its 2019 The Nutcracker, which was available free of cost through the website for a limited time.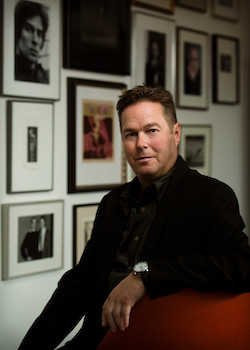 Once Massachusetts state COVID guidelines allowed for it, the dancers began working in pods of 10 — masked and socially-distanced. They've also been able to book studio time to work independently on technique, strengthening, stamina and more. Yet, Nissinen has been impressed with how they've come back and been ready to go with challenging work, as well as with is "where [they are] are philosophically." So many have shared with him that this time has reminded them of why they love to dance, and that they're incredibly grateful to be dancing, even if it looks and feels quite different in this time.
Ashley Wheater, the Mary B. Galvin artistic director of Joffrey Ballet, is also clear about the challenges but clear-eyed about the little treasures coming from this time. The dancers returned to the studio after Labor Day and, while socially-distant and masked, were so happy to dance in space together again, he shares. After spending time getting back to full strength and stamina, they began rehearsing repertory and creating new works (one from choreographer Cathy Marston and two others from company dancers Nicolas Blanc and Yoshihisa Arai).
Undoubtedly, none of it has been easy. "We find ourselves changing plans almost daily," Wheater reveals. "Although we keep our vision on the artform, much of our time is spent problem-solving." Yet, the show must, and will, go on. "Although it has been difficult, we find ways to work under adverse conditions. We remain mission-focused and committed to our artists."
Kyle Abraham, founder and artistic director of A.I.M, was skeptical about the creative generation possible in this time back when we spoke with him in the spring of 2020. Yet, he's been busy creating, including a new ballet (drafted, he notes), a solo for Calvin Royal III of American Ballet Theatre, a piece in Havana, a film and stage work version of another work, a music video, and work for a few other projects.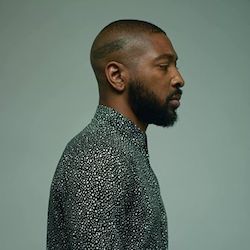 Having access to space, where he was living in L.A. at the time, was a "game changer" in that process of creating work in this time, he shares. Once he was back in NYC, rehearsing in Fort Greene with company members also helped to generate work. This time has also led him to more deeply appreciate new perspectives and feedback from his dancers, as well the importance of trust in the company environment. He sees trust as something that needs to be mutually created, on choreographer and dancer sides, as well as constantly renewed.
Dwight Rhoden, co-artistic director of Complexions Contemporary Ballet, has also learned, reflected and honed creative interests in this time. He's been interested in dance on film for a while, which he thinks "broadens possibilities" with, and adds "a different layer of dimension" to, choreographic work, he says. The company does a lot of complex partnering work, and translating that interest and focus to film work — in this socially-distanced time, with dancers in two- to three-person pods and/or Zooming in from different cities — has been "frustrating" at times, he says. Yet, it's also a great tool to use in future work, he adds. Rhoden has kept creatively engaged and working through a new episodic work, running a virtual dance academy and having frequent conversations with other creatives.
Ellen Walker, executive director of Pacific Northwest Ballet, notes that her company has also kept busy. Like Boston Ballet, the company has been offering archival work through a digital season. Beyond that, she's been impressed with how the field has continued making work in the face of the challenges that COVID has brought. "Every company and every cultural organization is grounded in the creative process, and it's really cool how they're all creating through this time!" Walker says. "We're mindful of all that and celebrating that, how creativity happens through constraint." She also notes the importance of staying connected with audience members, such as in surveying them on their needs and wants, as well as thanking them for their support through things like personalized messages and small dances from the company members.
Dante Puleio, artistic director of José Limón Dance Foundation, notes that the company has done "chassés in a couple of different directions" during this time. While it's not safe for the company to tour in January, as planned (and Puleio mentioned back in May), they did a "bubble residency" at Kaatsbaan in December. Puleio also shares that the summer's racial uprising led company members to be conscious and intentional about how they treat one another.
They were also able to move forward with personal and professional development through teacher training over the summer, and one company dancer even created a program to support elite pre-professional dancers in moving into higher education or the professional world. For Puleio personally, having stepped into this role when COVID was in full swing, he holds space for all of the suffering that this year has brought, but it's all been "awesome" day to day for him. "Even hours of answering emails is answering emails toward something that I want to build, and that really matters to me," he says.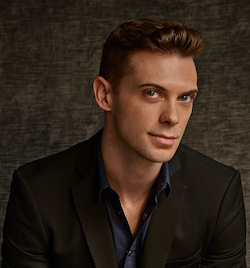 Michael Novak, artistic director of Paul Taylor Dance Company, also sees it as going well with his company — all considered. The company has done a lot of exploring what it looks like to bring repertory to film, and has begun to build new repertory — such as bringing in Lauren Lovette to set work on the company. Novak sees film as an "an additional asset, to magnify and accentuate the athleticism of the work," while still preserving the work's integrity.
The company has also been intentional about connecting with audiences through social media and other digital content, by sharing "human stories and how humans are affected by this time," Novak says. He's also enjoyed looking to other industries and noticing what they do that might inform concert dance, as the field navigates new norms and approaches.
Helgi Tomasson, artistic director of San Francisco Ballet, sees that ability to reach new audiences with art through digital platforms as a really wonderful thing. Being able to reach audiences all across the country and internationally through digital programming has expanded the company's audience, he notes. He's also very impressed with "how seriously the dancers are taking the permission to return to the studios to rehearse by being very disciplined about their quarantine life and testing regimen."
Kevin McKenzie, artistic director of American Ballet Theatre, is impressed with how choreographers are making work that lives and breathes as film art, versus just dance put on screen. Although it's challenging to make collective decisions quickly in the creation of dance on film — within the uncertainty of this time — a lot of it is the same as putting it on stage, he affirms.
What's ahead
Nissinen believes that we'll see a "renaissance" of work post-Covid, with a blossoming of work in film and in-person formats. He'll always advocate for live performance, he says, but choreographers are "learning and gaining tools", with film work and beyond — those that they can bring forward from this time, he affirms. Yet, he also notes that what will happen with the field in coming years is the "million dollar question," because no one can really know. In terms of heading in that direction by taking the plunge into pre-COVID live performance, or something like it, Nissinen also believes that the element of timing is crucial. He likens it to surfing; the wave caught, when you jump to your feet determines if you're able to ride the wave or crash out into it.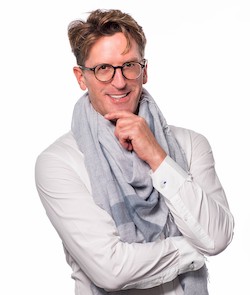 Wheater is also hopeful, but also acknowledges the pain and loss of this time. "Not all arts organizations will survive," he says. He shares his gratitude toward Joffrey Ballet's audience for continuing to support it and therein ensuring that it lives on past this time. The work continues, despite COVID. "The Joffrey plans artistic ventures approximately five years in advance, so we see the pandemic as an interruption, rather than a full stop," Wheater states. "We continue to have discussions with artists from around the world, planning our future seasons."
Abraham, being busy with many works in progress, seems to have much of his focus there. "We're trying to feel it out," as the company creates and plans for the presentation of those works, he says. The next plan the company is looking toward is a tour in March, but Abraham says that the decision process of whether or not that tour goes forward has to be a "conversation with the company," noting that some company dancers have partners, children and family members in at-risk populations. He also notes the experience of performing for 50 percent capacity audiences, and asks, "What does that do to company members' spirits?"
Rhoden, for his part, is "hopeful but apprehensive" about the road ahead for the professional concert dance industry. He believes this time will give us "scars" that we can use as a reference; we'll have things to work out, but at least we have the outlet of art to do so, he attests. "That's what art has always done — leading us to think, examine and feel; that's that energy from the stage to the audience member, that experience of dance," Rhoden believes. Dance is everywhere, and it'll always be part of us, he affirms.
Walker notes that at Pacific Northwest Ballet, they're "working hard to be optimistic — we do believe that people will want to come back to live performance." She shares that the company is "committed to coming out a better organization on the other side, just as so many companies are." In 2021, the company is looking at likely returning to the stage in the fall — and what happens with live performances in the spring will be useful information for that, Walker says.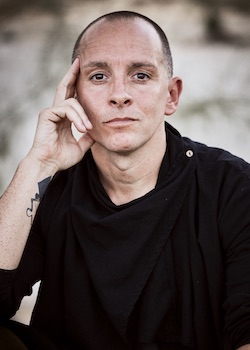 Puleio is also committed to being mindful about timing (key on his mind after working on José Limón's There is a Time with the company, he shares) — as well as being intentional about "finding new ways to reach people" with dance. "Otherwise, what are we doing?" he asks.
Novak is "cautiously optimistic" about the future direction of his company and the wider field, because he does not "underestimate artists' ability to take obstacles and use them to continue to create," he shares. "I hope audiences return as fast as they can as safe as it is to do so and that that's managed holistically, for both audiences and performers." Novak points to the whole dance sector continuing to ask the tough questions — of approach, impact and more — and from that continuing to create and reach out according to the mission at hand. "To know that the whole community is unified in that is incredibly empowering," he states.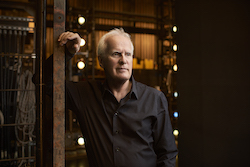 Tomasson hopes that the "discipline" which this time has instilled in artists, as he describes, "brings a new commitment to innovation, to continuing to create and share even among obstacles."
McKenzie is confident that the innovations with camera work can be a force for dance appealing to a new generation. "Necessity will be the mother of invention," he quips. The dance field, these companies and beyond, have been illustrating that adage in real time these past months. We dance on — united, creatively inspired and mission-driven.
By Kathryn Boland of Dance Informa.