Pacific Northwest Ballet (PNB)'s 2019-2020 season continues with One Thousand Pieces, a double-bill of powerful dance works by Alejandro Cerrudo and David Dawson. Following acclaimed PNB performances of Little mortal jump and Silent Ghost, Cerrudo's rapidly-expanding Seattle fan base is eagerly anticipating PNB's premiere of One Thousand Pieces, a large-scale ensemble work inspired by artist Marc Chagall. The program also features the return of Dawson's (A Million Kisses to my Skin) powerfully athletic Empire Noir, set against a massive, curving sculpture.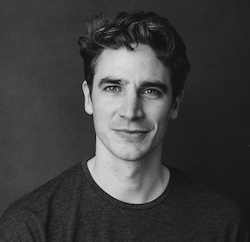 One Thousand Pieces is the fourth Cerrudo work to enter PNB's repertory – following Memory Glow (world premiere 2014), Little mortal jump (PNB premiere 2016) and Silent Ghost (PNB premiere 2018) – and PNB Artistic Director Peter Boal recently announced that Cerrudo has been appointed as PNB's first Resident Choreographer.
"Alejandro's work is more than innovative; it captures the humor and pathos of humanity in unexpected and illuminating ways," said Boal in his announcement. "Each time Alejandro has come to PNB, the connection between choreographer and dancers deepens. Inspiration fills the room. With this appointment, we can channel this inspiration into new creations, repertory additions and multiple opportunities to collaborate with and get to know one of the great creative forces working in dance today. We thank Susan Brotman for supporting Alejandro's residency, and we look forward to a great new creative chapter for PNB."
As part of his three-year residency, Cerrudo will create two world premieres and restage two repertory works for the company, plus one for the PNB School. In addition, he will provide mentoring to student and company choreographers while offering opportunities for dialogue with PNB audience members about his creative process.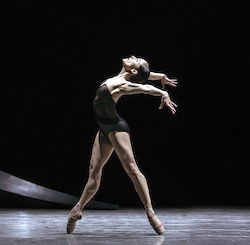 One Thousand Pieces will run from March 13-22, at Seattle Center's Marion Oliver McCaw Hall. The lineup includes David Dawson's Empire Noir, a ballet designed as a blast of graphic energy; and Alejandro Cerrudo's One Thousand Pieces, which was originally created in celebration of Hubbard Street Dance Chicago's 35th anniversary in 2012.
Other upcoming events for PNB include a PNB Immersion Experience, with an Immersion Experience Studio Rehearsal (March 3 and 11); PNB Conversations and Dress Rehearsal (March 12); a Meet the Artist event, where audience members can enjoy a Q&A with Boal and PNB dancers; and Ballet 101: The Business of Ballet, a four-part series exploring a range of ballet topics (March 24).
PNB's One Thousand Pieces runs for seven performances, from March 13-22, at Seattle Center's Marion Oliver McCaw Hall. For more information and for tickets, visit PNB.org.