Concert dance means many people gathered together in a confined space — audiences, crew members, performers and front-of-house staff. That's the simple fact of it. In a world where it's uncertain as to when (and if) we may have a vaccine for COVID-19, what does the future of professional concert dance look like? What we do know is that there's been a good deal of loss — money, creative momentum, opportunities for dancers (whose performing careers can already feel all too short) and more.
On the other hand, there might be a positive side to it all, however slight it can sometimes seem. Through all of the financial difficulty, uncertainty, disappointment, and risk for disconnection without the ability to physically gather and create together, what innovations and other creative solutions may evolve? How may those innovations shape the field going forward? In this second and last installment of the "State of the professional dance industry through COVID-19" series, we'll look at all of these considerations and more.
Stepping into an uncertain future — to see silver linings?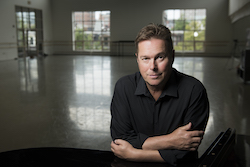 In this uncertain time, Boston Ballet Artistic Director Mikko Nissinen says that planning is "liquid", with A, B, C and perhaps more potential outcomes to plan for. San Francisco Ballet (SFB) Artistic Director Helgi Tomasson describes this kind of planning happening at SFB "imagining and carefully planning for multiple scenarios to deliver for our audiences, patrons, students and community in the year ahead." He describes this as both challenging and rewarding. The Joffrey Ballet has also "developed dozens of scenarios, each to be triggered by specific conditions as we emerge from the pandemic," says The Mary B. Galvin Artistic Director Ashley Wheater.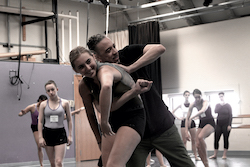 Wheater affirms that the company "will meet our audience in whatever form is allowed" — which could be any number of forms, perhaps streamed chamber performances, he says. Dwight Rhoden, co-founder and co-artistic director of Complexions Contemporary Ballet, believes that "broadcasts of full works and collaborations with other artists and art forms will be a staple in the coming years." These offerings will be imperative for keeping the "spirit of dance and performance vital in the eyes and hearts of our supporters and audiences in order to keep the art alive," he says. To him, this "innovating [of] the virtual experience will be essential in the future."
Ellen Walker, executive director of Pacific Northwest Ballet (PNB), describes how the company is similarly "working to adapt, generate content, conserve resources and be compliant with public health mandates," but how they usually plan for the future is "totally evaporated." There's no choice but to have a plan, or plans, and expect that it (or they) will change.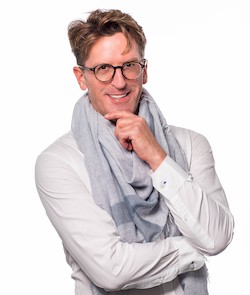 As other "liquid" plans, both Paul Taylor American Modern Dance and Limón Dance Company have exciting plans for virtual summer intensives. For the former, company administrators "tweaked the traditional Taylor curriculum to make it more interactive and a creative entry point into the Taylor world," Artistic Director Michael Novak shares.
Over at Limón Dance Company, Artistic Director Dante Puleio shares that the company's "building is said to reopen in the fall, and we are planning on starting rehearsing and touring beginning in January." For him, what's been positive about this very difficult time is that it allows for more risk-taking (in fact, in some ways requires it). That can be beneficial for a new leader such as himself (he has just recently stepped into the role of Artistic Director). 
Kevin McKenzie, artistic director of American Ballet Theatre (ABT), also recognizes potential benefits of everything that has happened because of COVID-19. "For every performing arts institution, this crisis has exposed our weaknesses, but it will also reveal our strengths," he affirms. "We know how to produce excellence in our comfort zones; now it's time to become comfortable pursuing areas where we have less experience." How? "Now is the time to experiment," he believes. For him, it's important to "let audiences know that we remain cognizant of what excellence means."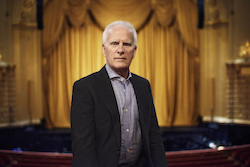 Tomasson, for his part, believes that "this process has brought interesting questions to the table. For example, will there be a digital season and a live performance season? How will we take advantage of new practices to capture digitally and use these to continue expanding and including our audiences? What would be offered to the community for free, and what would we charge a ticket for?" Such questions can spur meaningful reflection.
Expanding audiences, communities and mindsets
All of that being said, another big positive outcome that could come from this public health crisis could be more people having access to the art of dance. Rhoden notes how virtual offerings have "allowed us to reach people all around the world in a more 'immediate fashion'," giving people all over the world access to a certain company's "programs and experiences" without the company having to tour to various cities. "This new normal has brought an industry that can sometimes be laser focused and in its own individual bubble toward a space of sharing," he says. "The collective has become necessary."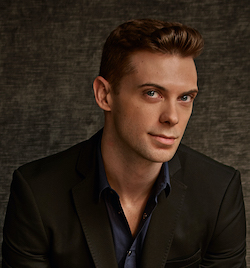 A few of these leaders pointed to the creative innovation that might also arise out of this time.
Wheater affirms, "We have discovered new ways to create and share our art form. My dream is that we will emerge from quarantine with an arsenal of exciting work to share with the Joffrey audience." Nissinen also believes that a lot of exciting virtual content could come out of this time, as well as creative concepts and supportive ideas that artists have come up with while having more time to rest and reflect.
Kyle Abraham, founder and artistic director at A.I.M (Abraham.In.Motion), is slightly skeptical; he considers the ingredients so often necessary for ideas to come to fruition — bodies in space and movement material for them to execute, as a foundation for further exploration. He also points to the fear in the air at this time, and how fear so often cuts off creativity. Yet while dancers can't bring forth creative magic through bodies in space, and fear can hinder the creative flow needed for that to happen, community and creative generation can come from aligning with other art forms and sectors.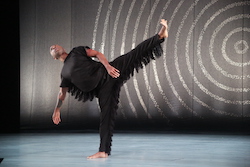 Novak, for example, thinks that engaging with other art forms and fields — such as we can see happening through dance on film work coming out right now — can bring other valuable perspectives to dance art. Rhoden also believes those sorts of connections can occur and be fruitful. Further, he thinks that "alliances between organizations for cross promotion will be a great way to continue to build new audiences."
Such engagement with other art forms, disciplines and fellow dance institutions can help shake up outdated perspectives within the professional dance world. "Like many industries, we have been using one 'rulebook', and now we're forced to re-evaluate it; it's completely unprecedented," says Novak. At the same time, it's important to be mindful of potential consequences of a shift to a more modernized, virtual way of creating and disseminating work. For example, Abraham points to digital natives' increasing absorption with social media and other "apps" at the cost of face-to-face connection and creative generation.
Walker, for her part, encourages "openness to change," as she puts it — guided by core values. "We will be in a state of disruption for a long time, and it's to our benefit to work through that with values around innovation, partnership and care for [our communities]," she affirms. Even as it feels like so much has closed in (literally and figuratively), COVID-19 may just offer the professional dance world longer-term opportunities to expand — in its audiences, communities and mindsets. Silver lining? Adversity out of opportunity? Even as we move forward united, each dancer can decide for themselves. And dance on, on or off a screen.
By Kathryn Boland of Dance Informa.