March 2020 — COVID-19 begins to spread across the U.S.. States begin shutting down businesses and imposing restrictions on gatherings of people over a very small number. The country effectively goes into quarantine lock down. Dance companies and schools must cancel rehearsal schedules and entire spring seasons. Given that dance companies program their seasons a year or more in the air, disappointment and financial stress are thick in the air. There is no definitive end to it all, and the future when we can once again gather — to hug, shake hands and partner in dancing — feels almost as uncertain. Although we've "flattened the curve" in many areas, not all that much has changed at this point.
In the face of it all, major U.S. dance companies are adapting and innovating to respond to the moment. A first concern is "stopping the bleeding", so to speak — ensuring that dancers and other staff members are taken care of as much as possible, maintaining ties with audiences and avoiding any gaps in mission fulfillment. A second concern is continuing to nurture creative work, so that development and growth is stalled as little as possible.
To learn more about all of these concerns and dynamics, Dance Informa spoke with leaders from nine different major U.S. dance companies: Boston Ballet, Pacific Northwest Ballet, Abraham.In.Motion, American Ballet Theatre, The Joffrey Ballet, Paul Taylor American Modern Dance, José Limón Dance Company, San Francisco Ballet and Complexions Contemporary Ballet. In this first of two installments on this topic, we'll focus on how companies are addressing immediate needs and ensuring the mission not only continues but also fortifies through this time.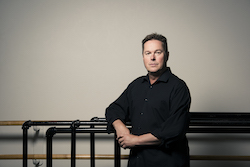 Company "first aid"
Mikko Nissinen, Boston Ballet artistic director, is clear that in terms of responding to the current global pandemic, the first step is to attend to the present needs — of dancers, staff and communities whom companies serve. He broke this immediate stabilizing work down into three main areas: "mission fulfillment, taking care of your people and financial feasibility. We have to be sure arts organizations survive. It will be a huge loss to society and culture if they have to shut down."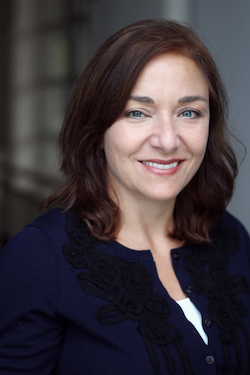 Ellen Walker, executive director of Pacific Northwest Ballet (PNB), passionately believes that and acts as such. She emphasizes the importance of arts advocacy, asserting that "our political leaders need to hear from us about the importance of arts and culture in our lives and cities." Walker affirms that a future with fewer dynamic arts organizations is less imaginative, less vibrant and less connected. "Some of the advocacy work we're doing now paints that picture of loss, and it's effective," she adds, explaining how in this age of online content, the company is "having productive, collaborative conversations with unions around parameters for use and distribution of [online] content."
Nissinen, as well as Helgi Tomasson, artistic director for San Francisco Ballet (SFB), acknowledged how difficult it is for dancers to not be able to dance at this time. They want dancers to return to the studio as soon as possible, while still complying with public health and safety guidelines. Tomasson, also stating that SFB company class is happening over Zoom, said that the company is "doing the best we can to help dancers stay in shape, and at the same time working on developing safe return to studio protocols following [San Francisco and California's] return to work safety guidelines."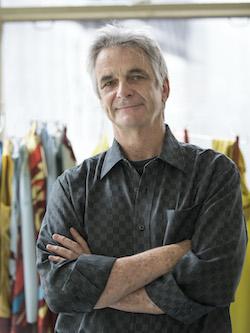 Toward financial stability, companies have gone into "mega fundraising mode", as Nissinen describes it. Limón Dance Company recently initiated a GoFundMe to provide for dancers' salaries, for example. Kevin McKenzie, artistic director of American Ballet Theatre (ABT), affirms that "everyone [working for ABT] has to consider their job description to include 'member of the development staff' and help facilitate fundraising efforts." As another kind of "team effort", Nissinen has hosted a weekly call for arts leaders across the U.S., to put heads together in creative problem-solving for matters of finance and more.
This open discourse seems necessary and meaningful at a time when we have to think and "mobilize" differently — in order to handle the inevitable pause in organizational growth and development, as Dwight Rhoden, artistic director of Complexions Contemporary Ballet, puts it. "That, in and of itself is new territory to exist in at a time when daily life is already different," notes Rhoden. Complexions staff are meeting regularly over virtual platforms, which has become an outlet for brainstorming as well as "allowed for a communal pool of ideas to be heard in a new way that gives everyone a voice," Rhoden says.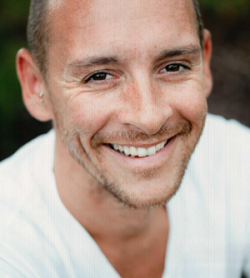 Looking toward supporting dancers in this difficult time, Limón Artistic Director Dante Puleio shares that the company has given dancers work in areas like archiving and communications. "We want our dancers to stay engaged and develop their outside interests and leadership skills. Investing in your dancers on multiple fronts and finding new ways to reach our stakeholders is our way to ensure Limón's future," Puleio explains.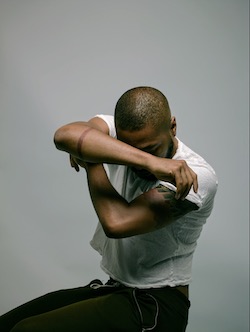 At a company level, that addresses a concern of Kyle Abraham, founder and artistic director of A.I.M, that this might be a time when many dancers might go to school again and step into other fields. "Some dancers just might not want that uncertainty and instability of being a freelancer," he says
Continuing the mission
Toward mission fulfillment, several companies have worked to maintain connections with audiences with streaming older performances through social media channels and websites. McKenzie says that ABT "realized that [it] needs to pivot to become, temporarily, a media company and find new ways to provide content to an audience." Rhoden also notes the importance of connection. We have to find "new and innovative ways to keep our sense of community, thereby keeping our mental and emotional connections present," he believes.
Ashley Wheater, The Mary B. Galvin Artistic Director of The Joffrey Ballet, shares that in this shift to virtual engagement, "our mission has not changed. We engage with our audience by video conference, online classes, social media platforms sharing excerpts of performances and interviews." Dancers are creating work where they are and posting it on social media, while choreographers and artists are working together virtually, he adds. He describes how enrichment programs continue to serve communities in greater Chicago, virtually. Additionally, the company has begun an oral history project. "We are conducting interviews with artists and patrons [and] working with the New York Public Library to preserve and share the Joffrey archive," Wheater shares.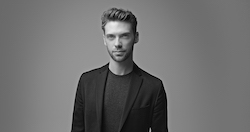 Michael Novak, artistic director of Paul Taylor American Modern Dance, recounts how he sifted through archival footage and chose 14 performances to stream — to give audiences a sense of the Taylor work from not just now but through the years of the company's existence. The company has also offered Taylor School classes for free over Instagram, sometimes paired with conversations with former company members or other notables in the Taylor world for "CLASS & CONVERSATION". The Limón company has also offered extensive classes free of charge over Instagram. Puleio also detailed professional development initiatives such as "a teacher training workshop to further develop [company dancers'] studio and online pedagogy."
He wants to be sure "the Foundation is supporting the dancers' readiness for community engagement, as Limón4Kids will be ready to offer synchronous and asynchronous online exchange as well as outdoor and indoor classes based on how the NYC public school system will operate in the fall."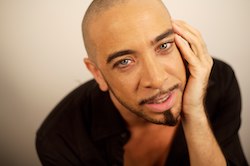 Similarly nurturing community connections, Rhoden explains how Complexions is offering "regular content from our archives, creative movement challenges, conversations with luminaries in the field, as well as classes and workshops." SFB is also offering "SF Ballet @ Home, where the company can "capture content and share archival material on the digital stage," Tomasson says.
On the other hand, Abraham is skeptical of the efficacy and safety of online-based classes. Instead, his company has taken this time to meet and think through the tough issues at hand. A.I.M now has three Task Forces who meet regularly — Dancers, Board and Administrative. He notes that he doesn't attend the Dancers' Task Force, as he wants the dancers to be fully, fearlessly honest as they meet with one another. Abraham is also virtually meeting with a newly-hired dancer in order for him to learn repertory.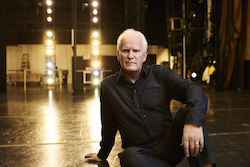 The company is additionally meeting weekly to take in and discuss various pop culture items (music, television shows and movies) that relate to repertory works, recommended by individual company members — thus deepening artistry without dancing, per-se. The Limón company is also meeting virtually, to stage a 1956 work and refine how it can be presented virtually, as well as licensed out to higher-education dance departments and conversatories.
Given these various virtual initiatives, Novak puts it well — at this time, everyone in the dance world is "taking lemons and making their own lemonade."
Stay tuned for the next installment, where we'll focus on planning for the future and potential benefits of this very difficult time.
By Kathryn Boland of Dance Informa.