Although we've been spending a lot of time indoors…spring is in the air and the need to get ready for all it entails encroaches. It may seem cliché to read another article about spring cleaning, but have you ever considered it from the perspective of movement? The need to organize and clean doesn't have to be reserved to your bedroom, apartment or office. You can de-clutter your life by changing the way you move and how you move through your environment.
Consider walking into a room with papers scattered about the floor, piles upon piles of books, and no open place to sit or relax your legs. How might you feel? Your body might begin to feel confined, your movements may become limited and therefore smaller, and you might even notice some anxiety begin to manifest because the body influences the mind greatly. You might not be able to organize that room, but you can implement body movements that can allow you to physically feel focused and organized.
So, as dancers and dance educators, what might that look like? Here are some ways you and your students can get a jump start on spring cleaning before even leaving the dance studio.
#1. Create space in the body.
When experienced in a safe and supportive way, taking up space can provide a sense of mastery and control over our environment, not to mention a greater ability to ground and center the self. Try stretching the body in a giant X on the floor, standing in a doorway and reaching to all four corners or simply starting with the breath. Inhale into all dimensions of the torso, filling it with air and creating more space in the body on every exhale.
#2. Clear the mind.
Identifying thoughts that clutter the mind and finding a way to manage the emotions they evoke is another way to de-clutter the self. Try a guided imagery, a mindful meditation, or simply practice mindfulness throughout your day. This can clear the mind of energy-depleting thoughts and create space for more productive endeavors.
#3. Simplify your movements.
Dancers are often praised for their fancy footwork, complicated choreography and exquisite lines. Try breaking down these intricate movements and focusing on slowly reconstructing it. Notice how each part of the body moves and how we can oscillate between simple and complex actions in the body. Essentially, by deconstructing the movements, you can perhaps de-clutter the body.
#4. Get back to basics.
If simplifying your steps isn't enough, you can go back to the basics. Start by going through the ballet positions, pay special attention to the placement of your arms. Focus on posture and your breath as you slowly move your body through the more basic moves. Going back to basics always lends itself to improved connection, technique and supports muscle memory.
#5. Clean up the studio.
Lastly, consider actually cleaning up your dance space. You will find that when your environment is free from clutter, your movements will be less restricted. For some, having too much space plays a negative role on the psyche. In that case, limit the size of the space that you are cleaning so as not to increase your anxiety or feelings of overwhelm.
These are just a few examples of how you can use movement as a metaphor for de-cluttering and cleaning up for the spring. Keep in mind that this doesn't only apply to spring and that you can incorporate these practices into your life all year-round. Any time throughout the year that you are feeling particularly stressed, using these suggestions can lend itself to finding peace, calm and self-control, not to mention balance of mind, body and soul.
Organizing may not be your forte, but rather than succumbing to a messy lifestyle or environment, try modifying the way you move, and you may be surprised at how it influences other aspects of your life. Most importantly, pay attention to what movements speak to you, and be true to your own individual process. Everyone starts at different levels of organization, and it is imperative that you start at your own pace and level of comfort. You might be surprised how easy it is to de-clutter your world when the body inhabiting it is more organized.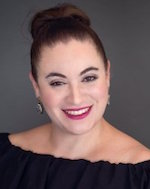 By Erica Hornthal, LCPC, BC-DMT, Dance/Movement Therapist.
Erica Hornthal is a licensed professional clinical counselor and board certified dance/movement therapist based in Chicago, IL. She received her MA in Dance/Movement Therapy and Counseling from Columbia College Chicago and her BS in Psychology from the University of Illinois Champaign-Urbana. Erica is the founder and CEO of Chicago Dance Therapy, the premier dance therapy and counseling practice in Chicago, IL. As a body-centered psychotherapist, Erica assists clients of all ages and abilities in harnessing the power of the mind-body connection to create greater awareness and understanding of emotional and mental health. For more, visit www.ericahornthal.com.