Former professional dancers and long-time dance educators Michelle Loucadoux and Kristin Deiss have joined forces to bring mental wellness to the forefront of the minds of the dance community by providing a virtual space for education and connection for dancers and dance educators. Their new company, Danscend LLC, currently offers a free five-day mental wellness challenge, and a 12-week comprehensive mental wellness course.
According to the U.S. National Library of Medicine, "It is well documented that professional dancing increases the risk for, or strongly associates to, mental health issues like eating disorders, anxiety and compulsive-obsessive disorders." Danscend hopes to begin to change the conversation surrounding mental wellness in the dance community.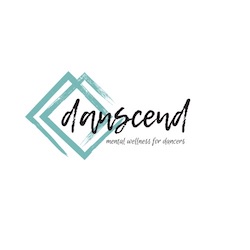 "Both Michelle and I are fully aware of the serious mental challenges that come with being a dancer," explains Deiss. "Yet, there are few resources available to help them cope with these challenges." In the words of Kathleen McGuire Gaines in a July 2017 article in Dance Magazine, "Dance institutions are failing their dancers with a lack of support for mental health."
A study by Minding the Gap found that 75 percent of dancers say they have dealt with a mental health challenge in the past five years, and 81 percent of those dancers do not believe the community does enough to address these issues. Danscend was created to address this, and their students can access courses by visiting the school's website. They will then be provided course materials and emailed private links to real-time virtual events with mental health professionals and dance industry professionals.
For more information about Danscend, visit www.danscend.com.