Picture this: a large-scale organization, with multiple initiatives at play and planned out for many months to come, suddenly has all of those projects halted and all of that planning become a giant question mark. Sound familiar? Yes, that's what happened to big-name dance companies as the world locked down in March of 2020.
By and large, and especially with the performances, rehearsals and community programming of large dance companies, dance happens in communities of people close together in space. That considered, how are large companies to keep nurturing what happens in those spaces and still stay in compliance with social distancing guidelines, in addition to immense funding challenges?
By and large, these companies have stepped up to COVID's funding, logistical and creative challenges with ingenuity and grace, finding unique ways to make new work, remain in conversation with audience members, provide for dancers and staff as much as possible, and continue making impacts on wider communities.
For all of the difficulty that this time has brought, there are silver threads — those that signal a more resilient, creative and inclusive dance world in the post-COVID world. To learn more about these challenges and how nationally-known companies have been addressing them, Dance Informa spoke with three leaders at such companies. Emerging companies have a somewhat different set of challenges — we also recently spoke with leaders in that space!
Janet Eilber, artistic director of Martha Graham Dance Company (NY. NY)
"We've moved heaven and earth to stay connected with and grow our audiences, as well as give our dancers as much work as possible," affirms Janet Eilber, the artistic director of the Martha Graham Dance Company. That's involved shifting to digital — and often interactive — offerings, she explains. "We've seen people crave that interactivity." The company has offered a wide range of virtual events, including its popular Martha Matinees, which puts archival Graham company footage in conversation with more contemporary footage. Audience members have expressed sincere appreciation for these offerings, Eilber reports. This type of programming is "not something you can see in a theater," she notes. Meanwhile, the Martha Graham School of Contemporary Dance's virtual classes are attracting students from all around the world, she explains.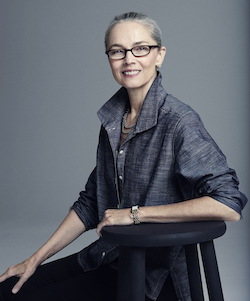 To keep all of this programming alive, the company has had to be "wildly creative" with budgeting and revenue streams, Eilber says. A federal Paycheck Protection Program (PPP) loan and donor support (from the individuals and donors who've been able to give through this time) have been supportive, she explains. The company also has a Patreon account, for which Graham company dancers are making original and exciting video content, Eilber notes. "It makes my day when those videos pop up," she says joyfully. "We're all dealing with so much; we need that joy."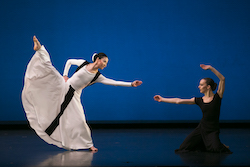 Regarding how the field will go forward from here, she notes, "It's inevitable that artists will embody what we've all been through. Dancers in the future will have this time as a reference point." New approaches and perspectives when it comes to operating procedures are something else that might very well be something else that we bring away from this time; Eilber explains that all of the company's "systems and policies are under review."
She feels confident about the company's ability to step forward again when pushed back to "square one", because it has done it several times before — including when Martha Graham passed away and following Hurricane Sandy's immense damage. "We take lessons from Graham's creativity and resiliency," she shares. Eilber looks forward to the company's 96th season, for which it's beginning to (tentatively) book theaters for dates in the fall of 2021. "It takes a lot of courage and energy to be creative," Eilber says, nevermind during a global pandemic. She greatly admires the wider dance community at large for taking on that challenge and remaining creative through this time.
Adam Sklute, artistic director of Ballet West (Salt Lake City, UT)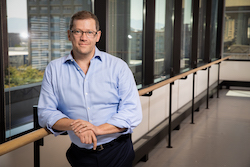 Just like every other dance company, Ballet West had to shut down in March of 2020. "But what we did, and we're very proud of, was holding a large-scale summer intensive," shares Artistic Director Adam Sklute — with extensive measures such as staggering classes to keep a large number of students and teaching artists safe. The ability to pull that off made company administrators wonder if they could do live performances in the fall, which the company also accomplished in the fall.
Having many life partners in the company helped the company safely stage duets and smaller pieces. "Our company is known for big spectacles, but smaller works have served our purposes right now," he notes. A spring program of eight smaller-cast works is in the works, which will be a more classical program than the fall program. The company also filmed a docuseries, including nine 15-minute episodes, "chronicling creative process, the experience of getting back to the stage and aspects of the dancers' lives," Sklute explains. He adds that the company is known for that sort of "insider" docuseries, so it felt like a natural fit for them in this time.
Through it all, the company's audience community has remained connected and supportive, which was exactly what the company was aiming for. "We've worked really hard to keep things going for our dancers and for our audiences. The last thing we wanted was to shut our doors and say 'see you in 2022,'" Sklute attests. One key example of the company's audience truly stepping up in this time was the response to a five-minute donation request message during a showing of the 75th anniversary of the company's first Nutcracker; 1,000 new donors gave on that night alone.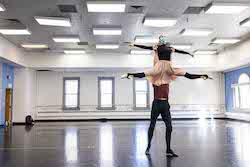 One might wonder how that sort of response can happen with the incredible amount of dance content that's accessible right now. Sklute believes that as long as artists and companies "find [their] own voice and do what [they] do best, the swimming pool is big enough for everyone." He shares other lessons that he and the company can take away from this. For one, sacrifices come with greater appreciation of "the gift of doing what we do for a living, of making," Sklute believes. "I've marveled at how the whole organization has come together" through the challenges of this time, challenges making the "small annoyances" not even matter, he shares. In life and art, perspective shift can be powerful, even if it's a forced perspective shift.
For two, this time has provided encouragement to not get stuck in "old models", to just "go for broke," Sklute adds. "Necessity forced us to not be afraid. We have to take chances, be daring, make mistakes and know that we can still survive." He's not sure where it's all moving, although he is fairly sure of two things: that live performance won't fully be a thing of a past, and the digital possibilities we've discovered will also stay with us in some form. "We're still in a difficult time, but there's a light on the horizon," he adds.
Lucinda Lent, executive director of L.A. Dance Project (Los Angeles, CA)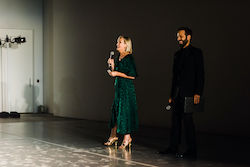 L.A. Dance Project is a nationally-known company, yet its structure, planning and staff isn't as big as many other nationally-known companies, Executive Director Lucinda Lent notes. Like a small ship able to smoothly change direction with the wind, the company's relatively smaller size has allowed it to be nimble, Lent believes. For example, "even at 50 percent audience capacity, we can make it work," she notes. Even with nine cars at a drive-in performance, L.A. Dance Project has been able to build an audience community, she shares. The Los Angeles climate, apart from the wildfires that caused some of those drive-in performances to be cancelled last year, has also made outdoor performances more feasible.
While she's not satisfied with the overall level of government support for the arts in the time, she notes that receiving a PPP loan has been helpful. In terms of audience support, "we've got a dedicated group of people who support us, but support did go down because, let's be honest, there's more urgent need out there." At the same time, Lent underscores the unique importance of the arts. "It's the arts that shapes the society we're in," she affirms.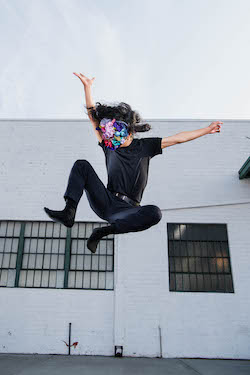 Like Sklute, Lent emphasizes the importance of remaining open to new ways of operating and fresh perspectives. She believes that L.A. Dance Project Company Artistic Director Benjamin Millepied's consistent pushing of boundaries and questioning concert dance field norms has created an innovative, open-minded culture in the company — one that has put it in a great place to shift course and adapt to the challenges of COVID. For example, even before COVID, the company had begun the process of creating an app, which is now live with a variety of pre-recorded classes and conversations. Lent believes that when there is a disruption, maintaining the status quo doesn't work.
In contrast, Lent believes that this shift to digital programming encourages L.A. Dance Project's mission to create art that can "expand the conception of dance" within a "community-driven model wherein everyone has a voice." In the nearer term, the company will present an original piece by Janie Taylor in May and June, team up with The Gabriella Foundation to offer an intensive in June and July, hold a gala in October, and tour to France with Millepied's Romeo and Juliet. Lent sees "some light and some hope" ahead. Indeed, we can hold on to that light and that hope — and dance on.
By Kathryn Boland of Dance Informa.