New York City Ballet (NYCB) Principal Teresa Reichlen had been dancing since she was a teenager — as in not really ever taking a break. Then came COVID. She was touring in Budapest when it hit, and had to get a ticket back fast because it seemed like the U.S. border was closing to flights from Europe. Through time upstate with friends she had been touring with, and then at her parents' house, and finally back in New York, she took a well-deserved break from dancing. She gradually came back to it, as well as supporting her dancing colleagues and eventually starting a family.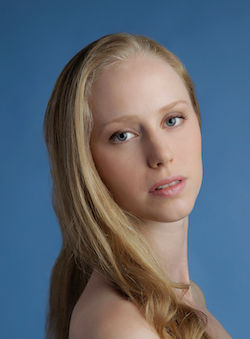 Dance Informa speaks with Reichlen as part of our "Dance life in quarantine" series, highlighting how elite dancers are staying creative, learning, giving back and more through this difficult time. She demonstrates a keen awareness that there's a time for everything — an important understanding for dancers to learn and reflect in their careers and everyday lives.
Finally, a break
While hunkering down upstate with dancing friends for a month, they did workouts, physical therapy exercises and the like for a half hour a day or so — all "rather minimal" physical activity, Reichlen recounts. She took three months off from dancing completely — when the only break from dancing that she had taken from dancing since she was a teenager (even doing multiple summer programs each year when she was young) was a few weeks to let a flareup of plantar fasciitis heal. "I had always just kept going, and [prior to COVID] I was starting to feel burnt out," she shares. The break "felt good", and she "didn't have to feel guilty" because there was nothing on the horizon to prepare for or be in shape for, she says.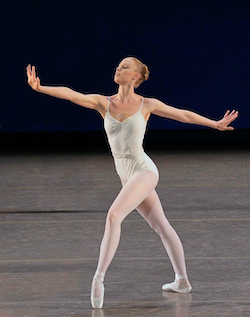 After time with her parents, she and her husband returned to the city in May of last year. Her husband owns a gallery there, and COVID guidelines eased enough for him to open it back up (of course with certain COVID safety measures). Through this time, Reichlen made the time go by constructively through reading a lot and helping her husband with the gallery. She and a few NYCB colleagues also started a fund for dancers in the company who might be struggling financially through this time. NYCB has supported its dancers how they can, but "everyone's struggling right now," she notes.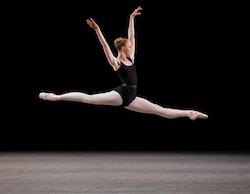 "We hire dancers in their teens, and if they don't have savings or another support system, like family to go to, how do they pay rent, where do they go?" Reichlen asks. She and colleagues who started the fund were concerned about those dynamics and wanted to help. They haven't done events in awhile, but the website is still active and anyone can still donate, and they'll distribute the funds amongst company members, she explains.
Back to it
Eventually, she felt like it was time to gradually get back to dancing, and there was a small video project she was cast in, a filming of Divertimento No.15. She had to get in shape enough to film that, she notes. She made a little dancing space in the basement of her husband's gallery, and was able to use a spongy material under the floorboards to make a sort of sprung floor.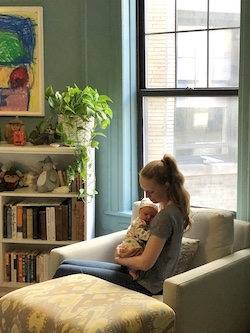 And then came news that she was pregnant. Reichlen and her husband had decided to start a family before COVID, and that was just the timing of things, she explains. Soon enough, she had to modify her dancing and eventually take another break. "I might have danced longer into my pregnancy than I did if it weren't for this time…I really don't like dancing in my living room!" she says.
Reichlen's son Ozzie was born in February, and late April was the first time she took class since giving birth. (NYCB has been offering in-person classes to company members, in pods, she explains.) She took it easy because of taking time off and having just had a child, doing about two-thirds of the barre and modifying as necessary, she says. Reichlen had also checked in with her physical therapist before taking class, who gave core exercises and other guidance for returning to class after her postpartum period.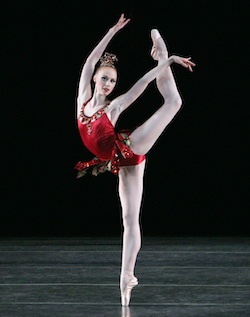 She shares that she does plan to return to the stage, and she has a great opportunity to ease back into performing. She'll be dancing in a lecture/demonstration at the Saratoga Performing Arts Center, presented in collaboration with NYCB. "It's a nice way to come back to dancing in front of an audience," she says.
Reichlen's COVID story makes it clear that there's a time to work hard, a time to prioritize loved ones and a time to care for oneself. More than knowing that in the abstract, it seems that Reichlen has incorporated that understanding through flowing with the changes and challenges of this year with grace — a great model for all dancers to follow. From there, they can watch their health, artistry and sense of personal fulfillment blossom.
By Kathryn Boland of Dance Informa.