A true treasure of a life in dance can be the communities we find along the way. We find these communities through lows and highs, through hardship and triumph. Dannys Gonzalez, Steven Vilsaint and Josh Johnson are NYC-based dancers in the Accent Dance "family", as they all refer to it. They've all experienced notable hardship and then overcame it through dance — and hard work, perseverance and positivity. Accent Dance Founding Director Andrea Ziegelman decided to have them dance together, in their separate styles, in one piece — stories of overcoming adversity coming together in one work of art. Dance Informa spoke with Gonzalez, Vilsaint and Johnson about their stories, what dance has meant for them and more.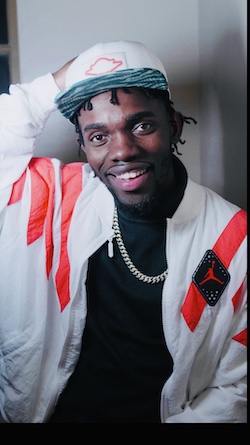 Vilsaint grew up in Haiti. He began dancing soon after he lost his parents, as a way to help him handle all of the things he was feeling at the time. "When I was dancing, I wasn't thinking about the loss," he shares. He learned through watching hip hop dance videos on YouTube, and was soon dancing at a studio nearby. He was asked to dance in a music video, and — along with his frequent presence at the studio — his dedication and talent was noted. The director of the company offered him free classes. "That was super helpful for my career and life," Vilsaint affirms. He attests that people ask him how he overcame the loss of his parents, and he says that it was dance.
He was truly falling in love with dance, he shares. Dance meant enough to him that in 2014, he decided to move to the U.S. to advance his career. "I wanted to explore a bigger vision for myself," Vilsaint says. "I wanted to be able to put in the work and make something more of my career." He had to adjust to the hustle and bustle of the big city, and without having a family to rely on. "Regardless of [these challenges], there's always a way," he asserts.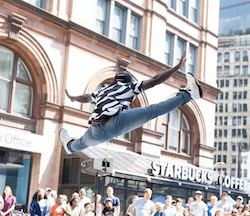 Many people supported Vilsaint, such as churches that he went to that supported him with lodging and money. He got married, and a new family supported him with a job and other opportunities. He was also on work-study at Broadway Dance Center and then became a teaching assistant there. "Once things start coming, they keep coming," he believes. "I did seriously doubt moving here, but then doors opened."
Now, he teaches and performs in NYC, including for Accent Dance. Vilsaint got connected with the company through another Haitian ballet dancer he knows, who knew that the company was looking for a hip hop dancer. He shares that without exaggeration, getting involved with the company was "one of the best things that ever happened to him," and that he's "found his family." Dance became his true passion with which he could empower himself, as well empower others, he shares. "I turned my negative situation into something positive, which I could motivate others with."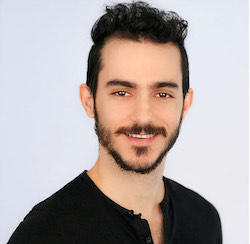 Gonzalez began dancing as a pre-teen in Havana. He was accepted to the Cuban National Ballet School in Havana and began dancing more seriously. Days at the school started with a technique class, a one-hour partnering class, academic work, then rehearsals. He at at first didn't know if he wanted to fully commit himself but got more invested when he began competitions, which, he says, "got to the competitive part of me as a former athlete."
In time, he was dancing professionally for a Cuban-based company. The company toured internationally, giving him a passport to travel out of Cuba. He realized that he wanted to expand his career, and a friend recommended NYC. In 2013, at 23 years old, he managed to travel with his "government passport" and made it to the U.S. — in Miami with family for a week and then to NYC. He was also sure he didn't want to go back to Cuba. Diplomatic relations between the U.S. and Cuba had technically opened, although it wasn't easy to get into the U.S. He also had to live in U.S. undocumented, meaning that he couldn't work for one year before applying for green card.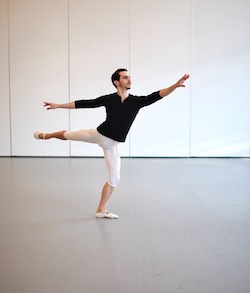 NYC had a "different energy" than other places he had traveled, Gonzalez says. There was culture shock, such as when he went to class and didn't realize that he had to pay for class; in Cuba, he was paid to take class. A romantic partner helped him economically for a bit, allowing him to get to class. At the Ailey Extension, Finis Jhung took note of him and after class asked him what his story is. Jhung allowed him to take class as a guest on a continuing basis. "NYC is a tough place, but I've met many angels here, and Jhung was the first," Gonzalez affirms. Jhung also gave him his first job in the city, as a demonstrator at a convention, as well as introduced him to people who could get him a full training year at Ailey's Professional Division school in exchange for front desk work. Further opportunities started to come as he met more people.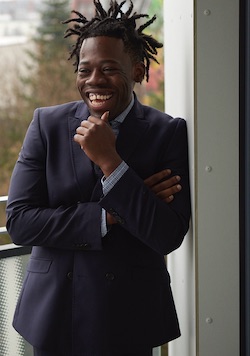 Johnson grew up in NYC, and came to tap dance from music (he plays multiple instruments, including drums and piano). He went to an arts middle school and first took dance there. He saw tap as being able to make music with his feet, and through high school got through more and more passionate about the form. He attended festivals and studied intensively, while still playing in a jazz band. In college at Penn State, he studied business while playing basketball. He tapped in NYC streets to help make money for college tuition and living expenses.
After college, he traveled and danced in China, South Africa and various European countries (including Germany for a year-and-a-half, performing five or six times a week). He was also doing speaking engagements about his story overcoming financial hardships through dancing in school and then building a career. Next for him was returning to NYC and publishing a book about his story called Make It Happen. He shared the story with NYC public schools as a way to inspire kids to work hard and overcome adversity. Ellen Degeneres heard about his story, and her show contacted him to be in a segment. He'd like to turn his story into a screenplay next.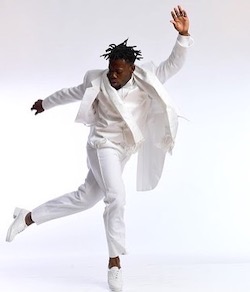 He came to Accent a couple of months ago. A dancer contact knew that Accent was looking for a tap dancer, and connected the company with Johnson. He also teaches at a dance studio and a YMCA. Johnson still does speaking engagements as well, and has explored classes in other dance forms to improve his visual performance presence (he reiterates that he came to tap as a musician, and the musical element was what drew him in the most). During this time of social distancing, he's deepening his choreographic work, reflecting on his work as a dancer, and focusing on tap craft and history. He has a small floor that he takes up to his roof a few times a week to continue to tap. "I'm grateful to be a tap dancer!" Johnson says joyfully. He says his tap heroes include Jimmy Slyde, Gregory Hines, John Bubbles and Baby Lawrence. He'll stick around with the Accent family as long as he can be of help, he says.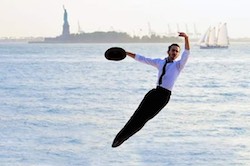 When Ziegelman wanted these three men to dance together, Johnson was a bit nervous about maintaining the purity of his dance form — "out of respect for my mentors and teachers." He comes from a creative community of "purists", he says. At the same time, he was curious about how the piece might turn out. What came to be through the creative process ended up managing to blend forms while maintaining each form's integrity, he says — with approaches such as the dancers turning in unison or canon, yet each in their own dance form's conventional style.
Vilsaint shares that Ziegelman's original idea was to have three men with different life stories of overcoming adversity and varied personalities dancing together in different styles. Gonzalez knew Ziegelman from her being a student in his ballet class, and he knew Vilsaint from his dance circle. Gonzalez says that when someone referred Johnson to him, he then read Johnson's biography and was "super impressed." So, these became the three men to realize Ziegelman's vision for the piece.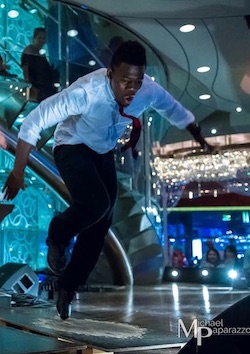 The piece was going to be in a full dance show from Accent Dance, which has been postponed due to social distancing mandates. Vilsaint believes that we are in a "dark place" right now, with so much getting cancelled and our lives upturned, but that "we will fly free again." He also notes how dancers don't stop; they will always find a way to dance.
"Dancers never fall asleep; we are always conscious and awake," Vilsaint believes. Flying free, we will again see our dance communities and help each other overcome adversity through the connective thread of dance — just as brave, strong people such as these three artists always have.
For more information on Accent Dance, visit accent.dance.
By Kathryn Boland of Dance Informa.