Episode Six of The Hollywood Dance Podcast has arrived! The Hollywood Dance Podcast sees Tony Selznick and his co-host Megan Hunt, of MSA Agency, interview industry professionals to discuss the hot topics affecting dancers and choreographers today. In this episode of The Hollywood Dance Podcast, Tony Selznick invites Kevin Maher to speak about achieving career balance in the dance industry.
Kevin Maher was born in Hollywood, California, and moved to New York at 18 to pursue his passion for the arts. He trained at Culture Shock NY, La Santa Luz Dance Company, Rhapsody the Company, Broadway Dance Center, Djoniba Dance Center and Peridance Capezio Center.
Maher's professional dance credits include working with artists such as Missy Elliot, Mariah Carey, and Jennifer Lopez, and appearing in the movie You Got Served. He's taught in some of America's most prestigious studios, from Edge PAC and Debbie Reynold's Dance Studio to Millenium Dance Complex and Broadway Dance Center.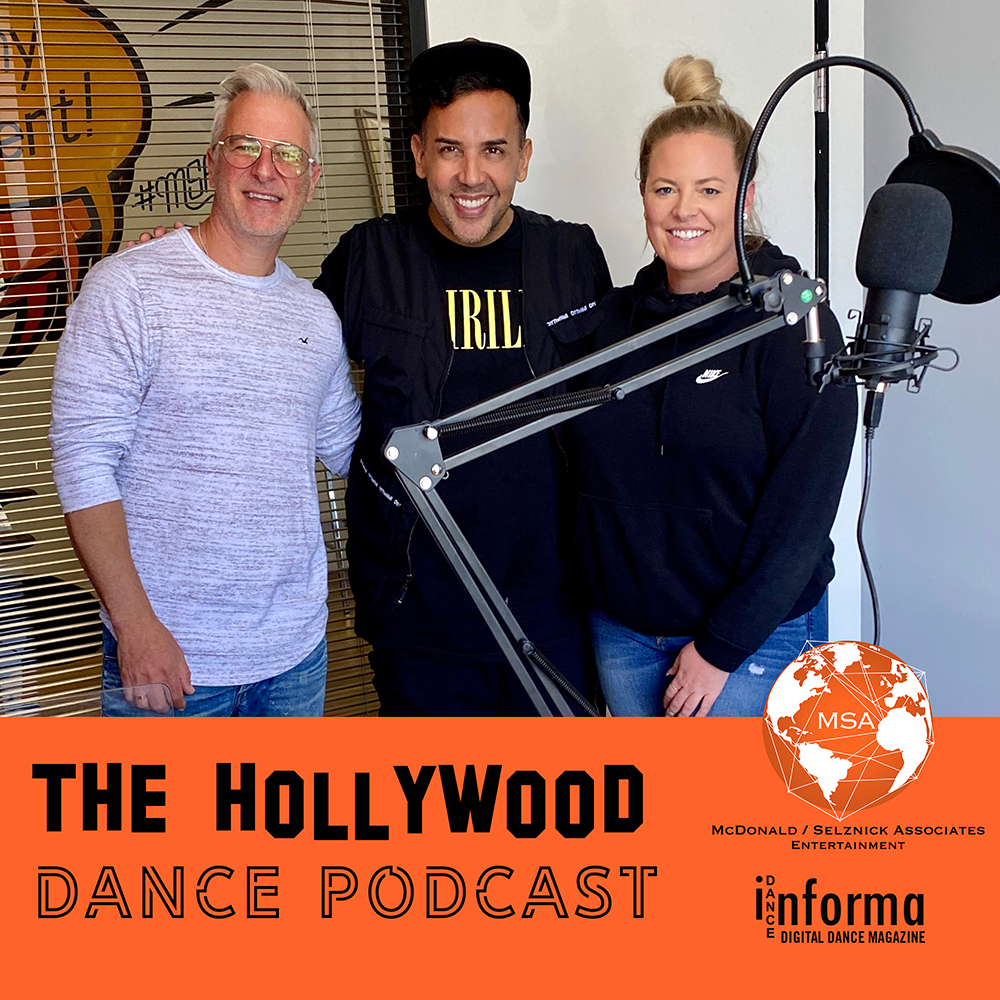 Maher's performing and teaching success has also led to an incredible career in choreography. He's worked with artists such as Carly Rae Jepson, New Kids On The Block, Britney Spears, Justin Beiber, Mariah Carey, Big Time Rush, The Wanted, and Jason Derulo, and on primetime TV shows Dancing With The Stars, X-Factor and America's Got Talent.
Maher, Hunt, and Derricks spend this episode discussing achieving balance between your career and personal life in the dance industry – and what it's like working with some of the world's biggest stars! Listen below, and stay tuned for Episode Seven! You can catch Episodes One, Two, Three, Four and Five here.
The Hollywood Dance Podcast is produced by Dance Informa and MSA Agency.
Audio editing by Tidalwav Studios.