Episode Three of The Hollywood Dance Podcast has arrived! The Hollywood Dance Podcast sees Tony Selznick and his co-host Megan Hunt, of MSA Agency, interview industry professionals to discuss the hot topics affecting dancers and choreographers today. This week, Selznick invites Phillip Chbeeb onto the show to discuss using discomfort as a catalyst for creativity – a fascinating concept for performers and creatives.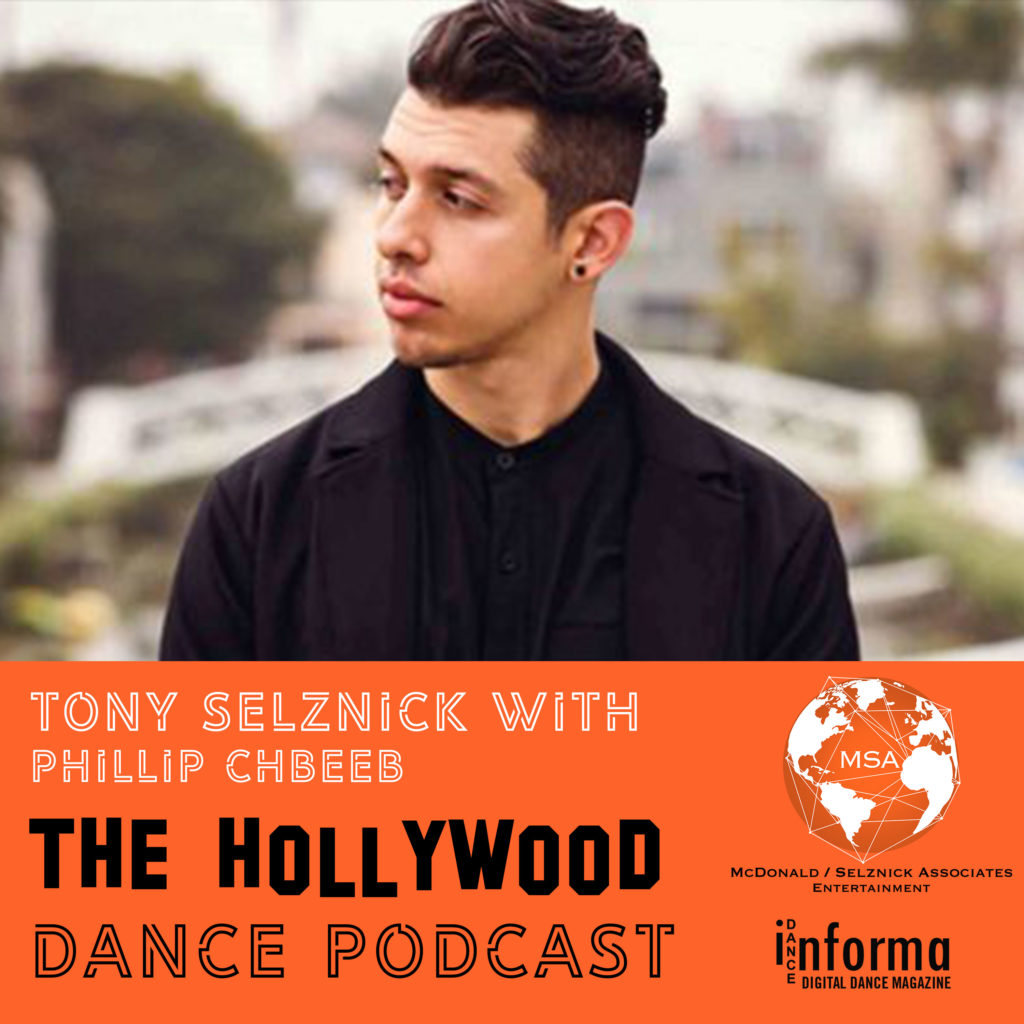 Chbeeb started dancing at the age of 15 and has since become one of the world's most influential urban choreographers. Since his breakout performance as a contestant on So You Think You Can Dance, season five, he has returned to choreograph on the show, as well as working on other high-profile television series, including World of Dance and America's Best Dance Crew. Alongside directing, choreographing and performing for music videos, feature films and live award shows, Chbeeb shares his artistry globally via social media and his YouTube channel.
In this episode of The Hollywood Dance Podcast, Selznick, Hunt and Chbeeb explore what it means to be uncomfortable at moments in your career and how to reconcile that with success. They acknowledge and build on the idea that when dancers are able to understand the power of discomfort, they will find success, even out of feelings of rejection or failure.
Listen now to hear more on this important topic, and stay tuned for more from Tony Selznick, Megan Hunt and featured guests on upcoming episodes of The Hollywood Dance Podcast with Dance Informa. You can catch Episodes One and Two here.