Episode Five of The Hollywood Dance Podcast has arrived! The Hollywood Dance Podcast sees Tony Selznick and his co-host Megan Hunt, of MSA Agency, interview industry professionals to discuss the hot topics affecting dancers and choreographers today. This week, Selznick invites Marguerite Derricks to speak about achieving career longevity in the industry today.
Marguerite Derricks is one of the world's most respected working choreographers. In addition to being the first and only choreographer to be awarded three consecutive Emmy Awards for Outstanding Choreography, she is also the recipient of five MTV Movie Awards for Best Dance Sequence.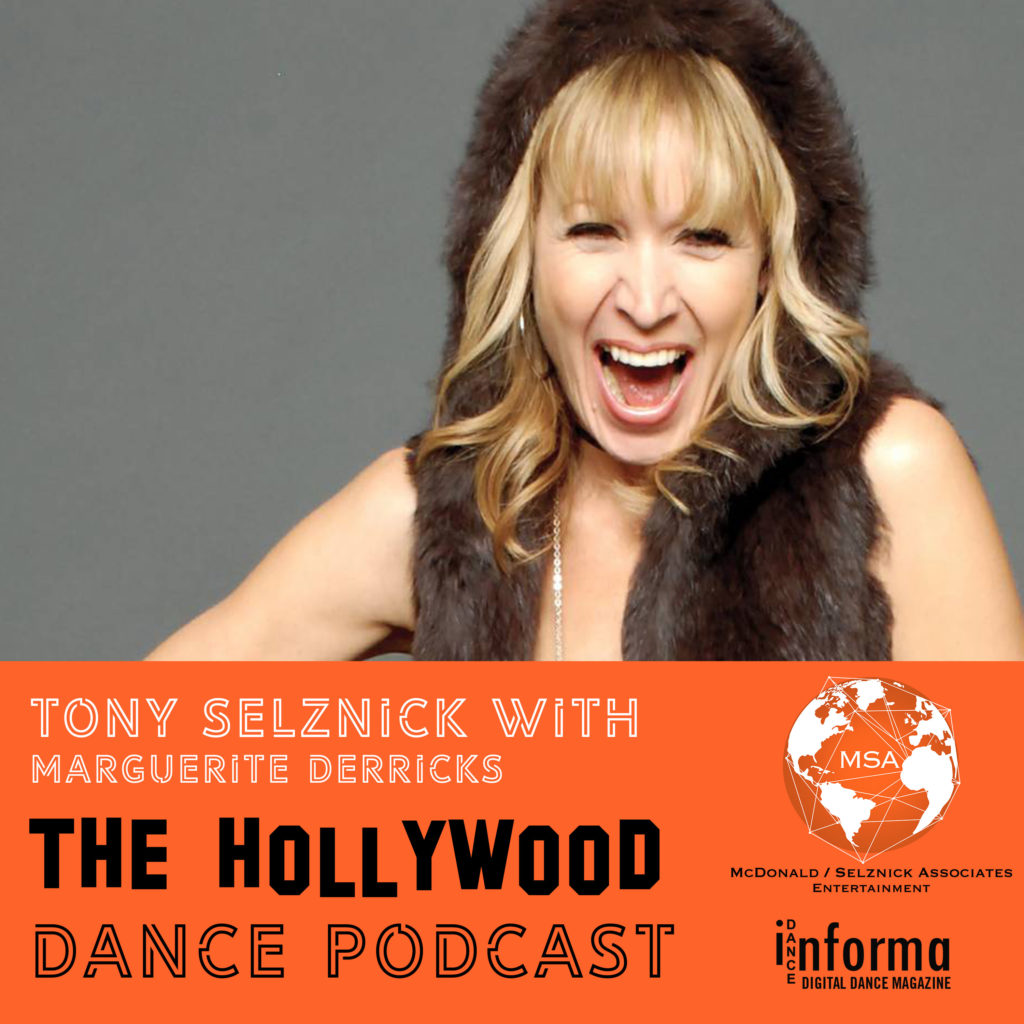 Marguerite's television credits include HBO's Westworld and True Blood, Showtime's The Affair, Amazon's The Marvelous Mrs. Maisel, Netflix's Glow, the Emmy Award-winning Behind The Candelabra, and FX's American Horror Story. Her television episodic credits also include popular shows such as Dancing with the Stars, Will and Grace, Bunheads and more. Marguerite has also choreographed and worked on some of the most popular movies of the last 20 years. From Showgirls, Austin Powers and Charlie's Angels, to 13 Going on 30 and Bad Moms 2, Marguerite has been involved in some of Hollywood's greatest hits.
Selznick, Hunt, and Derricks spend this episode discussing how longevity can be achieved in today's dance industry, and why attitude and presentation play a big role in how you're perceived as an artist. Listen below, and stay tuned for Episode Six! You can catch Episodes One, Two, Three and Four here.
The Hollywood Dance Podcast is produced by Dance Informa and MSA Agency. Audio editing by Tidalwav Studios.