The holidays can be a truly special time for all ages. With joyful music and bright lights all around, we can feel ourselves with an extra spring in our step and a constant little smile on our face. Time to reconnect with loved ones and remind them how much they mean to us can warm our heart and remind us what's truly important. Jingle Jangle: A Christmas Journey, currently streaming on Netflix, embraces all of this holiday warmth and joy. Starring Forest Whitaker, Keegan-Michael Key, Anika Noni Rose and Madalen Mills, Jingle Jangle also meets the cultural moment with a high level of diversity, inclusion and representation.
Another highlight of the film is the eclectic and technically excellent dancing. Dance Informa speaks with choreographer for the film, Aussie Ashley Wallen. His lengthy resume includes choreography for The Greatest Showman, pop artists Mariah Carey and Kylie Minogue, and television's The X Factor and BBC One's DanceX — and now, Jingle Jangle!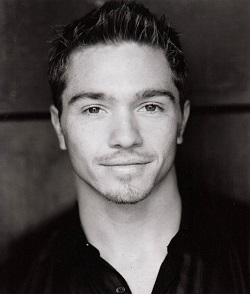 How did you come to choreograph Jingle Jangle? What was the process like?
"David [E. Talbert], the director, was looking for a choreographer in London, as it was being shot there. He loved The Greatest Showman, so we had some FaceTime meetings and then went from there. The process was great! We did some workshops with a small group of dancers to get a vibe of what we wanted to do, and I would video it. David would come back with changes and then we would build it and add more dancers, until we ended up with our final cast of about 50 dancers to shoot."
The dancing in the film has so much joy and vibrancy, and in more somber scenes simply emotional resonance. What's your approach to conveying story, emotion and humanity through choreography?
"Each number had to convey story through choreography. This is especially present on 'Make it Work', where all the dancers are their own character and have their own journey throughout the song. I wanted to get across that aggression with the workers of the town through the choreography, which is why it's that stepping style of dance. Then when we have the ballads, it's much simpler choreography so the actors can really get the emotion across."
What are some of your favorite dance scenes from the film, and why? I can imagine it'd be hard to choose!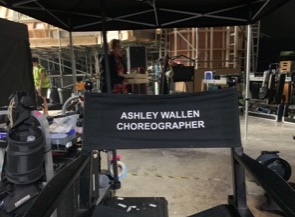 "It's always hard to choose a favorite song! I love when all the dancers are dancing inside Jangles and Things because there is so much color and levels to it. But I think my favourite would be Magic Man G. Working with Keegan [Michael Key] was a dream, and it was such a great energy on set when we were shooting it. A funny story is when we did 'Make it Work'. I actually put myself in it, and was in hair/makeup for hours. And then the actual part I was filmed in got cut."
The film has outstanding representation and inclusion. Is that something that's meaningful to you?
"It's been so amazing and means such a lot to be part of this film which is so inclusive of everybody. It's been great to see little kids watch and be able to see someone like them in that kind of role."
You have extensive experience choreographing for both film and stage. So many choreographers nowadays are learning 'trial by fire', so to speak, about creating dance on film. Compared to choreographing for the stage, what do you see as the challenges and the benefits?
"I love choreographing for film because you can really use the camera to create so much more for the audience to see, that you normally wouldn't be able to do for the stage. The challenges sometimes with film is that it can be quite slow, and trying to keep the energy up when you are 12 hours in.
It's been a dream to be able to do another original musical and one with such great representation. [It's also] great that there are a lot of musical films now for dancers to be in."
By Kathryn Boland of Dance Informa.