With fall well under way, dancers know that means one thing: layers. Wherever you're dancing these days, bundling up in warm-ups just feels right. Check out what some of our favorite So Dancers have to say about their favorite Só Dança pieces for this season.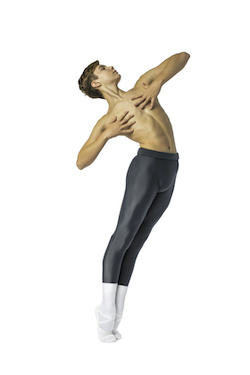 Whether for dance class or a sweat session, workout wear is always a win. "I really like the Men's Soft Comfortable Fitness Shirt!" says So Dancer Brady Farrar. "As the name says, it's very comfortable. I love that it stretches to my body yet is tight-fitting. The colors are also super pretty!" Pair it with the perfect bottoms, and you have yourself an ensemble. "I also have the Men's Polyester Fitness Shorts," Farrar adds. "They have a nice cut and are really easy to dance in. I wear them all the time, and I love them."
If you like mixing and matching, check out the endless options on sports bras and leggings. The Warrior Vibes crop top and Hiit it mesh leggings are a stylish choice. Throw on a Beyond the Studio Jacket for maximum coziness.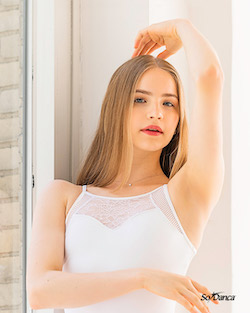 If you're looking for leotard options, look no further than the Sara Mearns Collection. The classical look gets a contemporary twist with cutout designs and patterned mesh. So Dancer Catherine Rowland stays up-to-date on the newest releases. "It's as if they keep getting more beautiful, which I honestly did not think was possible!" she says. "All of the leotard designs embody a look of elegance and are fabricated with such fine material – a bonus when you are in it all day long!"
Mearns's collection also includes warm-ups, skirts, crop tops, shorts and leggings. Not only are the items comfy and eye-catching, but Só Dança is currently donating 10 percent of all proceeds from the collection to the Dancers of New York City Ballet Relief Fund. By treating yourself to a new look, you're also supporting amazing artists while the theaters are closed.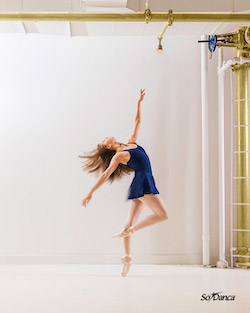 When it comes to color, you can't beat Só Dança. Not only is the brand's wear available in fun and funky colors, but the Nudes For All campaign offers shoes and tights in a wide range of skin tones. No more dyeing!
And as Rowland attests, they're top notch quality, too. "The SD16 flat shoes are my absolute favorite flat shoes ever! They come in a variety of colors, which saves the hassle of having to color the flat shoes for contemporary pieces or for any other works. These shoes also come in a variety of widths in order to fit each dancer's foot to his or her specific needs, clearly essential for the dancer's foot to feel as comfortable as possible to dance his or her best and healthiest! I use the light pink ballet shoes every single day of the week. (Well, except Sunday, of course!) I love how they conform to my foot and have a wide platform for turning; it is always nice to have a little extra help, right?"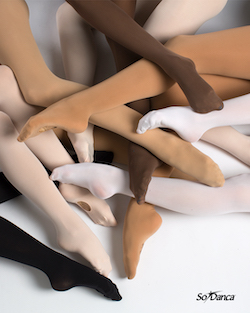 The Só Dança tights are a staple in many stars's wardrobes, and now in a spectrum of skin tones, they're available to more dancers than ever. "Another item I wear every day is the tights," says Rowland. "They come in a copious amount of colors and styles. These tights are super comfy and fit snugly!" You just can't go wrong with the classics.
Check out these items and more at www.sodanca.com.
By Holly LaRoche of Dance Informa.