Spring has sprung, and for many of us that means time to do some spring cleaning. Consider that our apartments aren't the only things that needs to be cleaner. We can use this time of year as an opportunity to organize our lives. It is just as important to cleanse our mind, body and soul. In fact, that can make it even easier to clean your environment. When your body is moving more efficiently, your mind has space to think, which makes it easier to tackle the pile of laundry in the corner of your room (or is that just me?).
Let's look at these five ways to jump start your mind-body cleanse:
#1. Embrace a change in scenery.
It is important to change up your routine in order to hold on to what works and get rid of what doesn't. Book a trip, plan a staycation, or just get some time away from the daily responsibilities of life. It is so important to get a different perspective, especially when we may feel stuck or in a rut. 
#2. Invest in yourself.
Focus on your needs. It's not selfish; it's necessary. Change up your look, treat yourself to a spa service or spend quality time with people who make you feel like the best version of yourself. You can even invest in yourself on the dance floor. Go back to basics, put in some extra stretch or cool-down time. Take time for you and your body. 
#3. Pick up a healthy habit.
Have a bad habit you are trying to extinguish?  Dancers are not exempt from unhealthy habits. Research shows that replacing it with a healthy habit makes it easier to change. Take baby steps, and find support from a professional if it seems too scary to do it on your own. 
#4. Try a new type of dance. 
If taking a break from dance altogether seems too overwhelming or absurd, then try a new dance form, something out of your comfort zone or repertoire to give your brain and body a new perspective.  Think about it as changing the landscape of your body. Much like the first tip, embracing a change in scenery, trying a new discipline of dance can act as a new place for your body to travel. 
#5. Take a break from dance. 
Believe it or not, it can be healthy to give your body a break, especially if dance is your livelihood. Taking a break not only gives your body R&R, but it also allows your brain the space to unwind and decompress. 
So those are some places to start, but what comes next? How can you further your spiritual cleanse if you truly want to embrace the mind-body connection for health and happiness? Unless you have been living under a rock, chances are good that you have heard about the KonMari Method. People all over the world are tidying up by asking one question: "Does this bring me joy?" Essentially, If the answer is no, then the item goes. We can do this for our body. We all could use more joy in our life, and we can do that for our physical beings, not just our environments.
Start by asking yourself these four questions:
#1. Does this person bring me joy?
#2. Does this career bring me joy?
#3. Does this activity bring me joy?
#4. How can I find joy in my current situation?
You are responsible for your own joy. If you are consistently succumbing to or exposing yourself to anything but joy, then you will limit your ability to feel it. Give yourself permission to get rid of things in your life that do not bring you joy. That's not to say that we can get rid of everything that causes stress, but we can be responsible for the things in our life that cause stress and find ways to make them more joyful. 
Spring is about rebirth, rejuvenation and creating reSOULutions. This is the perfect time to revaluate New Year's intentions and check in with your goals for yourself, personally and professionally. Again, this does not need to be done alone. Reach out to your community as this can make you feel like part of a greater cause and not isolated in your need for transformation. 
"The beautiful spring came; and when Nature resumes her loveliness, the human soul is apt to revive also." ~Harriet Ann Jacobs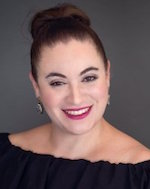 By Erica Hornthal, LCPC, BC-DMT, Dance/Movement Therapist, Chicago Dance Therapy.
Erica Hornthal is a licensed professional clinical counselor and board certified dance/movement therapist based in Chicago, IL. She received her MA in Dance/Movement Therapy and Counseling from Columbia College Chicago and her BS in Psychology from the University of Illinois Champaign-Urbana. Erica is the founder and CEO of Chicago Dance Therapy, the premier dance therapy and counseling practice in Chicago, IL. As a body-centered psychotherapist, Erica assists clients of all ages and abilities in harnessing the power of the mind-body connection to create greater awareness and understanding of emotional and mental health. For more, visit www.chicagodancetherapy.com.