As one of the most prestigious concert dance competitions in the world, the Youth America Grand Prix (YAGP) is renowned for highlighting exceptional upcoming talent. Só Dança is proud to be partnered with some of the stars from this year's YAGP. So Dancer Brady Farrar (15) is the 2021 Grand Prix Winner with a solo from La Bayadère.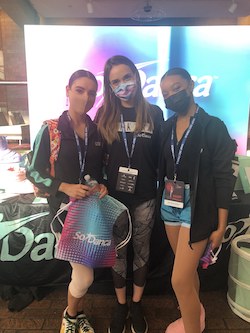 Laine Mae Kirkeide (13), Alima Bordley (14) and Eden Paulsgrove (16) talked with us about what their experiences were competing at a such a high profile event, and how their Só Dança gear helped them feel and dance their best. Hear how top notch dancers approach the stress and excitement of competition. Congratulations, So Dancers!
Whether you're proud of how you placed, achieve a personal best or nailed a move you were nervous about, competitions carry little victories alongside the big wins. Kirkeide was particularly proud to perform a variation rarely seen at YAGP; the Diamond Fairy from Act 3 of The Sleeping Beauty has tricky musicality and intricate footwork. "I have not competed at all in the last three years, so to perform the quick footwork well enough in Tampa to make Final Round was an absolute dream come true for me," she says.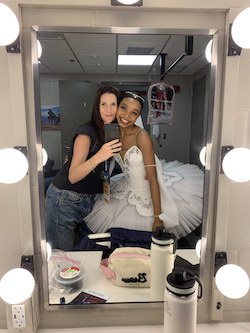 Bordley danced a personal best doing the Second Shade variation from La Bayadère, coached by Natalia Bashkatova. She also performed an emotional contemporary piece, "Lock and Key" choreographed by Maria Konrad-Reach. "I loved working with my coaches on these pieces and watching them evolve throughout this season."
And of course a highlight was visiting the Só Dança booth and saying hello to other So Dancers! Paulsgrove was fitted for the new Elektra pointe shoes. "I'm very excited to start wearing them," she says. "I also purchased the coolest doughnut leo that I wore to class and everyone loved. I'm loving the tights, and everything fits so perfectly in my Só Dança studio bag."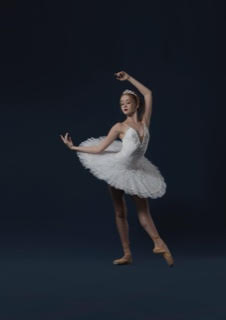 Kirkeide even incorporated Só Dança into her costume. "I experienced a huge growth spurt just prior to my Regional in Pittsburgh in late March, and my costume no longer fit," she recalls. "We had to act quickly, so we ordered a Gracey leotard in white, removed the appliques from the costume bodice and sewed them on to the leotard. We then stoned it, and the Gracey looked amazing on stage!" She also caught attention wearing yet-to-be-released leotards from Só Dança's Brittany Cavaco Collection to her scholarship classes.
A solid set of warm-ups is a must backstage. Bordley swears by her Só Dança booties to keep her feet warm. "I wore the booties almost every day I was there!" she says. "They were comfortable to walk in between the hotel and the Straz Center." But like any big event, there's always something that doesn't go as planned. After forgetting her booties backstage in the bustling excitement of the moment, Bordley went on the hunt to track them down. "I wore them for open stage and forgot to grab them on my way back to the dressing room. After the competition that day, I realized that I left them, and a security guard had to take me all the way through the theater to where I finally found them!"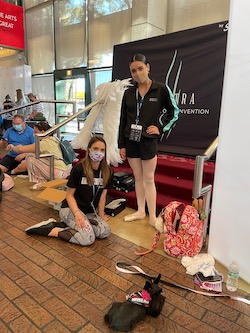 Performing isn't the only exceptional experience at YAGP. Masterclasses with internationally acclaimed pedagogues is an opportunity no dancer can pass up. Says Kirkeide, "Since I had not competed in three years, I had forgotten how much I love the master classes and scholarship classes for soloists. To be in the room with so much peer talent is incredibly inspiring." Her classical technique warm-up class before the preliminary round with José Carayol focused on the artistry of port de bras, head and neck, emphasizing the degree of artistry that's abound and expected on the YAGP stage. "I feel like the scholarship class right before Final Round with Natasha Bashtakova was a huge opportunity to learn to remain focused under so much pressure," says Kirkeide. "No big deal that all of the school directors from all over the world are watching!
With so much to watch, learn and perform, YAGP offers opportunities to rising pre-professionals like no other. When you consider the caliber of the dancers who attend, they are more community than competition. Running into old friends and meeting new faces, YAGP is a meeting of exceptional artists. The So Dancers soaked up everything they could and are eager to be back in the action next year.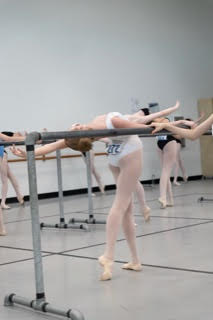 Kirkeide says, "My favorite part of YAGP was backstage at Final Round. I knew so many of the dancers in my dressing room from training, intensives and competitions when I was younger. Everyone was so genuinely happy, connected and supportive. It would be an honor to return to YAGP's stage next year!"
And Bordley agrees. "I enjoyed getting to be amongst so many talented dancers from all over the country. It was so exciting to meet dancers who, without YAGP, I would not have gotten the chance to meet. My favorite part of YAGP was having the opportunity to perform on stage in front of such an esteemed jury panel. Next year, I definitely plan to attend YAGP and hopefully make it to finals."
Congratulations to everyone's 2021 YAGP successes, and good luck in 2022!
By Holly LaRoche of Dance Informa.