The wildly popular Só Dança Elektra Tech pointe shoe is now available for professional fitting by virtual appointment. Once your virtual appointment is set up, an array of shoes and shanks in your size will be shipped to you, and then you meet with the Elektra Experts to get perfectly fit.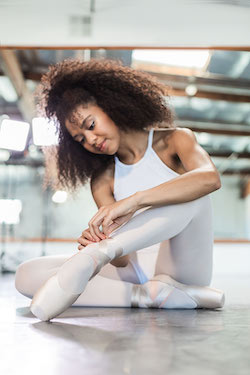 One hundred percent recyclable and completely vegan, this shoe is a professional blend of technology and tradition. We spoke with Bianca Bulle, business development manager, and former principal dancer with Miami City Ballet and Los Angeles Ballet, to learn the details. Bulle shares, "I'm based in California; I've been loving this process to help dancers learn more about pointe shoes and the amazing new technology available to them to help them dance better and safer. Since the pandemic, we have introduced the virtual fitting process which has, in turn, made the fitting process easier for dancers to do it in the comfort of their home when convenient for them."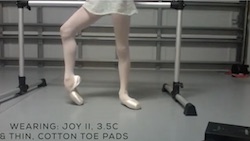 What features draw dancers to the Elektra pointe shoe?
"The shank system is amazing and such a brilliant thing to be able to offer dancers without having to pay the price of custom shoes that take months to order in. The Elektra Tech offers 15 different shank options, which means we absolutely will have a shank option perfect for you. They come in a range of strengths as well as a range of support matching to the dancer's instep to enhance the foot beautifully.
Additionally, the Elektra is almost indestructible, meaning the dancer will never be dancing on a dead shoe. The Elektra Tech will always provide the perfect amount of support that they felt the day they were fit for the lifetime of the shoe. This helps so much to avoid injury due to trying to make shoes last and dancing on dead shoes."
How does a dancer book a virtual fitting of the Elektra pointe shoe?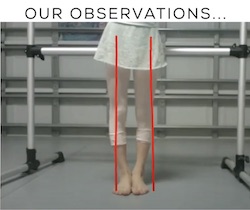 "It's a simple process. The dancer visits the Só Dança website, where they can purchase a virtual fitting. It's $35; however, that will go toward the shoes you decide to keep. The dancer will fill out our virtual fitting form and provide us images of their foot in specific positions for our team to assess what would likely be a good fit for them. They will then receive a package with numerous shoes and sizes. As the virtual fitting takes place, our expert fitters will work with you to find the perfect fit tailored specifically to each of your feet. Now you have a perfectly tailored shoe for your feet, and you just send the other shoes back to us."
How does a dancer know which customizations are right for them? Are exchanges possible?
"With every purchase made of the Elektra Tech, the dancer will have a pointe shoe specialist fit their shoes, whether that be a virtual fitting or a fitting at their local retailer. This ensures the fit is perfect when they decide to purchase the shoe. Additional shanks are available to purchase if the dancer would like multiple options for different variations or from barre to center."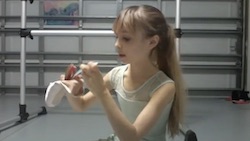 Who is wearing the Elektra?
"We have beginner pointe dancers all the way to professionals currently wearing Elektra Tech, and dancers are loving them."
What information does a dancer need before coming to a virtual fitting of the Elektra?
"Nothing. As part of the virtual fitting, the fitter will explain all about the technology and customization for the Elektra Tech. We just need your feet."
What should a dancer bring with them to the virtual fitting?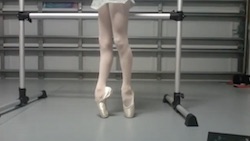 "Everything they currently wear in their pointe shoes — toe pads, toe spacers, lamb's wool. We want to make sure we are fitting the shoes exactly as you will be wearing them day to day."
How long does the virtual fitting take, and how quickly will the dancer receive their shoes?
"The virtual fitting is usually 20-30 minutes. The dancer will keep the shoes that were the perfect fit at the time of the fitting, and they will send back all the others. So, they will have their shoes ready to wear from the day of the fitting."
Learn more about Só Dança's Elektra Tech pointe shoe at www.sodanca.com/pages/elektra-tech.
By Emily Yewell Volin of Dance Informa.