Paul Becker is making moves. Literally. And those moves tell some great stories.
While he came up as a dancer in film and TV, it was during his time on the set of Chicago that he fell in love with choreography. Since then, Becker continues to be a sought-after choreographer for film, TV and large-scale concert stage shows. We last interviewed Becker in 2012, but so much has happened for him since then, and we wanted to hear the latest about dance, choreography, and his recent pursuit of directing and writing.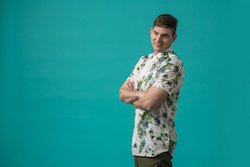 Having choreographed for over 400 TV shows and films, Becker shared some lessons from his career, as well as what it's like to move from strictly choreography to directing. Fresh off a win from the 2021 MTV Awards for the show, Julie and the Phantoms, Becker is also directing the Netflix show, Ivy and Bean, as well as The Last of Us for HBO.
Let's start with an easy question. What's your favorite style of dance as a dancer, choreographer or audience member?
"It's a tie between jazz and hip hop, with jazz having a slight edge. But really, I just love storytelling. To me, if I'm moved by the choreography, that's the most important. I don't care what style it is; if it's telling a story and moving me – whether on stage or on film – I'm a fan."
Speaking of stories, how do you integrate storytelling into your choreography?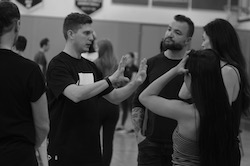 "I approach everything from story first. Start at the story. Story. Staging. Focus. Music. Dance steps are last. You have to have a director's eye."
Can you talk a bit about what it means to have a directorial approach to choreography?
"To have a director's eye, you take what's on the page and in the script and turn it into something nobody even imagined possible. It's also deciding what perspective and point of view you'll shoot it from. If you're a real choreographer, you're already a director. You're storytelling. Choreography is dance writing."
You work with a lot of actors who may not be professionally trained as dancers. How do you coach them to feel comfortable with movement, and is there anything that actors bring to the work you don't notice from professional dancers?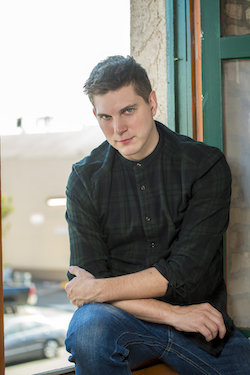 "I set loose choreography, but then I take it from them. I take whatever their strengths are and really work with that. Working with comedians is the best thing – they bring a level of vulnerability and comedy, and they're not afraid to look ugly. Anything can happen, and that always elevates the work."
There's a lot of crossover between the concert and commercial dance world with film and TV these days. Did you always know you wanted to do this kind of work?
"By the time I was 16, I had begun a professional career, and I already knew that's what I wanted my path to be. Whether it be acting or dancing, I just wanted to perform. I engrossed myself in everything. I think that's helping with my choreography. To young dancers, have the door open to allow your path to evolve, because other things could come along that inspire you. Start with the discipline of dance."
You started as a dancer, and quickly moved to choreography after you were inspired in such a way. Do you have any advice for dancers who want to make that same transition?
"Study the choreographers before you. Treat it like a business. It's about networking, marketing and relationships. If you want to be a film and TV choreographer, I suggest studying filmmaking. You need to know cameras, you need to know lenses, you need to know how to use those cameras."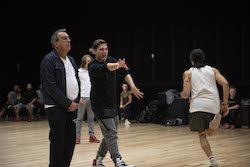 You've grown your passion for choreography and directing into a formidable business over the last nearly 20 years, but you've also raised a daughter for almost the same amount of time. Now you two are working together on a new project! Can you share a bit about what that's like?
"My daughter is assisting me on Ivy and Bean for Netflix. We've been having a lot of fun. She gives her opinion, and she always gives good notes. But I'm not easy on her. I had her when I was young. It really opened my eyes and made me hustle harder, knowing that I had to provide. It was hard. But it pushed me forward. It definitely gave me motivation to work hard."
You've done so many cool projects in the course of your career, but is there something you hope to do in the future that you haven't dug into yet?
"Directing a giant, epic, movie musical…hopefully it can bring joy into the world."
Learn more about Paul Becker at www.beckercreations.com.
By Emily Sarkissian of Dance Informa.