The body's innate wisdom is vast, layered and not something that science fully understands quite yet. Yet, some movement methodologies have gotten close to that comprehensive understanding — forms such as SAFE® (or Spine Advanced Functional Empowerment, which includes both SAFE® BARRE and SAFE® FLOOR), developed by former Principal Dancer for the Deutshe Oper Berlin Alexandre Munz (and later validated by scientists).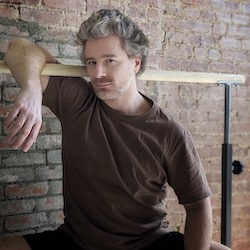 Dance calls upon the body's wisdom — for strength, safe flexibility, the nuances of artistry and more. Could SAFE® help dancers better understand their instrument, use it in a safer way and even heal movement patterns that have led to pain and physical limitations? Dance Informa spoke with six dancers — both present and former — who have tried the form (either SAFE® FLOOR, SAFE® BARRE or both), as well as Munz and Sanchit Babbar, the first certified SAFE® Coach in the U.S., to learn more.
Finding healing
SAFE® FLOOR appealed to Dr. Abbie Doll, a dancer and self-identified lifelong student of movement, when she first learned about it; she thought that it might help her with unresolved hip and back pain. She wanted to take classes with Babbar right away, while he was still offering virtual classes through the pandemic. She's taken about two classes with him weekly since July 2020. 
The form was challenging for her at first. "It took me several months to 'get it', which felt pretty frustrating for me as a dancer," she says. "I went through this whole process of wanting to perform well. Even while benefiting from the practice, it was important for me to be 'getting it', and I was halfway aware that I was missing something." Yet, over time, she's been able to find what it's like to truly move slowly and consciously — something previously "foreign" to her. "In the past, I thought I would be doing yin or slow movements, and I had no idea. I was moving slowly but with fire energy underneath," she shares.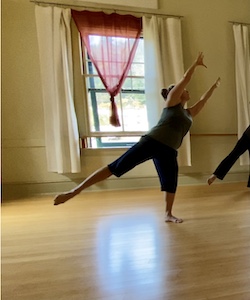 The result? Doll has found increased mobility in her spine (particularly in her thoracic spine, an area where she previously had trouble finding mobility) and much improved sleep. "SAFE® was one of the first practices that asked me to really get into my body, and to stay with my body," she reveals. "To not try to 'fix' or change what I was doing to create a certain line or aesthetic…to slow down and listen."
Lisette Ballard, a former dancer with Pennsylvania Ballet, started feeling relief from the sciatic pain on her left side almost immediately after beginning SAFE® FLOOR sessions. She believes that some of that pain resulted from harmful patterns in her ballet training — and that SAFE®, such as through its frequent use of spirals, has wisdom that ballet training can fruitfully call upon. For example, turnout involves the back, Ballard notes (the psoas, a key rotator, attaches to the T12 vertebra, Babbar explains). Additionally, from SAFE®, Ballard has also taken away the idea of the body suspending from the spine, rather than purposefully placing everything (which can create rigidity for some dancers).
Most of all, Ballard has enjoyed the process of "deactivation", something Babbar will often encourage in his classes. It's about releasing rigidity and letting the body's natural patterning take the lead. Overall, it's made a big difference for Ballard. "SAFE® FLOOR is like peeling an onion; you feel better with each layer you peel, but as you go deeper, then you really start healing yourself from the inside-out," Ballard explains.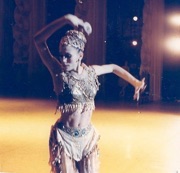 Victoria Psihoyos, of the George Balanchine Trust and New York City Ballet (NYCB), travels a lot for work but catches a SAFE® FLOOR session as often as she can — because she feels herself craving it. "I'm not really sure what's happening anatomically, but I can feel it in the psoas," she attests. Moving slowly is not easy for a dancer, especially a Balanchine dancer. "You get coiled and ready for [movement] to go faster," Psihoyos notes.
Yet, SAFE® remains slow and relaxed. "It's like a bath for the body, a treat," Psihoyos says. Unlike dance, wherein one learns rudiments and ultimately choreography — all toward a specific artistic result — SAFE® isn't building toward any secondary outcome. "It's like a metabolism," Psihoyos adds. Space for silence throughout sessions helps to create this calm atmosphere and steady, serene rhythm. Munz explains how "in the silence of the teacher's demonstration, as well as in the participants' practice, our mirror neurons work in an optimal way."
In this space, sensory memory is activated — wherein memory is built by inner sensation, rather than through messages that something should or shouldn't be done a certain way, Munz explains. As someone acquainted with dance education and holistic movement forms through the years, Psihoyos is also encouraged that Munz has a rigorous and systematic certification process in place for SAFE® teachers — ensuring the sustainability of the form's integrity, that these sorts of effective methods will remain in place.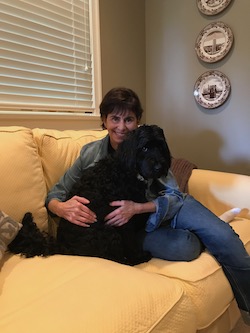 Terri Stratton, former dancer at NYCB and faculty at Pacific Northwest Ballet, has been taking SAFE® for eight months — first one class weekly and then two. Like other dancers who've started with the form, it took her some time to learn to "deactivate". At the same time, she noticed using muscles she'd never used, or at least hasn't used for some time.
Yet, unlike when using new muscles with other movement forms (skiing for the first time, for example), she hasn't woken up sore after practicing SAFE® the day before. Stratton also takes ballet over Zoom, and she's finding it easier to turn on both sides. In her everyday life, pain associated with osteoporosis has been less of a problem for her. Actions such as bending down to pick up her dog's water bowl are less painful, for example.
Dawn Dippel, on faculty with Houston Ballet, began taking SAFE® FLOOR in April 2020, and SAFE® BARRE soon after. The spirals and release in contemporary dance have always resonated with her, and the same in SAFE® caught her eye. "I saw the spirals, and knowing how regenerative that is for muscles, I knew it was for me," she says. Babbar believes that the spirals and release in SAFE® can help ballet dancers become more comfortable with contemporary dance. In any form, reducing or eliminating muscular tension can help dancers execute fast choreography with greater ease and proficiency, he explains.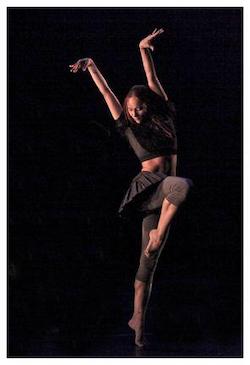 Now in her 40s, the form has helped ease some of the pain Dippel experiences from dancer "wear and tear", she shares. Dippel believes that the deactivation in SAFE® is key for creating that outcome, because it gives the body the chance to channel and create safer patterns. "I've always been a bit slower-paced as a dancer, wanting to really explore movement," she notes, so the slow pace of SAFE® exercises also really resonates for her. "It allows what the brain knows to be true to translate to the body."
Dippel has even found herself bringing that deeper awareness into her teaching, particularly with older students who are at a place to receive such teachings. Yet, even eight- to 10-year-olds can begin learning the concepts and physical actions of expansion and spiraling, she notes — learning that builds the foundation for deeper learning down the line.
For a dancer of any age, "the body finds release through spirals, and you find your body can go to places you didn't expect!" Dippel says. Babbar believes that with the spiraling connections that SAFE® creates in the body, it's possible to execute any movement that a choreographer might ask for. Part of that might also be greater confidence through opening up the heart area, he notes. "Once dancers are coming from a place of heart, they can do anything in their body," Babbar affirms.
Going forward, having re-learned what the body knows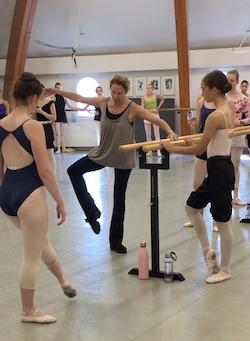 All of these elite artists hope to continue practicing SAFE®. Many attested to craving it, and getting emotional from the physical and spiritual connections it offers in certain sessions. They all expressed sincere gratitude for Babbar's teaching, such as in his unique blend of philosophy, spiritually and anatomy. As described, they also all seem to believe that SAFE® has helped them to tap into a new wisdom in their body. 
Munz, however, is clear that this is rediscovery, rather than discovery. "They did not 'learn' to deprogram [Western movement patterns]; the spiral movement pattern of the SAFE® exercises did the job for them. It reactivated their physical intelligence," he affirms.
Munz also underscores how resilient dancers are, being able to perform with grace and integration even while in a state of "postural imbalance". But it doesn't need to be that way. Holistic movement forms such as SAFE® can lead dancers to work in ways that work in organic alignment with the body's innate wisdom, rather than in tension with it — the latter of which can lead to pain, injury and physical limitations down the line.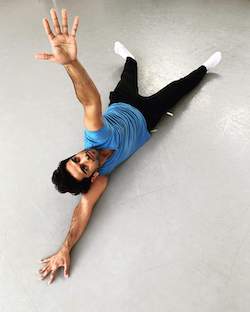 Munz is also clear that finding ease and integration in the body can lead to the same in the mind and the spirit, because in truth the body stores emotion. With their body, mind and spirit empowered in these ways, what could dancers achieve? What impacts could they make on their communities and wider world? One thing we do know — dancers are a force to be reckoned with, and with further potential not to be underestimated.
For more information on the SAFE® methods, click here. To learn more about Sanchit Babbar and book sessions, visit sanchitbabbar.com.
By Kathryn Boland of Dance Informa.