Canceled. Postponed. Closed. These are just some of the words the dance industry has come to face in the wake of COVID-19. Whether you're dancing for Lizzo, performing at an NBA halftime show, judging hundreds of routines at competitions, studying at a university or training at your local studio, everyone has suddenly realized just how quickly our privilege of coming together every day to dance and perform can be taken away.
The reality
Many individuals are out of work and applying for unemployment. Businesses of all types and sizes are facing bankruptcy. Times are scary and uncertain.
"The potential of securing future work has come to a standstill with castings and auditions not going ahead," shares Natalie De Sousa, an agent at Focus Talent Management in Australia. "This has meant our whole catalogue of artists are missing out on work in their field."
"I would say at least 90 percent of projects have come to a halt," says Megan Hunt, who works in talent development at McDonald Selznick Associates.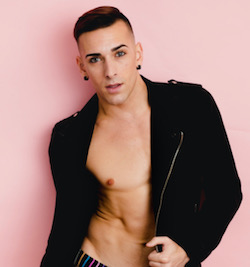 "The entertainment industry brings happiness and good morale to people around the world. They need to see shows. They need to be entertained," shares Joey Arrigo, who is in his third year performing with Cirque du Soleil's Volta. "When we do go back after these few months, is our company going to afford to bring us back? They rely on the money that is brought in by ticket sales. What does that mean going forward?"
For some, coronavirus pressed pause on major career changes. Buffalo-native Rebecca Guile spent the last year really fine tuning what direction her heart wanted to go after years teaching seven days a week. Her plan was to virtually train a select number of independent students through her own program she calls LIV, and move to Sardinia, Italy, in April to teach dance. In June, when her contract was set to end, she planned to move to Las Vegas, Nevada, to choreograph and manage Melissa Vargo Productions. Although she can continue her work with LIV, her job in Italy was canceled and, as of now, the production company is closed through May 1.
"I'm not sure when I'm going to be moving. I have to take it day by day," Guile explains. "When I started my professional career in 2001, everything was closing [due to 9/11]. I was so scared. I was just graduating from college. We all just need to really believe and have faith."
Similar phrases of hope and concern have been expressed by those with event-based businesses, such as competitions and conventions.
"It's really difficult. I don't even think we know all of the answers at this point," shared Mandy Yip. She has offered free PDFs and live classes to students and teachers through the company she founded, Acrobatic Arts, but it only makes a small impact in terms of running a business.
"These things we're providing aren't going to impact our business financially, so they don't really leave Acrobatic Arts in a better position to pay our bills," Yip says, "but what we did feel was a big responsibility for the teachers who are certified with us who are also facing financial hardship and trying to give them some resources so they could still supply lessons to their students and hopefully make a living during this very difficult time."
"Nothing is secure when it comes to this sort of uncertainty," De Sousa says. "We're in uncharted waters and it is apparent that all businesses, across various industries, are experiencing difficult times. We are taking it day by day."
Dancing alone together
Everyone Dance Informa spoke to for this article uttered the phrase, "We're all in this together." Dancers and teachers of all ages and levels have been #dancingalonetogether by taking or teaching virtual classes. From teachers at dance studios sharing YouTube videos or hosting live classes through Zoom, to individuals like Debbie Allen teaching a class on Instagram Live, the dance community is using creative ways to come together when we need to be apart.
"It has been amazing to watch people who are in competitive businesses in our industry come together," shares Yip, who had over 1,200 people virtually attend her first live class of the quarantine, a flexibility course with Meaghan Wegg. "It was so cool to see dancers from all over the world stretching together. We had hundreds and hundreds of messages from kids who were stretching in their living rooms alongside the very best in our industry. You wouldn't see that in other places. That's what's uniquely dance, and that's so cool."
Yip has also seen fiercely competitive studio owners come together to problem solve to help their students during this constantly changing time. "In the wake of this, they are all coming together to find solutions together and be united," she says. "It's so amazing to see. That's the good that's going to come out of this."
Various organizations are stepping up to help those in need financially during this time as well, specifically those who are part of SAG or are union members. "There are financial programs you can look up online that are trying to help performers and independent contractors," Hunt shares. "Stay up to date with the facts coming out, and utilize the programs that are out there for dancers!"
There's a bright side to every situation
The entertainment industry can be fun and rewarding, but it takes a toll on one's body. This quarantine is a great opportunity to sit back, relax, try something new and check in with your heart.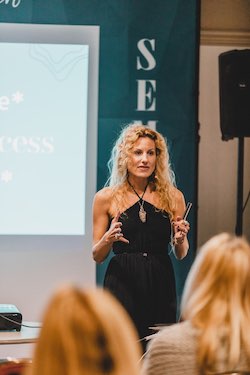 "I think a lot of people are being forced to step up and really do what they want to be doing with their lives," shares Gina Pero, a full-time life coach who spends her weekends teaching and judging with Velocity Dance Convention. "I love seeing people taking this opportunity right now to use their gifts and realizing they actually have the time to use them."
"I came to some realizations that I won't be doing this forever and I need to figure out something to do in the event I'm not on stage or part of a company anymore," shares Arrigo, who hopes to become a Pilates instructor when he stops performing. "People have said that our entire lives, that we should have a back-up plan and to get ready for that. This is a good opportunity to do that, nurture some other crafts or talents, maybe entertain a different career. When we all get back and everything is going to be back up and running, everyone will be a little more grateful. They're going to realize their privilege, and we needed an opportunity like this to re-center ourselves."
"If anything, this dark time in our industry has reminded me that we do have a strong community, and people really do care about each other," De Sousa says. "At Focus, I am often cheered up by the emails and calls from our performers who check in to see how myself and other talent are doing. There is a genuine concern and empathy, a reminder we're not alone."
"Growth and change are scary to people, but there really is something beautiful on the other side of it," shares Guile. "Whatever is to come is meant to be. Every day, we choose how we want to show up in the world in general, for ourselves, for one another. This is the time. We are the change."
By Lauren Kirchmyer of Dance Informa.