Young adulthood — it can be a scary time of uncertainty and big decisions. Dancers in this time of life have to decide if they'll choose the path of four-year college, conservatory or going right into the professional dance world. They can feel like they need more time and more resources before making such a big decision. That's where Dance Gap Year can help.
The program, out of Pizarts Dance Hub for Entrepreneurial Innovation, provides an opportunity for emerging dancers, choreographers and educators ages 18-36 to explore the breadth of the global dance community by traveling to New York City, Los Angeles and abroad. Dance Informa speaks with Co-Founder and Director Dominique Robinson and Outreach Director Zoe Rappaport to learn more about the gap year program — how it started, the needs it serves and where they hope to take it from here.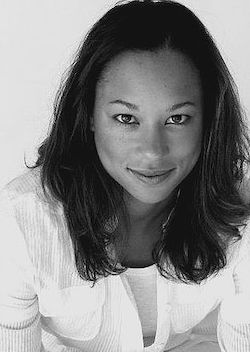 How did Dance Gap Year start? What does it continue to uniquely offer? 
"Pizarts Dance Hub For Entrepreneurial Innovation — the home of Dance Gap Year — was established in 2014, to initially focus on short-term dance abroad residencies in Argentina, with the goal of helping dancers build a professional network abroad. Our first attendees participated in a four-week teaching residency. For them, this was a transformative experience; for us, it solidified the need for such a program.
By 2018, with the support of Ako Ando (co-founder of Dance Gap Year), we ran several short-term programs in Tokyo, Japan, Jamaica and Costa Rica. While attending New York University, I came across The American Gap Year Association and began investing my time going to conferences and joining the Standards committee. In 2017, Pizarts ran its first six-month Dance Gap Year — three months in New York City, and three months split between Buenos Aires and Cordoba, Argentina.
Dance Gap Year, now established in New York City, Los Angeles and abroad, offers participants an individualized dance curriculum based around the forms they wish to study, one-on-one mentorship with a professional in the field and entrepreneurial development to support career sustainability.
Gap Year Programs serve a purpose very different from that of study abroad programs and conservatory programs. They can be a support system that prepares dancers for university, conservatory study, the commercial field or another career pathway.
Dance Gap Year allows participants to continue their studies in dance technique/dance-making while exploring other academic facets and traveling the world for a year. In addition to dance, they can study language, perform with local groups, volunteer and/or intern. Participants don't have to commit to one dance school for the entire duration of their program, as they can take classes at multiple studios in addition to spending a period of time in one region and traveling to another region. Dance Gap Year serves as a supportive environment with a strong focus on mentoring the whole person as opposed to the competitive energy that tends to form in conservatory, commercial and higher education settings.
Gap Year isn't about an exam or maintaining a certain GPA. It is about an experience, understanding oneself and discovering what new interests may manifest during this exploratory period in life.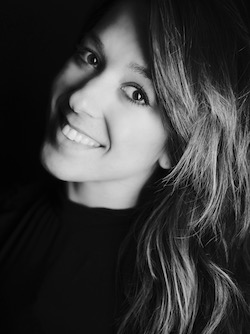 Many U.S. universities now support gap year programs and allow students to defer for a year and attend school the following year. There isn't a need to choose one over the other; you can do both.
Dance Gap Year knows that mentorship is central to growth, development and success within any industry, and it is sometimes difficult to find a mentor in your field. We pair students with a mentor and make the process less challenging. Another unique offering of our program is learning entrepreneurship skills which will serve you as a dance professional throughout your career, no matter where it takes you."
What sorts of young dancers could benefit from enrolling in Dance Gap Year? What's it like to work with the program?
"Dancers who are pondering these types of questions could benefit from enrolling in Dance Gap Year: 'Do I really want to be a dancer and what does that life really look like?'; 'Am I prepared to study dance in college, and what can I do with my degree?'; 'I want to go into the commercial industry, but I fear I don't have a competitive enough portfolio to enter the audition world.'
We don't expect participants to have the answers. We do expect participants to understand this is a process of growth and it is a unique journey that they are creating for themselves, with our guidance and support. Dancers who never stop questioning what else is out there are essentially those who will get the most out of Dance Gap Year."

What might be some common fears and apprehensions that you notice in dancers who could truly gain something from it?
"Particularly with abroad studies, some common fears include acclimating to a new environment, communicating in a country that speaks a language that one is not familiar with, being so far from family and friends for such a long period of time, and cultural adaptation relating to sex, race and/or gender. For all participants, it can be the heavy workload and fear of working independently.
Many dancers we speak to — before Gap Year Programs were a 'thing' — say they did their own version of a gap year (like Dominique, they traveled to a new country to pursue dance). However, when one does this on their own, as we know it takes a few solid months to a year when you move to a new place just to sort out where you are going to live, how to get around, where the studios are, which classes you are going to take, what performance/choreographic opportunities there are, how to find out about auditions.
Essentially, what Dance Gap Year does is it takes care of the majority of that for you in advance. Thus, prior to arriving to a country, you already have a safe place to live, a dance class schedule, a mentor whom you have connected with already and a point-of-contact within the country to support you. This is why this program is great not just for younger dancers and choreographers but for those post-college as well."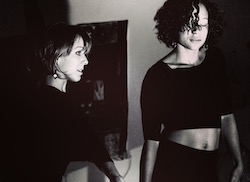 What have been some favorite memories, or stories of students who've been particularly helped by the program?
"One of our students came in as a ballet conservatory-trained dancer wanting to explore contemporary forms and investigation of movement, learn Spanish and focus her elective on photography. She attended classes at multiple dance studios in New York City, while taking Spanish and photography courses outside of her dance studies. We set her up with an internship at one of the dance studios where she was able to photograph dancers.
At the culmination of the program, she presented her choreography, an exhibition of her photography and taught a 45-minute class. She currently attends The New School and travels internationally during her summers where she is able to utilize the skills she gained through Dance Gap Year. When asked about her experience with Dance Gap Year, she wrote: 'This program is designed to give you the most authentic experience of being a dancer/artist, while providing you with the support and wisdom of those experienced in the field.'"
Where would you like to see it all grow from here?
"We would like to continue to expand the Dance Gap Year family to new cities and countries, both in our program offerings and those who participate. We would like to continue to work with all styles of dancers and choreographers, universities and other like-minded organizations so that we may continue to broaden our professional development offerings and connect across the many dance worlds.
We welcome dancers from all backgrounds, styles and scenes; whether you are in the concert, commercial, underground or something else entirely, there is space and support for anyone who continues to ask what else is out there and how can I make a difference.
It is exciting for us to see dancers who may not have necessarily crossed paths, meet and create a bond due to the program. We are looking forward to connecting and growing our global dance community; as a company, we are constantly evolving and always love to hear from dancers, choreographers and educators about what their needs are. By working together in community, this is how we grow and elevate the field as a whole."
Pizarts Dance Hub For Entrepreneurial Innovation provides international opportunities for emerging and professional dancers, choreographers, educators and studios to train, perform, tour and experience new cities through dance. Visit www.pizarts.com for program offerings. To learn more about what it's like to work with Dance Gap Year, head to dancegapyear.com.
By Kathryn Boland of Dance Informa.