By Stephanie Wolf of Dance Informa.
Wonderment is abound for Denver-based contemporary dance company Wonderbound, as it launches into its inaugural season with a delightfully quirky and magical world premiere. A Gothic Folktale, crafted in the spirit of mystical fall-time holidays and Ballet Nouveau Colorado's rebirth as Wonderbound, debuts this month in Denver and features the choreography of artistic director Garrett Ammon, an original score by Denver-based musician Jesse Manley and an enthralling infusion of magic courtesy of Professor Phelyx.
A magical inclination
Ammon has been toying with the elements of A Gothic Folktale for almost a year and a half. He wanted to work with Manley again after a previous project, Vagabond Hill, a ballet choreographed to Manley's debut album, Devil's Red. During this period, Ammon was also inspired by magical realism in literature, but says all of the components "lived as separate ideas for awhile."
"I knew I wanted to engage in a process from scratch with him," says Ammon in regards to collaborating with Manley on A Gothic Folktale. He explained he is drawn to Manley's music because it melds time-honored traditions with a forward-thinking artistic voice, something much akin to the Wonderbound mission. So, the first piece of the puzzle came to fruition—then, Ammon met "comedic mentalist" Professor Phelyx.
Ammon approached "comedic mentalist" Phelyx to collaborate on A Gothic Folktale after seeing him perform in a variety show up in Central City, CO. He talked to Phelyx about his ideas surrounding a magic-themed ballet.
The concept appealed to Phelyx's professional roots, who began his career as a magician and, after additional training, started to perform mentalism—he said he incorporates comedy into his performances because it is an "extension of [his] real-life character" and builds a connection with the audience.
"The request was just weird enough to pique my interest," says Phelyx. After researching Wonderbound, he knew he wanted to be a part of the project.
Putting together the moving parts
Six months later, Ammon, Phelyx and Manley began to converse about what a production of this kind and magnitude might look and sound like. According to Manley, the three agreed to read Mr. Vertigo by Paul Auster and The Night Circus by Erin Morgenstern, books that he said largely influenced the process.
Manley says, "I had an immediate idea of what I wanted to do and spent quite a bit of time researching musical styles, instrumentation, arrangements and the musicians I wanted to work with." He sited Tom Waits and Kurt Weill as large musical influences and said the score infuses elements of Dixieland jazz and traditional folk.
While A Gothic Folktale isn't plot driven, Ammon says it does have a narrative, maybe even more so than his past ballets. He describes the story as one of "self-discovery, finding love and realizing how sometimes we cannot recognize the beauty, intelligence or any number of amazing qualities in people [right away]."
Built off of tarot cards, the characters are representative of larger ideas and their interactions are constructed in ways that mirror an old fashioned Vaudeville show. There are swords, magic, intrigue, mayhem, projection art, comedy and, of course plenty of dancing.
Unable to disclose the secrets behind the magic in A Gothic Folktale, Phelyx said he plays himself in the production and "the dancers will be performing magic figuratively and literally."
Freedom to play
"I like to think of it as a creative relay of sorts," says Manley. "Garrett or Phelyx would come up with ideas, which then inspired me to take the music is a certain direction, which then inspired them to take their art in even newer directions, and so on. We each passed the baton."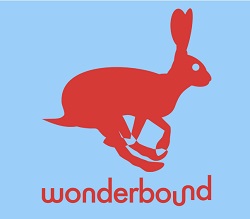 Phelyx adds, "The process itself seems to essentially come down to taking an inventory of all of our 'tools' and resources, spreading them out, and freely being inspired."
Three creative forces of different disciplines coming together for a performance experience like none other. Yet it goes way beyond a choreographer, musician and illusionist creating new work. A Gothic Folktale relies heavily on efforts from the Wonderbound dance artists, Manley's band, stage technicians, costume designers, prop-makers, lighting designers and even the audience—all will play an integral role in bringing the vision to life.
Still knee deep in the process, Ammon is excited to see how the ballet continues to unfold. "One thing I love [about this process] is that [Manley] and Phelyx have really pushed themselves into new territories," he says. All three are discovering things about themselves as creatives, growing as artists and individuals.
"If I were to give anyone one piece of advice, I have learned that surrounding yourself with motivated, productive, experts who love what they do…is a wise move," says Phelyx.
Additionally, the mystery surrounding A Gothic Folktale mimics the intrigue building with Wonderbound. Both are uncharted territories and make big statements about Ammon's overarching vision—a new kind of American dance company that challenges the paradigm of performing arts.
"We've taken some big risks through this transformation as an organization," explains Ammon. "There is still a lot of mystery about 'what is Wonderbound,' and we're still trying to figure that out. To have a show that is built around illusion and bending perception feels very appropriate for the moment."
Do you wonder?
A Gothic Folktale runs October 18-27. Visit Wonderbound.com or call 303.292.4700, for more information.
Photo (top): From left to right, Wonderbound dance artists Damien Patterson, Julie King, Sarah Tallman, Meredith Strathmeyer and Candice Bergeron. Photo courtesy of Kristen Hatgi, Garrett Ammon and Wonderbound.