The pandemic caused many professional dancers to reflect on their careers, what they've accomplished and what's next. For Kim Hale, the pandemic not only reinvigorated her love of dance but also launched her career to a level she only dreamed of achieving.
At the start of the pandemic, Hale watched people post videos of them doing short dances in their living rooms on social media and decided to join in the fun. Before she knew it, people were responding well to her posts, and her TikTok and Instagram accounts quickly grew in her following.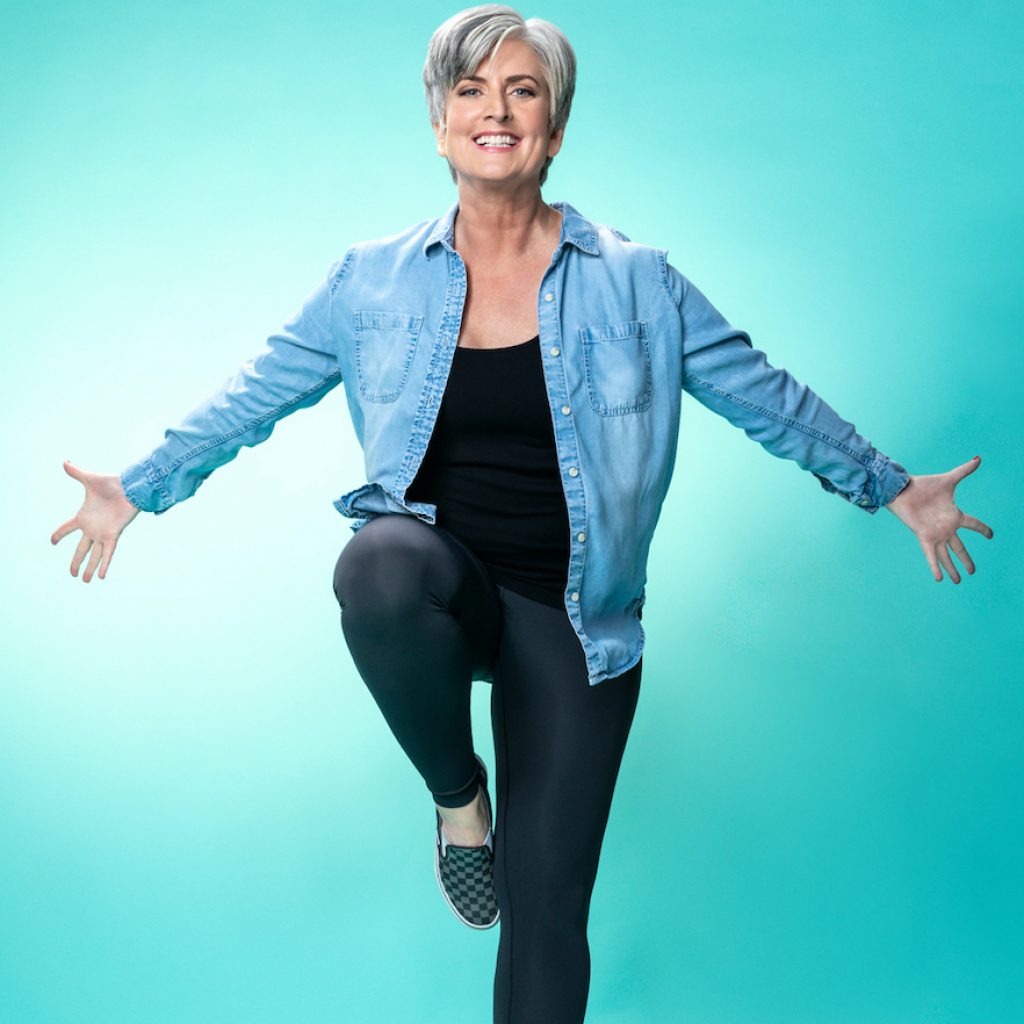 "There was no intention behind it other than to keep myself from going into a funk," she shares with Dance Informa. The dances started small, in her apartment's living room, then she let her followers see her get back into ballet class and take hip hop for the first time from Playground LA's Dexter Carr. "It has been an interesting journey."
Hale is no stranger to performing, having appeared on The Ellen Show and The Late Late Show with James Corden, dancing in and assistant choreographing Dolly Parton's Christmas on the Square, and being cast in the upcoming movie Spirited with Ryan Reynolds.
All of this while being in her 50s.
"Things just started happening, and I got more confident," she shares with pride.
Hale found her passion for dance at a young age, specifically in ballet. "Ballet is my first love, always will be and always has been."
She worked hard and landed a scholarship to Dupree Dance Academy after college. Her career then placed her on stage in shows in Las Vegas, traveling the world on cruise ships, dancing in the national tour of Applause, and working in pre-Broadway workshops of Chicago and Fosse. She also spent five years as an assistant professor of dance in the BFA Musical Theater program at Syracuse University, as well as six years as an agent in the dance education and choreography departments at The Movement Talent Agency.
After almost two decades away from California, she decided to move back to her home state to further her teaching career.
"The biggest gift and one that was the most fruitful was when I took a big chance and reached out to Debbie Allen's studio. I had an interview with her, and it was completely disastrous," she recalls with a smile. "I grew up watching her on Fame, and she was someone I looked up to. She was giving me tough interview questions, but I believe what won her over was that ballet was my first love."
She was hired!
Over the years, Hale found herself losing her love of dance and told Allen she would never dance again, and didn't really want to teach anymore either. Around that time, Instagram was taking off, and Hale offered to take on the Instagram account for Allen's school for a week and "see what happens."
It took off quickly.
Hale continued to work with Allen in new ways, from accompanying her to the White House where Allen's students performed for then-First Lady Michelle Obama, to being part of her choreography team for the Emmy Award-winning Netflix musical Christmas on the Square. One of Hale's favorite moments with Allen was her first live dance class on Instagram, which brought in over 40,000 viewers.
"I thought my phone was about to crash," she recalls. At the end of the class, she took a photo of Allen laying on the floor, which ended up in The New York Times. "It was a very beautiful moment to be part of."
It was through Allen that Hale started to see the possibilities of where dance could lead her. "Debbie Allen is a very key part to my story and has had a huge impact on my journey, from watching Fame to today," she says, especially when it comes to her current age bracket. "She was always encouraging me to keep dancing, and now here I am again."
"Kim is a ball of fire that never goes out," Allen shares. "Relentless and honest."
Hale has learned over the past two years that there is no timeline when it comes to dance. Although she was at her "most fiercest dance shape" in her 20s, she said she has done more work now in her 50s.
She hopes that by sharing her journey on social media, it will inspire others to go after, or reimagine, their dreams.
"It has been a gift to put it all out there, and I'm proud of the progress I've made," Hale says. "I can actually do more than I thought."
She hopes to some day be a lead in commercials, dance on the Grammy Awards or appear on Broadway. For now, she's going to continue putting in the work and riding the wave.
"Anything can happen at any time," she says. "Do what you love and see where it leads you."
By Lauren Kirchmyer of Dance Informa.