Ashleyliane Dance Company will present Environmental Intelligence, a performance in a hybrid format with two different programs on two different evenings on Saturday, June 5 (7:30pm CST) and Sunday, June 6 (5:30pm CST). Patrons are able to purchase tickets to program A and B separately or as a combined package for a discounted price.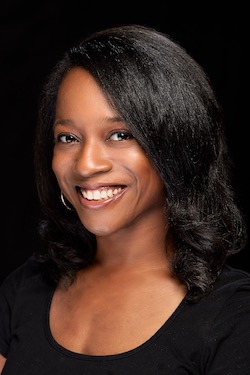 Ashleyliane Dance Company has been involved with the arts as a vehicle for environmental activism since 2019. Artistic Director and choreographer Ashley L. Tate's dance work, Climatic, debuted at The Grandel Theatre in spring 2019, and aimed to shed light on the effect of climate change on many of our ecosystems. That same work was reimagined as a site-adapted piece in the fall of that same year, and performed at the Saint Louis Zoo for their first Climate Solutions Day.
Prior to these events, members of the Ashleyliane Dance Company were commissioned to partner with Joan Lipkin and That Uppity Theatre Company on two events for Climate Change Theatre Action, a global participatory project that uses theatre to bring communities together and encourage them to take local and global action on climate issues.
Program A is a completely virtual concert, featuring work from Tate and Thomas Proctor and can be accessed by anyone, anywhere.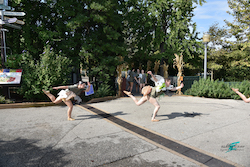 Program B is an in-person immersive experience, featuring a collaborative work in progress from Tate and Lipkin. Tickets to this program are limited, as Ashleyliane Dance Company has an extensive COVID-19 mitigation process in place. One portion takes place outdoors, and the second portion takes place in a socially-distanced theatre setting at the Grandel. Program B will be available as a virtual ticket to be viewed roughly a week after the live debut to ensure more access to see the performance.
"All living beings on planet Earth depend on a clean and healthy environment for survival and sustainability of life," said Tate. "The pieces presented in Environmental Intelligence illustrate some of the environmental issues and concerns that are on the rise due to destructive human behavior. This two-part concert uses dance and spoken narrative to foster understanding of climate change, deforestation, air and plastic pollution, waste management, and environmental justice for all people regardless of racial and socioeconomic disparities. Much can be done and much has to be done to address these issues. Humanity can have a direct and positive impact on the environment. We are all in this together."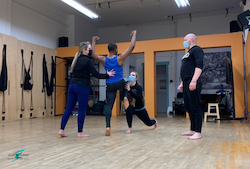 Lipkin, a theatre artist and activist, said she was delighted to be partnering once again with Tate and her company. The two artists have a long history of collaborating on such projects as Becoming Emily, Sticks and Stones: Sluts Talk Back and Climate Change Theatre Action. They also co-produce Dance the Vote, a nonpartisan initiative that pairs the arts with voter advocacy that has recently received an IDEA Award from Mind's Eye for commitment to inclusion, diversity, equity and accessability and the Focus St Louis Award for Fostering Creativity for Social Change.
"We believe that dance can be a powerful force for illuminating challenges and encouraging social change," said Lipkin. "I applaud this hybrid model that will permit access to more people and am also excited about safely using the historic Grandel Theatre and environs in creative ways for the performance. As we necessarily grapple more in this time of reckoning with the repercussions of racism, it seems especially relevant to share the story of Hazel Johnson, an African-American mother of seven who has become known as the mother of environmental justice."
For tickets and more information, visit www.ashleyliane.com/environmentalintelligence.