This year, Só Dança is celebrating its 23rd year anniversary of offering premiere dance products to American dancers. Só Dança started as a small family business in Sao Paulo, Brazil, in the mid 1980s, and has grown steadily since then, all the while honoring high levels of craftsmanship that first brought the company into existence.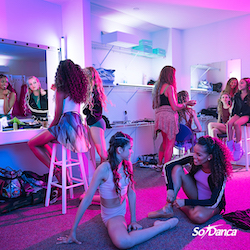 What started as a company selling bodywear grew into an organization that provides the full spectrum of dancer needs: shoes, apparel, accessories, fitness wear and now even masks! Só Dança takes great pride in understanding the needs of dancers and finds innovative ways to meet those needs in what the company offers, from fully elasticized to vegan ballet shoes. When Só Dança started its factory in the DR in 2008, the family knew that maintaining the upmost quality was paramount – and this continues to today.
Só Dança knows dancers, and it knows that quality matters. The dancewear brand likes to say that it makes instruments for dance, for the expression of art and movement. It doesn't matter what kind of dance or what style – its goal is to help you express yourself and feel good about doing it. With over 700 employees working toward that goal, Só Dança can deliver what you need. For the last 23 years, Só Dança has outfitted U.S. dancers and has grown from a small company to one that enjoys incredible relationships and partnerships with some of the most renowned dancers and companies in America.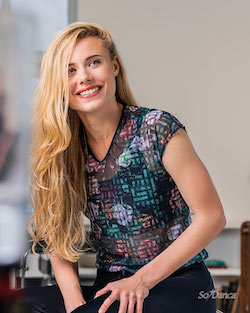 For the last three seasons, Só Dança has paired up with Sara Mearns of New York City Ballet (NYCB) to create a comprehensive line of leotards, warm-ups and fitness wear. The line, SMxSD, enjoys great popularity with dancers everywhere, including some of Mearns's fellow NYCB dancers!
Recently, Só Dança has featured Juliet Doherty in its new Be You collection. Doherty shares which pieces she loves and modeled the collection for the website. She's looking forward to seeing the new styles in the studio (or at home!) soon. "I'm most excited to see how everyone styles their pieces from the collection," she says. "The Be You collection was made to highlight and magnify every bit of your unique expression."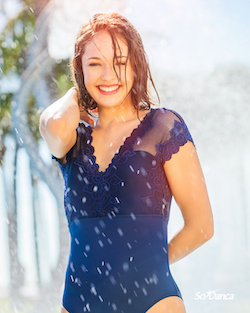 It's a challenging time for all dancers right now. Só Dança happily supports everyone as we navigate our way back to the studio and the stage, and the company is certain that dance will always find a way to survive.
Thank you, Só Dança, for the last 23 years of supplying exceptional dancewear to every dancer out there. Here's to the next 23 and beyond! 
Visit sodanca.com to see the latest products and find out more!
By Emily Sarkissian of Dance Informa.