Have you ever wondered how a celebrity can go from actor to dancer in a manner of months for a film role never having stepped foot in a studio prior to the role? Or how a singer effortlessly engages with the audience during a concert?
Behind many of these artists is a dance/movement coach who spent countless hours working one-on-one in the studio, preparing them for their next big project.
Think about the movie, Black Swan, the 2010 psychological horror film directed by Darren Aronofsky. For their roles in the film, Natalie Portman and Mila Kunis portrayed ballerinas preparing for their roles in a New York City ballet company's production of Swan Lake. Other than taking a few classes as kids, neither actress was trained enough to accurately portray principal ballerinas and needed someone to prepare them for the film.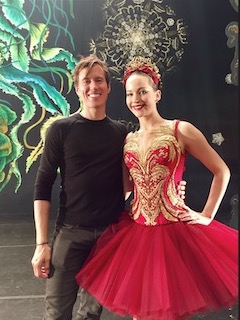 "We needed to condense as much information in as short of time as possible for them," shares Kurt Froman, the dance coach behind the hit film. Black Swan was Froman's first job as a dance coach that came up right after a horrible ankle sprain.
"About three weeks after injuring myself, I reached out to my friend, Benjamin Millepied," Froman recalls. "He said he just secured the choreography role for this movie called Black Swan and he needed someone to run the entire pre-production. He asked my availability, and I was completely available."
The self-proclaimed film buff – who has also worked with Jennifer Lawrence, Rooney Mara, Christina Ricci and Zoe Saldana for film and TV roles – jumped at the chance to work on Black Swan.
"It was so cool to be trusted as a liaison to the ballet community," Froman says. "When I finished working on that, I felt so grateful to have done it. It made me realize how much I love teaching and coaching and working on film sets."
Like Froman, Ashly Costa had to start from scratch while coaching her celebrity partners Joey McIntyre, Master P, Harry Hamlin and Buzz Aldrin on Dancing with the Stars.
"I couldn't really prepare until I saw them in person," Costa explains. "I always started with the basic steps, then would have them dance with me to see and feel where they're at." She would also talk to her partners about their strengths and if they have any tricks she could include in their routines together.
Learning more about their interests also helped Costa teach the steps in a more relatable manner to her partners. "Master P loved basketball," she shares. "I don't know anything about basketball terminology, so I studied it and related the steps from basketball to the steps from dance. It gave him a little bit more interest."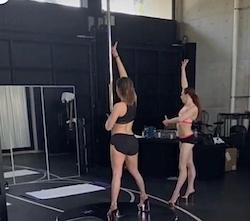 "When you're trying something brand new, there's an intimidation factor that gets in people's way," adds Johanna Sapakie, the woman behind Jennifer Lopez's pole dance skills for both Hustlers and the Super Bowl Halftime Show. "We all have egos, and that's what holds us all to a high standard. People expect themselves to be great right away. Jennifer is extremely talented and a fantastic dancer, but on day one, she wasn't good because she didn't know how to do it. She had to put in the work like everyone else. If you want to achieve greatness, you have to put the work in."
"Anyone in a class or coaching situation needs to learn how to navigate emotions, personalities and insecurities, as we all have them," shares Melanie Lewis-Yribar, who has worked with Sabrina Carpenter, Christina Aguilera, Jennifer Aniston and the cast of The Sing Off. "It's a tricky thing to navigate."
Sometimes, the navigation process can be both taxing and difficult.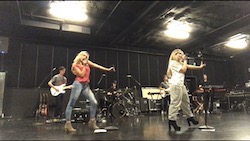 "There are time constraints, yet there's so much that's expected," Froman says. "There's such perfection that goes along with being a ballet dancer that it's so easy to completely ridicule a certain movie if it's not successful. There's a lot that's involved with making it look credible. If a sickled foot is revealed, it could ruin the whole thing."
Occasionally, the coach and their student working together have difficulty seeing eye to eye as well.
"You can sense when somebody's not into it and they have this energy toward you and you feel like you're wasting your time," Costa shares. "I don't want to ever give up on anybody, so I've learned to stay patient and find what I can do to help."
In the end, all of the hard moments and all of the time spent training together is worth the final product.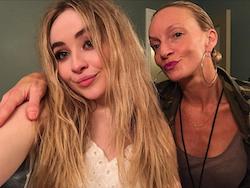 "A lot of people think movement coaching is just dancing, but it's not, Lewis-Yribar says. "It's coaching someone to feel confident and understand how to project themselves. It brings me so much joy. Seeing someone take what you worked on with them into their career…the growth is the biggest reward."
"Seeing students, regardless of their age, get something and actually be able to achieve it effortlessly is the best gift," Sapakie adds. "Like anyone, Jennifer started as a beginner for the movie. By the time we got to the Super Bowl, she looked effortless. You feel like a proud mama because you're proud of their success."
By Lauren Kirchmyer of Dance Informa.