During these times of uncertainty, anxiety and stress, it is important to be projecting positivity and care, especially toward yourself and others around you. For example, many teachers are offering online dance classes right now in a pay-it-forward fashion – at no cost to participants but with the request that they also do a good deed, whether that's checking in on a senior in their community, food shopping for their neighbor or offering their own services like a free stretch class on Instagram. Some teachers are donating any proceeds from their classes toward causes and organizations as a statement to what is happening in our country.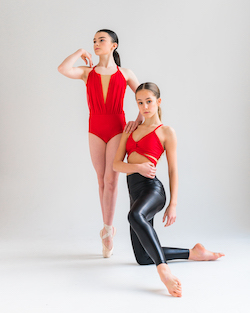 Small gestures like this can help create big changes in the more global community. For some inspiration on how to spread love and kindness in the dance world, Dance Informa turned to Liz Nieves, founder and designer of dancewear brand Ilogear, who strives to meditate on love and kindness each day.
Nieves, who basically started the now successful Ilogear as a one-woman machine and ran it that way for many years, proves that the mind and its intention can be a powerful thing. She meditates every day, sharing that it's one of her biggest purposes in life and because she feels it is "the time when I listen and plug in, listen to what God or the universe is telling me. It's my favorite time of day, hands down."
She says that one of the things she meditates on the most is love and kindness, and not just toward other people but, first and foremost, love and kindness toward herself. And that translates not just in everyday life but also into dance life.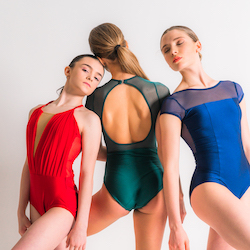 "Just like you would treat a friend if they messed up or fell out of a turn or didn't get the job they wanted or they failed at a relationship or are having problems with their spouse, you would be kind to them," Nieves says. "And you would sit and listen to them, quietly and intently to what they had to say, and you would console them. The same exact thing applies to you, giving that to yourself."
Self-love and self-care seem to be crucial during these strange and perhaps lonely times, as everyone is stuck at home, out of their normal routine and itching for some sense of normalcy in their life. Taking a few minutes each day to meditate or to do something good for yourself – closing your door and taking a virtual dance class, cooking a healthy lunch or doing some yoga before bed each night – can make a difference in how you feel.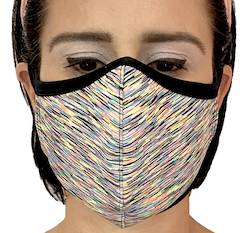 Nieves says she's always been hard on and critical of herself, so it took some extra work to learn to show herself some self-love. But now that she can show love and kindness toward herself, she's able to project it to others as well.
But with dance being a competitive field – auditions, lack of job opportunities, fight for the spot front and center – showing such love toward others, especially those we don't personally know, can seem difficult. So how do we navigate that?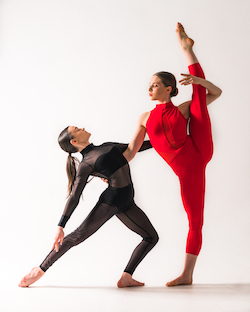 Nieves challenges us to practice being aware each week of how much love and kindness we give to the people around us. "To the girls in your class, the girls you'll have to compete against, not just at your studio but at other studios, how much do you actually congratulate them and mean it?" Nieves asks. "Literally, in the morning when you wake up, say, 'I'm going to do this one thing, show love and kindness, and have it come from my heart and be aware that I'm doing it.' And then just check how you feel. It lights me up."
She adds, "When I'm really down, I pick one kind thing to do for someone else that day. If I make someone else smile, it makes me smile. We all have those moments when we're not kind to ourselves and can get really down, and the quicker you're able to snap out of it, the quicker you're able to move on and succeed."
So during this unsure time, take the time to reflect, to meditate, to do some self-care, and to show love and kindness toward others. Because we all really need it.
By Laura Di Orio of Dance Informa.