With the recent announcement that the FCC could make 988 a new nationwide number for suicide prevention and mental health hotline, there is more reason than ever to open the conversation about suicide prevention.
Southern California dancer Kirsten Bloom Allen is trying to spread this very important message of suicide prevention and awareness through her new original dance video, "A Reason to Fight", by the rock band, Disturbed. It was revealed a month ago, and people are starting to take notice. The video has been reposted multiple times and is creating a lot of interest in the local and national community.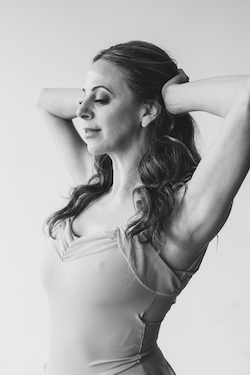 The video is quickly climbing the social media charts and is causing a lot of people to pay attention, including the rock band, Disturbed, who has shared the video on their Facebook page.
The "A Reason to Fight" video will feature Tigran Sargsyan, Magnus Christoffersen and Allen dancing and demonstrating the opposing forces of good versus evil. Arc Entertainment collaborated with award-winning filmmaker and director Jason O. Silva on the new original video, which explores the themes of suicide and depression through dance and cinema. Silva served as both writer and director on the original video, which shot at renowned Studios 60 in Los Angeles last month.
"I was moved by the message of suicide prevention in this song from the incredible band Disturbed and wanted to expand their message by adding the visual art of dance to the song," said Allen, who is also the founder of Arc Entertainment. "This song speaks to finding your inner strength and never giving up on yourself. Each of us has our struggles, and sometimes we need a reminder to help us stay strong."
Allen is also the creator of the Bands and Ballet movement, which enhances rock concerts with the visual element of dance. Her career included many notable performances at the Kennedy Center in Washington, D.C., as well as performances in China.
For more information, visit www.arcentertainmentcompany.com.