When Liz Nieves started making costumes, she never dreamed that years later, she would be heading up one of the industry's hottest dancewear brands. But those years of custom-fit costume work gave her the skills to design and create exceptional quality dancewear with an incredible fit. Nieves' brand, Ilogear, is now expanding to include a range of activewear pieces, and with another dancewear collection on the horizon for 2020, we decided to chat to Nieves about Ilogear, and what makes her brand so special.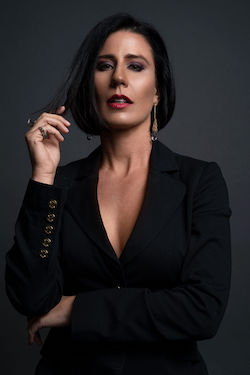 Nieves was not a dancer herself, although she grew up doing sports and athletics, and had many friends who danced. While studying endocrinology at university, both her grandmother and her mother had heart attacks within six months of each other, and her grandmother passed away. As an only child, Nieves felt compelled to help make ends meet, and her life changed direction completely. "I'd been sewing since I was in high school," she describes, "and I ended up dropping out of school for biology and signing up for art school. I did an AA in fashion design, and that's really how the company was born – it was out of complete necessity. I never planned on doing this, but somehow I'm good at what I do, I fell into it, and this is what I've done for all these years."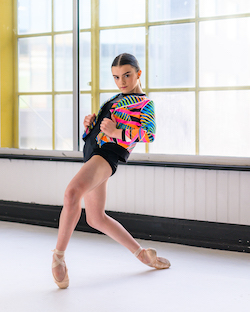 For 18 years, Nieves did only custom costume work. "I would sit and design one-of-a-kind pieces for solos and groups," she explains. "I was working 16- to 18-hour days, which I still do today but in a different way. But when my son was born, I was very unhappy, because financially I was like a starving artist. I had just enough to run the business, but there was never really enough to go around. I couldn't duplicate myself, so I had to figure out another way that was sustainable. So I decided to create a line, a collection."
And so Ilogear was born. At the start, the company was simply called Ilo, but a trademark dispute happened almost immediately. "As soon as we filed our trademark, we got contested by another activewear brand," recalls Nieves. "My attorney, right out of the gate, said if you have $30,000, we can fight them, but at this stage I hadn't even sold one product. Our website was already Ilogear because ILO was taken by the International Labor Organization. So this brand said, if you take Ilogear, we'll drop it, no more fighting, no more money. I remember I cried that day, but a really quiet tiny voice inside me said it's going to be fine. And now I'm so thankful, because we want to continue to grow as a brand, and gear is everything you need to do what you need to do, so they did me a huge favour. I just didn't know it at the time."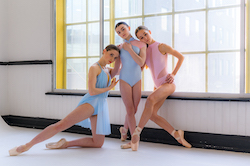 Trademark issues solved, Nieves was very clear about the look and feel she wanted for the branding and logo. "I'm super into graffiti; I grew up around it," she says, "so I hired an artist I knew to come up with three symbols. Not so much a leotard or dancer, because my intentions were always to go into the activewear side of things as well, not just dance. So he created three symbols: one was a koi fish, one was very lotus flower-like and then the three concentric circles, which I ended up choosing. It represents self-realization. The circles mean to come within, to realize yourself and to give back. Green is for wellness, and it's also my favorite color."
In July 2015, Ilogear was officially launched, primarily as a dancewear brand. "The reason for our focus on dancewear is of course because I'm a costume designer," shares Nieves. "I already had the clientele. And we really focused a lot on leotards, and our fit is so exact because that's all I've ever done. Custom fit one by one, in groups of 60. So I can look at anyone and fit them, more or less without measurements, just because I've done it for so many years."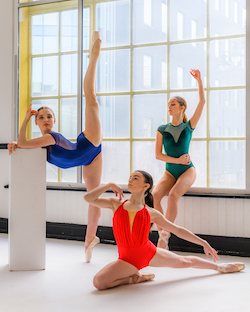 Since that time, Ilogear has released four collections, with the fifth on its way. Nieves' inspiration for her designs can come from anywhere. "Each season, I find a meaning or a theme or something that inspires me. I don't plan it," she says. "For the last collection, I wanted to do very 1980s, Miami Vice colors, and the photoshoot was at Miami Beach. It was super bright and crazy. And the one before that was all about warrior women and girls. For each girl, we made these crazy outlandish costumes, all with a base of our leotards or tops and bottoms, and then we decorated them and blew them out of scope. Each girl represented a different warrior. One was like an African shaman, we had a Japanese Samurai, a princess warrior and the black bird, which was like an allegorical creature, not evil but tough. Then we shot the campaign in these amazing landscapes in Ireland. When I'm inspired by something, it's like a whisper, and I feel it and it builds on its own. I try to listen to the universe."
For now, Ilogear's upcoming collection is under wraps, but Nieves is excited about what's to come. Outside of dancewear, there's also a focus on growing the activewear side of the brand."We are definitely expanding our activewear, and not necessarily in conjunction with dance," explains Nieves. "Activewear products for Pilates and yoga double up very easily with dance, but I'm also a runner, so I understand the running world and have always wanted to go after that. There are massive brands in that space, but I would like to attempt it, because it's my passion. And we want to expand our product line for dancers, too, with pieces that transition from studio to street. We started that with our rompers this year, and the sales have been great. We've been very leotard-heavy, and people see us that way, so we want to expand the product base."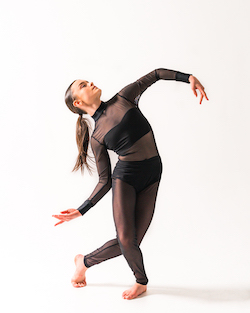 At the heart of all of this is Nieves' drive and determination to succeed, and a clear commitment to her own high standards. "My purpose has always been to inspire others to do what they can, or to do what they've been afraid of," she shares. "I really believe that if you feel good in what you're wearing, you have confidence, and if you have confidence, you get more out of life. That's what clothing can do, and when it comes to dancers, I hope it inspires them to give it their all, and also be confident that the garments are so well made that they last a very long time. In the dance world, it's hard to compete with a $30 leotard, but that's not what I'm after, that's not my message. We want to make a garment that's long-lasting, and not disposed of after three or four wears. I take pride in that. So that's my mission."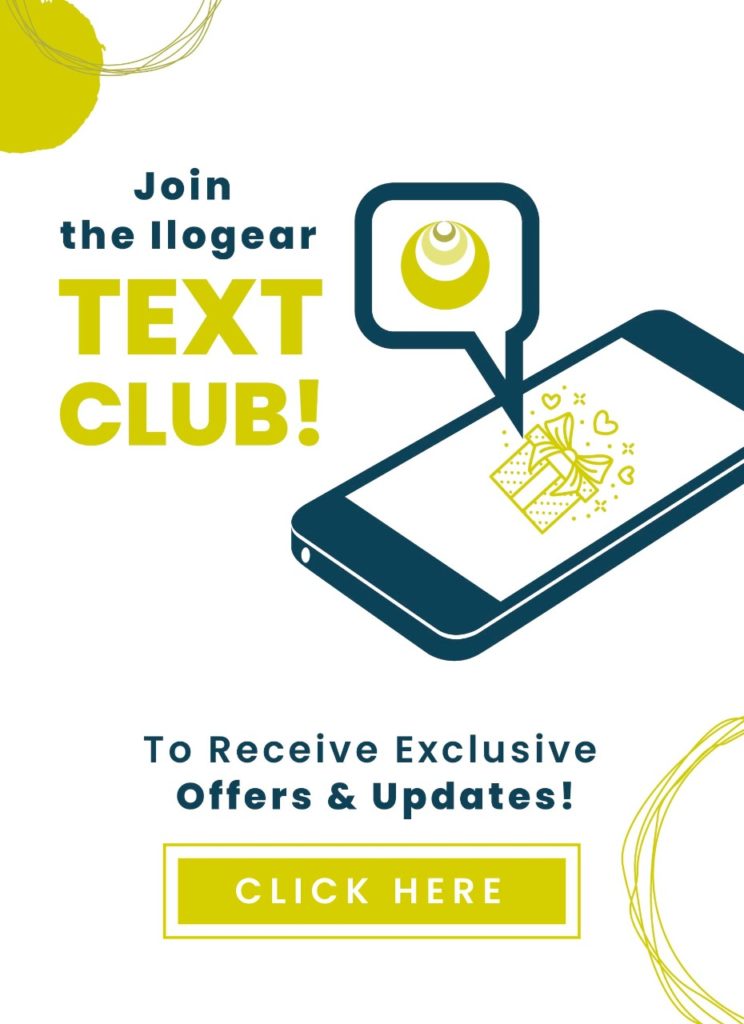 Visit ilogear.com to see the full product range.
By Emily Newton-Smith of Dance Informa.