Dance Informa sat down with Jeff Friedman, founder and director of the MFA Dance Program at Rutgers University's Mason Gross School of the Arts, and got to know just what makes the program so special. To really understand the creative thrust behind the program, you first have to know a few things about its creator.
Friedman has a professional degree in architecture and calls upon his architectural knowledge most notably in his site-specific work, using dance to explore the environmental impact of actual places. He danced for many years in San Francisco for Oberlin Dance Collective (now ODC/Dance), touring nationally and internationally with other dancers, photographers, graphic designers, visual artists and musicians. The group regularly worked with major California operas, creating huge productions that brought all the members' disciplines together. This cross-disciplinary work made a lasting impact on Friedman, who continues to value and foster interdisciplinary research in his everyday artistic life.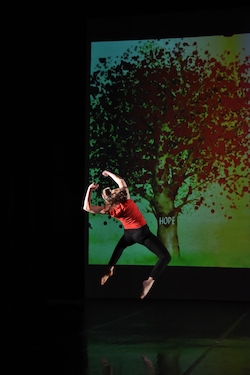 Despite his successes in dance, he found the artist lifestyle difficult to sustain and eventually decided to pursue a PhD in dance history and theory at UC Riverside, focusing on oral history. He conducted a major project interviewing people with AIDS in San Francisco, striving to integrate theory with practice as a sustainable artistic platform. His work with AIDS victims inevitably led to choreography manifesting from the countless stories dancing around in his head. "Muscle Memory", the piece that served as the closing chapter of this part of Friedman's life went on to tour all around the world.
Friedman was hired by Dean George Stafford of Mason Gross School of the Arts at Rutgers University in 2003, to develop a Dance MFA program. Due to questions of viability because of the small number of faculty at that time, Friedman was charged with creating the EDM (Dance Education) program first. This gave the MFA lots of time to marinate in his mind. It kicked off in 2017, and the Class of 2019 was the program's first group of graduates. Friedman began his investigation with a fundamental question: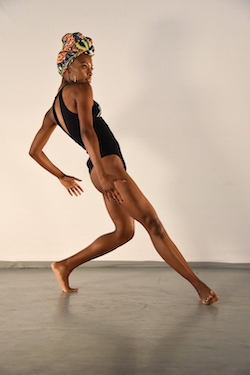 What is the purpose of this degree in a rather unsustainable universe?
One key to sustainability made itself clear early on. "We live in a global world, so we must empower students to become global citizens," says Friedman, a note of defiance and optimism in his voice. "There are complicated problems to look at that aren't going away, and we need to be aesthetic problem solvers. Our graduates have to not only be creators but also teachers and mentors to make their career more sustainable."
In pursuit of such an expansive mission, MFA students are encouraged to take 10 elective credits in anything – nursing, robotics, black women's literature – whatever sparks their curiosity. The goal of these "free" credits is to help stimulate and support creativity, steering away from the common idea that vocational training is enough on its own. All students are required to be at least five years out of their undergraduate program, having had "real world" experience and thus the ability to use that experience to inform their work.
Pedagogy is also a major focus of the Dance MFA. "I did six years of doctoral work and not one pedagogy class!" Critical pedagogy is an underexplored avenue in many post-bachelorette programs. The MFA at Rutgers focuses on student-centered teaching and looks into social justice issues and how they can be addressed through pedagogy; students are appointed as Part-Time Lecturers (PTLs), so there's immediate application in teaching real classes.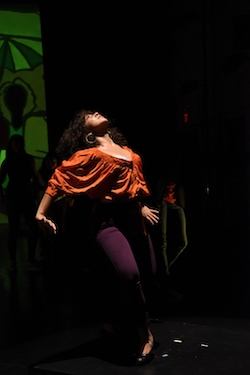 The Dance MFA is a 60-credit, intensive two-year program. First year students begin in the late summer with pedagogy class and are assigned as PTLs in the fall and spring of their first year. By the end of their second summer, they have presented a prospectus and are beginning their thesis. The thesis takes up all of their second year and consists of a creative project and a paper, thereby satisfying one of the program's major commitments of linking practice and theory. Students have the support of a committee and present their creative projects in mid-March of their second year, with corresponding papers due in mid-April. Finally, in May of their second year, students defend both components of their thesis.
Senior theses have ranged from performance installations in art museums to screen dance to immersive dance theater, and this breadth of experimentation and interdisciplinary exploration is cherished by Mason Gross faculty members.
For more information on the MFA Dance Program at Mason Gross School of the Arts, visit www.masongross.rutgers.edu/dance/programs-of-study/mfa.
By Charly Santagado of Dance Informa.