Sometimes, one can just feel like it's time for change, for a new adventure. Dancers are particularly ambitious, curious and thirsty for adventure as well, so it wouldn't seem surprising that every so often a dancer would relocate to another dancing community. Given the way creative communities cluster and the realities of resource sharing, that's most often in major cities. The new opportunities and discoveries that typically come with such a move can be incredibly exciting and fulfilling.
At the same time, the challenges can be immense — finding one's social and creative support system, housing and dance space (rehearsal and venue), adjusting to a whole new setting and more. Dance Informa speaks with Sasha Krumholz-Lynn, New York City-based dance artist and model; Aysha Upchurch, Boston-based artist, choreographer and educator; and Erin Carlisle Norton, artistic director of the NJ/NYC-based The Moving Architects. Relocating internationally typically comes with a whole other set of practical necessities, challenges, and gifts, so this article will focus on relocating in the US.
#1. Think outside the box.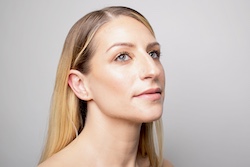 Krumholz Lynn relocated to New York City from Boston, MA, about one year ago. She had been often commuting from Boston to NYC to take class and perform, which she says was "instrumental in building networks and securing opportunities." She also found that with all of the different interests, communities and varied resources in the Big Apple, she could find new ways to do what she's interested in. Combined with experiencing a hamstring tear and thus needing to give her body a bit of a break, relocating has opened up opportunities for her to integrate her two main passions of modeling and dance. For instance, she's working with designers who want to use dancers in shows, "blending and breaking boundaries," as she calls it. "I'm finding that more is possible with a larger scale of city, to do unconventional things and carve my own path."
Carlisle Norton relocated from Chicago to New Jersey (just outside of NYC, about a 40-minute train ride to downtown) in 2013. She's discovered that carving one's unique path in dance and movement in a new movement community is not only beneficial, but it's just about essential. She found that getting previews, reviews and financial support like grants was easier in Chicago simply because of the laws of supply and demand. "When I got to the NYC area, I was a bit shocked to see how many people were wanting to do the same thing and going out for the same resources," she says.
Refining her own creative voice and company "brand" has helped set her apart from the "pack" seeking those resources, she explains. Unique initiatives such as her Movers and Shapers: A Dance Podcast and a community movement class series have helped bolster that brand.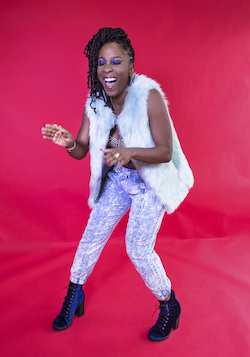 Upchurch, originally from St. Louis, MO, has relocated to Washington, D.C., and then to Boston. She describes how in both shifts, performance and choreography as an outlet for learning, advocacy and awareness-building pertaining to issues that are central to her — including youth empowerment and wellness around the world, public education, and the like — helped her to discover her creative voice and ground in a new dance community.
#2. Find your support system.
Upchurch first made her way into Washington, D.C.'s community dance instruction scene through studying Rhythm Tap with Heidi Schultz, she explains. From there, she taught for Joy of Motion, CityDance Ensemble and Dance Place — in studio and out in the community — for 14 years. "I owe so much to the love and support I got from students who would become 'regulars' in class and faithful attendees at performances," she says.
Now, in Greater Boston, "developing and exploring relationships at schools and colleges, and working for an arts education nonprofit granted me access, or an on-ramp to find my people, my tribe, my crew," Upchurch adds. In both instances, it seems that community offered support and connection necessary for her to thrive as an artist.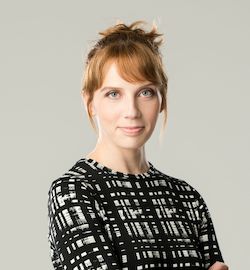 For Krumholz Lynn, having connections to the vogue scene, a few dance studios and the modeling world in NYC similarly helped her to make the shift. In particular, her best friend Derrick Davis ("the Icon" or "the Pioneer Derrick Labeija" in the Vogue world) — a key player in NYC's vogue scene with impressive credits to his name — assisted her with places to stay when visiting NYC before moving, gig connections, mentoring and more. "It really helps to have friends who've been there, and who really believe in you," she affirms.
Carlisle Norton didn't realize how long it would take to build community in a new region. Yet, once she had established one, it was a great support system, she says. "It's not a field you can just blow through alone. If you don't feel connected to things where you live, if you don't feel a part of things, you won't want to stay."
#3. Pay attention to your financial health.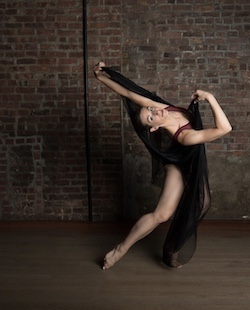 Upchurch, Carlisle Norton and Krumholz Lynn all acknowledge the financial challenges of relocating to a new city and a new dance community. In addition to the typical financial challenges of being a dance artist, it can take time to find the work needed to balance one's budget and get connected with resources that are out there to help. As a way to be economical in these times, Krumholz Lynn discusses not being too idealistic about conditions such as your living space (without compromising health and safety); there's time in the future to improve those things.
Upchurch says that if she could counsel her younger self, she'd tell her to "take some business/entrepreneurship classes and learn how to treat your passion as a business. Creativity and financial livelihood are not mutually exclusive. There are so many tools, resources and pathways to ensure you can be creative and push your financial health forward."
For Carlisle Norton, these tools and resources included Spacefinder, Dance/NYC, newsletters such as those from Doug Post and getting connected with The Pentacle Gallery. To varying degrees, such tools and resources are available for artists in every metropolitan area. It just takes getting out there and seeking them. "Don't waive the white flag to the starving artist narrative," Upchurch advises.
#4. Know your worth, be authentically you, and have fun!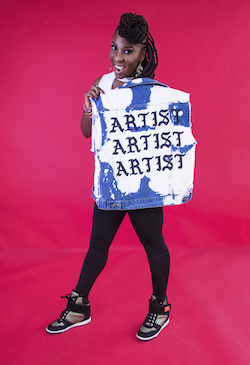 Upchurch also describes how she's grateful for the creative autonomy that the various studios and organizations she worked for gave her. She made it clear to them that she was no ambassador solely for them. "I established relationships with the directors and was clear that I owe no one any kind of allegiance because I am an independent/freelance artist," she explains. Krumholz Lynn also promotes knowing one's own worth, and acting like you have that knowledge. "No one's going to do it for you," she asserts. "You have to work for it for yourself!"
Krumholz Lynn would also tell herself from one year ago, fresh from Boston, to trust herself and trust that it'll all work out — rather than trying to control things. She's learned that "you're not going to please everyone, but you can please yourself. There's only one of you, so be you!"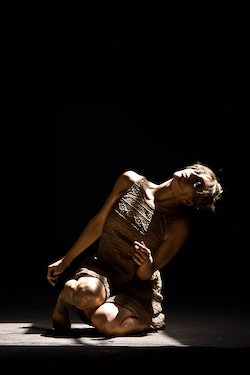 Upchurch also emphasizes this kind of being true to oneself, even getting to know oneself better — something relocating can cause. Whether relocating or not, she recommends "journaling or talking to yourself regularly to find out who you are, what you want and what you need — not what or who you think you should be." She believes that "there'll always be space in a community for [authenticity]."
Carlisle Norton believes that, in the end, you have to enjoy it — in fact, have fun doing it. The dance life is no easy one to live, "so what's the point if it's not enjoyable?" she asks rhetorically. Thankfully, there are many dance communities in many American cities to live that life. Maybe you, too, could give life in a different one a shot!
By Kathryn Boland of Dance Informa.