Suresh Mukund is the director and choreographer of Indian dance crew The Kings, and has recently been nominated for an Emmy in Outstanding Choreography for his work on hit TV show World of Dance. The Kings won this season of World of Dance, scoring a perfect routine and bringing home the grand prize. On top of his work for World of Dance, Mukund also runs a dance school in Mumbai, India, called Kings United Kingdom of Art.
First of all, congratulations on your Emmy nomination and World of Dance win. The Kings received a perfect 100-point score and $1 million in award money with a mind-bending gladiator routine in the show's finale. How do you feel?
"Amazing! I have never been so happy in my life, and winning World of Dance has really changed our lives. Finally, we achieved what we had been aiming for for so long and now, and we are world champions. I am really happy for my team. Speaking of Emmys, I never expected that I would get nominated for this prestigious award under the category of Outstanding Choreography. I am really excited about this because it's the first time a choreographer from India has been nominated for an Emmy."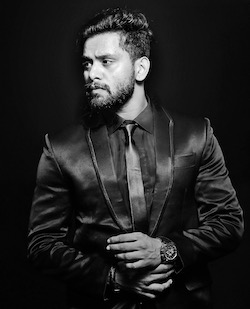 You're up against three other World of Dance choreographers in the Emmys, including Melvin Timtim.Do you know these artists well? How does it make you feel that so many of you are nominated?
"I have never met them personally, except for Tessandra Chavez as she was with her team Unity LA in Season 3. I really love her work; the way she portrays each and every choreographed piece through a storyline is really amazing. I have been following the work of the remaining artists since they were part of Season 2. They all were really outstanding, and I keep on watching their videos. Melvin has a big fan following in India, and it is always a pleasure to watch him perform on stage. It really feels good that all of our work is getting recognized and it makes me so happy to see most of the nominations are from NBC's World of Dance. World of Dance has really given us lots of exposure."
Can you explain why the World of Dance judges threw their shoes at The Kings after your first round on the show this year?
"That was the most epic moment we witnessed in the very first round. The judges, especially J-Lo and Derek Hough, were just blown away by our performance. They had never seen this kind of dance infused with mind blowing flips and tricks. This actually compelled both of the judges to throw shoes on us, which, in the dance community, is considered as a sign of respect toward the talent. We were really honored to receive this gesture from them because this was something they had never done in their lives, especially J-Lo, who threw a shoe worth half a million dollars at us! That's half the World of Dance prize money."
Elements of Indian dance can often be seen in your work with The Kings. How do you meld it so seamlessly with hip hop and acrobatics, and why is it important to you that it be there?
"It's mostly Bollywood, which we try to fuse with hip hop and acrobatics in our acts. We always believe in representing our culture in our acts because people love to watch Bollywood and we have seen people become amazed by this dance form. Also, the songs in Bollywood are very entertaining, and performing to those songs creates a different energy amongst the audience. This is the reason we always choose to perform to Bollywood songs."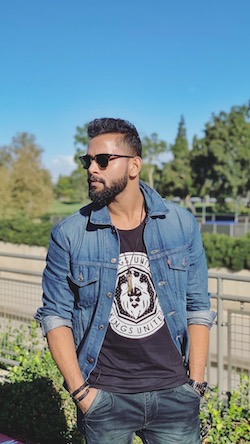 You also run a dance school in India called Kings United Kingdom of Art. What made you want to teach?
"Yes! It is actually one of the biggest dance schools in India. It was built immediately after our achievement in the World Hip Hop Dance Championship 2015, when we became the first team to achieve a bronze medal for India. We train more than 5,000 students every year at our dance school, and provide specialized training to all the dance aspirants who are looking to build a career in dance. Our vision is to build upcoming talents and provide them with a platform to showcase their talent on a larger scale so that they can continue to carry the legacy of The Kings."
There have been rumors you might be collaborating with Jennifer Lopez in the future. Can you tell us if that's true?
"I am actually stunned by these rumors! I wish this was true, then we would be the luckiest people on earth. Currently, there is no news of us collaborating with J-Lo, but yes, we would really love to perform with her in one of her shows. It is on our bucket list, and we would like to fulfill it some day."
What do you have coming up next? Where will Dance Informa readers be able to catch your work?
"We have many big projects coming up this year, but the major one is the official World of Dance tour happening from October to November, in more than 40 cities in the USA and Canada. So, all the readers can definitely watch The Kings perform with other artists during this tour."
Check out Suresh Mukund on the Creative Arts Emmys, airing September 21, at 8pm on FXX.
Follow Suresh Mukund and the Kings on Instagram: @suresh_kingsunited and @kings_united_india.
Find a city near you where you can see The Kings and other World of Dance stars live: www.worldofdance.com/events/upcoming/all.
By Holly LaRoche of Dance Informa.