State Street Ballet, based in Santa Barbara, CA, is celebrating its 25th year and has announced an exciting year of performances and events to commemorate this special anniversary.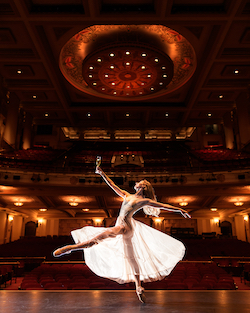 The marriage between song and dance is the impetus for State Street Ballet's transcendent sterling anniversary season. Under the bi-coastal artistic direction of Rodney Gustafson and William Soleau, based in Santa Barbara and New York City respectively, the 25th Anniversary Season showcases the diversity of styles and repertoire for which the company is known and celebrated.
An evening gala honoring Sara Miller McCune for her entrepreneurial spirit and dedication to the arts will be held at the Four Seasons Biltmore on September 22. The annual black-tie soirée, including cocktails, dinner and dancing will also feature vignettes by members of the State Street Ballet ensemble. Andrew Firestone will serve as celebrity auctioneer.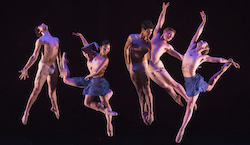 American Masters launces the season on October 12, at The Granada Theatre, Santa Barbara. The triple bill is produced in collaboration with the Santa Barbara Choral Society and Orchestra and showcases Aaron Copland's Appalachian Spring, Leonard Bernstein's Chichester Psalms and Morten Lauridsen's Lux Aeterna, with choreography by William Soleau. The program offers something for everyone, from neoclassical to the avant-garde, reflecting the true essence of the company's range and originality.
The season will continue with the annual Nutcracker tour, followed by a contemporary variation of the favorite fairytale, Sleeping Beauty, and culminates with New Works, a week-long residency celebrating creative expression at The New Vic in Santa Barbara.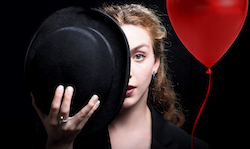 The company will also bring its innovative and original full-length work, Chaplin!, to Geneva following next season. This visionary and ground-breaking production features the work of three choreographers and is a journey into the mind of the creative genius of Charlie Chaplin.
For more information on State Street Ballet's 25th Sterling Anniversary Season and to purchase tickets, visit www.statestreetballet.com.