Earlier this year, Só Dança introduced its revolutionary Elektra pointe shoe, which features groundbreaking technology and even a customizable, interchangeable shank system. As part of the excitement surrounding the shoe's release, Só Dança has brought on some professional dancers to be Elektra Specialists, and these dancers will visit dance stores around the country and hold Elektra fitting parties. These specialists, all with varied and interesting backgrounds, will train store workers on the shoe, help fit customers and help spread the already building excitement about the Elektra pointe shoe.
The Elektra hit the shelves this July, and Elektra fitting parties are already in full swing. Here, get to know a little more about some of the talented Elektra Specialists.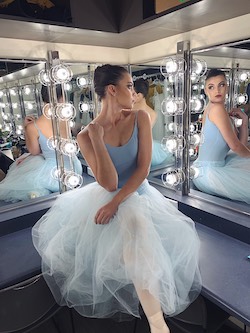 What are your favorite features of the Elektra pointe shoe?
Leah McCall, corps de ballet at Los Angeles Ballet and faculty at Los Angeles Ballet School
"The Elektra is so incredibly exciting to me because it can basically encompass the function of two or three pointe shoes all in one, just by switching the shank. As a professional, I am used to breaking in a pair of shoes for class, rehearsals and performances. This amounts to cycling about three pairs of pointe shoes in a performance week because one pair will definitely not last through all three. With the Elektra, I can choose a shank based on whatever I am dancing that day and feel confident that I will not be unsupported at any point during my day."
Carolynn Rowland, Los Angeles Ballet dancer and Elektra Specialist
"Pointe shoes are a tool for dancers to enhance their art form; therefore, it must be an elongation of their body. the streamlined aesthetics of the Elektra easily lend itself to being that elongation. The minimalistic look of the Elektra – no side seams, minimal back binding and no drawstring – elevates the overall aesthetic of the shoe."
Bianca Bulle, Miami City Ballet dancer and Elektra Specialist
"My favorite detail would have to be their interchangeable shanks. There are so many options that you can match your individual arch of your foot to accentuate your foot line. So when you very first try on the shoe, you know how that shoe is going to feel forever, and you can get that fit perfect."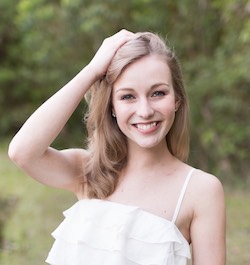 Summer Douglas, marketing associate and Elektra Specialist
"I particularly love the 'pre-broken in' box and the ring within the box. The ring is made out of a foot enveloping foam that really allows dancers' feet to be protected from potential injuries. The box and the foam maintain their integrity and protect the foot versus a broken-in traditional pointe shoe that offers little to no support once it's broken in."
Michelle Merryman, Elektra Specialist
"The part of the shoe that excites me the most is the striated housing system that behaves like a spine. It gives incredible support while allowing the dancer to completely roll through from the first time it is worn."
Natalya Jewelewicz, project manager and Elektra Specialist
"Elektra is offering a revolutionary approach to dancing in pointe shoes. It is not only comfortable but creates a sleek line on the foot. It is so rewarding and exciting to see young dancers all over the country happy about their feet, and getting excited about really working through their feet."
Why are you looking forward to the Elektra fitting parties?
Merryman
"I am excited to share the knowledge that I have gained through working with the shoe for the last few months. I also love seeing a dancer's excitement when they realize that they have found their 'glass slipper'. I look forward to seeing retailers Like Sandy's in Dallas, Footsteps in Cleveland, Só Dança Retailer Event in Fort Lauderdale, Dance Bag Inc. in St. Louis, and Carmels in New Orleans, within the next few weeks."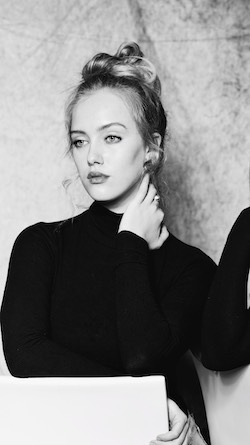 Jewelewicz
"I love meeting retailers and young dancers at each of the trainings and Elektra fittings. I am currently on an Elektra on the Road event. I have been to The Sock Basket in South Carolina, Dance Max in Georgia, Tutu Cute in Georgia, and Bou Cou in Alabama."
Douglas
"Elektra events are so fun! It's a great way for the dance community to come together and focus solely on Elektra. Next month, I will be in New Jersey, at My Dance Bag's big two-day event."
McCall
"I am really looking forward to the upcoming Elektra events at Dancewear on Broad in Philadelphia, Motions Dance and Fitness Shoppe in Drexell Hill, Attitude Dance and Activewear in Norwalk, and Dancingly Yours in Plainville. The only way to really explain this shoe is to have dancers physically put the shoe on. Word of mouth is great, but being able to personally and professionally fit dancers in this shoe is hands down the best way to ensure each dancer gets to take full advantage of the innovative design of the Elektra."
What unique qualities do you think you bring to the table when it comes to educating the dance public about the field and the Elektra pointe shoe?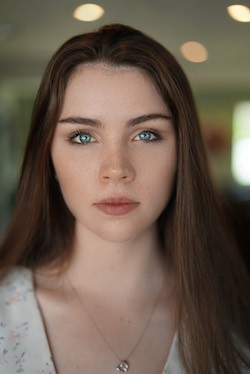 Rowland
"I have been in the professional dance world for awhile now, and I know the needs of the market. I aid my coworkers in their pointe shoe fittings while helping those dancers I teach. Due to the fact that I have been working with Só Dança for over two years, I have been involved in nearly all of the prototype phases of the Elektra. Having this knowledge and appreciation of the shoe has proven and will continue to prove helpful when I teach people how to fit."
Douglas
"I am excited to bring my medical knowledge and dance background to the table when it comes to all things dance and Elektra. I have been doing fittings where I can identify whether a dancer has had an injury or is recovering from one. The anatomy and physiology of a dancer is so complex and prone to injuries, and I think this shoe will decrease the number of injuries dancers experience throughout their career. From a medical perspective, this shoe is a much safer alternative to traditional pointe shoes because it will continue to support a dancer's foot even after wear and tear, reducing the risk of injuries."
Bulle
"Being a current dancer myself helps a lot to explain the ins and outs of the shoe. I'm able to know exactly what a young dancer is feeling if something feels odd and provide different solutions to fix it. The Elektra is such a step above in the pointe shoe world with how advanced its technology is, so it's important we're able to firsthand explain all those ins and outs of the shoe and how it works to the retailers and the dancers trying on the shoes for the first time."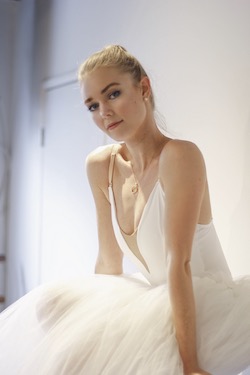 Merryman
"As a retailer, I have a deep understanding of what these other retailers are going through on a day-to-day basis. Running a successful small business is an incredible feat, and the retailers that I am visiting are staples in their dance community. Many of the retailers are considered the 'destination' store for pointe shoe fittings in their area and have great respect from the studios that rely on them. A retailer is an integral part of a dancer's journey, especially when it comes to helping a dancer find the right shoe that will help boost their dance career. A pointe shoe is the most important tool that a ballet dancer uses, and the dance retailer that offers a good variety, with a knowledgeable fitter, is highly sought-after by dancers. The retailers that I am visiting are already great pointe shoe destination stores. I feel honored that I am able to visit many of these retailers, and help them learn more about the Elektra."
McCall
"I specialize in teaching dancers around eight to 15 years old technique, pre-pointe, pointe and contemporary classes. I know how intimidating a pointe shoe can be, let alone one with 40 different shank options! But during every fitting, I try to give a mini pointe lesson, making sure the dancer is using proper technique and addressing any anatomical deviations that may affect the fit of the shoe. I know firsthand how liberating a good shoe can be, and I just want to facilitate that feeling for other dancers!"
Jewelewicz
"I am studying CAD design and have developed two of my own dance training products. Through the development and marketing plans for these products, I have learned how to approach a market much larger than just ballet dancers and how to deal to a myriad of customers. It is great to work with a team so confident and excited about bringing this product to market, and I am so grateful to be a part of such a dynamic, inspirational and unique group."
For more information on Só Dança and the Elektra pointe shoe, visit www.sodanca.com.
By Laura Di Orio of Dance Informa.