Dance continues to gain popularity thanks to shows like World of Dance and Dancing with the Stars, and as more and more people embrace dance as an expressive outlet, we are seeing more programs designed with physical or emotional needs in mind. It is not uncommon to see the word "therapy", but in most cases, it is used to generally describe wellness or a sense of feeling better. It is important to point out that "dance therapy" is not a phrase but an actual profession. Both therapeutic dance and dance therapy are beneficial, needed and, in many cases, necessary. So what are the differences, and how do they both create meaningful engagement and enhance quality of life for participants?
#1. Instruction vs. Facilitation
An instructor is a person who teaches something, while a facilitator is a person who leads a discussion or process. Therapeutic dance, often taught by an artist, teacher or therapist is more commonly referred to as instruction, whereas dance therapy, led by a master's level certified dance therapist, typically involves facilitation. More often than not, therapeutic dance is teaching movement or dance steps, while dance therapy is using movement to process emotional or behavioral health. While both may assist in development of self-esteem, confidence and awareness, the process by which that occurs can be vastly different. While therapeutic dance focuses on movement goals, dance therapy typically focuses on psychosocial goals or behavioral intervention.
#2. Recreation vs. Psychotherapy
Recreational activities are those done for enjoyment. Most therapeutic dance is done for leisure or pleasure, even if it is providing a mental health or behavioral component. Dance therapy, on the other hand, is a form of psychotherapy that relies on the relationship between client and therapist. While it can be enjoyable, therapy is not always a joyful experience. Depending on the reasons why an individual is engaging in therapy, clients are free to express a range of emotions, including, but not limited to, anger, sadness or fear. Overall, movement is used to express and validate these emotions as they emerge in the therapeutic relationship.
#3. Product vs. Process
While therapeutic dance is not just about a product, it is more common to see dance skills or techniques taught. Certain movements may be used to enhance balance, coordination or to improve neural activity. In dance therapy, the focus is on the process or, more specifically, verbally processing, when possible, and finding symbolism through movement as it emerges in each session. Therapeutic dance will more commonly result in a performance or demonstration of achievement, whereas dance therapy may continue until a client is no longer appropriate or reasons for entering therapy have been resolved. Performances may be appropriate for a dance therapy client if it is part of the treatment plan or a goal in the therapy.
#4. Dance Style vs. Theoretical Framework
Therapeutic dance, whether it is for individuals living with Autism or diagnosed with Parkinson's disease, often focuses on a specific dance style or form. Dance therapy, which may include certain dance forms, is guided by the therapist's theoretical framework such as Cognitive-Behavioral, Person-Centered or Psychoanalytic theories. The movement, more often than not, is coming from the client, and the therapist is mirroring or joining the client in his/her movement. A dance therapist, while experienced in movement and dance, may not have formal dance education training and therefore cannot be expected to "teach" skills or techniques as an instructor may in a therapeutic dance class.
#5. Public vs. Private
While both therapeutic dance and dance therapy can have components confidential in nature, confidentiality is not a required aspect of therapeutic dance. Dance therapy, however, is confidential in nature and is bound by ethical codes in order to protect client information. When entering into dance therapy, clients are often expected to fill out paperwork outlining confidentiality and treatment practices.
Why does this matter for dance schools?
As a dance instructor, studio owner or artistic director, therapeutic dance may be a wonderful addition to your school or academy. It is a way to provide inclusive programming and meet the needs of underserved populations who we know can benefit from the expressive and social aspects of dance. It is imperative that the individual instructing the class has experience with the population being served as that will greatly impact the results.
As a dance instructor, studio owner or artistic director, if you notice that a student or company member is dealing with a mental health issue that is impacting his/her ability to learn, perform or even enjoy dance, you may want to refer the individual to a dance/movement therapist. Dance therapy can be a wonderful option and shows that you are invested in your student's mental health.
Please note that there is a lot of overlap between therapeutic dance and dance therapy. The above differences are merely a starting point for how the two may differ and are not meant to serve as rules or regulations for either. Dance therapy, although commonly used to describe therapeutic dance, is actually a profession and quite different from dance used as therapy. It is not more important than or more legitimate by any means. It is merely different, and it is necessary for people to be educated on various services that can enhance quality of life and improve functioning.
For more information on dance/movement therapy, check out the American Dance Therapy Association.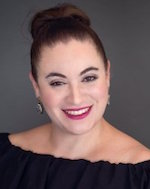 By Erica Hornthal, LCPC, BC-DMT, Dance/Movement Therapist, Chicago Dance Therapy.
Erica Hornthal is a licensed professional clinical counselor and board certified dance/movement therapist based in Chicago, IL. She received her MA in Dance/Movement Therapy and Counseling from Columbia College Chicago and her BS in Psychology from the University of Illinois Champaign-Urbana. Erica is the founder and CEO of Chicago Dance Therapy, the premier dance therapy and counseling practice in Chicago, IL. As a body-centered psychotherapist, Erica assists clients of all ages and abilities in harnessing the power of the mind-body connection to create greater awareness and understanding of emotional and mental health. For more, visit www.chicagodancetherapy.com.