Growing, maintaining and curling lashes – plus mascara myths and the truth about false lashes!
By Christine Dion of Mode Dion.
Nothing is more of an eye-opener than having long, thick, curled lashes. Beautiful lashes are a sign of health and youth. Here's a few tips to help you achieve lash beauty and longevity.
Open your eyes to good health.
Lashes are hair and for shiny, strong hair, whether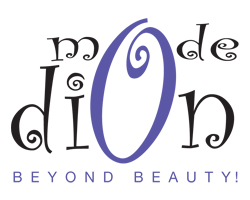 from the top of your head or the tips of your eye lids, both require good health and vitamins. Studies have shown Vitamin B, especially with Biotin, can help not only increase hair growth and strength but is also good for finger nails. The best way to get more Biotin is in your diet. Boost Biotin by eating foods rich in it, like cauliflower, salmon, bananas, carrots, egg yolks, sardines, legumes and mushrooms.
Curling lashes opens the eyes and makes lashes look longer. Position an eyelash curler as close to the roots of your lashes as possible without pinching your skin. Clamp down gently, and hold in place for a few seconds. Move the curler a little farther out, and very lightly press again. Repeat once or twice more, each time moving the curler up the lash. If your lashes are thin, brush on a coat of primer. Avoid curling daily as this can stress lashes and NEVER curl with mascara on!
All mascara is not created equal. Hypoallergenic mascara is for sensitive eyes; this is especially helpful for contact wearers. Any mascara that can be irritating can also cause lashes to fall out. Waterproof mascara should be used just for the beach or pool, not for every day as this formula can be drying and difficult to remove, causing stress to the lashes. Avoid waterproof formulas if perspiring, like when performing on stage or competing in outdoor sports. Skin oils increase when perspiring and will cause the mascara to breakdown and run. On Lengthening and volumizing formulas: Mascara varies in both formulas and applicators. It can help to have both available to layer the formulas for longer and thicker lashes.
Apply mascara from the roots up, gently sweeping side to side until you reach the ends. The roots are important, so spend time to distribute evenly.
Brush up with a lash brush (old cleaned mascara wand works great), or comb to the ends of the lashes to create a more feathery look.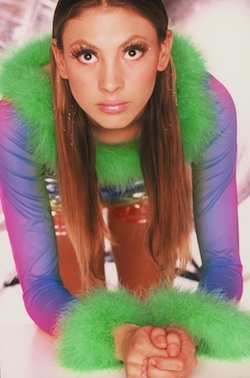 Lash serums and primers: Lash serums are designed to treat lashes, providing healthy vitamins and protective ingredients. Primers are used to make lashes larger and are applied as the first layer on your lashes before mascara.
Keep mascara fresh by avoiding pumping the applicator back and forth in the tube. This introduces air into the chamber and can cause the mascara to dry out prematurely. Instead, roll the wand inside gently and tap the tip on tissue to avoid clumps. Mascara should be discarded after three to four months of use. As it begins to dry out, you will notice more flakes and chances for eye infections as the bacteria begins to build up.
Trick for thicker lashes: Use a black, dark brown, navy or black plum pencil, liquid or cake wet/dry liner in between the lashes and along the lash roots of the upper lashes to increase the illusion of thicker lashes at the base line.
Remove mascara properly. Remove eye makeup before washing your face. Eye makeup removers are very helpful, with non-oily formulas being the easiest to use on a cotton square swiping in downward strokes. For a more natural remover, try Almond Oil, a favorite among spa professionals. Eye makeup or facial makeup remover wipes work well too. Avoid Vaseline and Baby Oil as these leave a film not only on your skin but your eyes, causing infections and eye problems. Never sleep in mascara as this can cause eye irritation and dry out lashes. Brushing lashes with a little Olive Oil before bed has proven to help lashes grow thicker. Be careful not to get any in your eyes and apply a little to your eye brows too if needed.
The truth on false lashes: Natural looking false lashes are feathery and have more spaces between them. Cut little pieces and glue just at the outer eye corner to lift and open eyes.
The size: False lashes vary in size from short (just enough to bring out your eyes) to long for deluxe drama. Individual lashes are little lash clusters glued on just where you feel a bit more lash is needed. These can be harder to use than a strip and require a tweezer to place them. For stage, try thicker strip lashes. Consider the best size for your performance style.
The cut: For a natural look, cut false lashes down to size by snipping the longer outer lashes. Be sure to cut allowing the inner lash to fall just beyond the inner side of your pupil, leaving the inner 1/8 of the lid lash free. This prevents a cross eyed look from a distance and a more natural appearance.
The stick: Use clear lash glue (it comes in black or clear). The clear comes out white, but dries clear so that even if you make a mistake it won't ruin your make-up. Squeeze a small drop of glue into the false lash container and put the eye lash glue lid back on right away to prevent the glue from drying out. Using the lid tip dip into the glue and line the base of the lash with a very thin application of glue. Now count to five to allow the glue to dry a bit and become tacky. Apply false lash at the base of your lid where lash roots are. Start at outer corner. Glue on lash just at the outer edge of eye corner. Open eyes and check position. If lash looks right (not too far in or out) you are ready to secure across lash root line. Hold tips of the false lash and press in as you go across. Glue will stick to your fingertips, so use the end of a make-up brush or tweezer to push into lash root line. For individual lashes, place one cluster at a time, starting at the outer corner. Use tweezers to hold onto the lashes and help with placement. Apply one coat of mascara lightly starting at base of real lashes and blending into false lashes.
Tip: Apply false lashes after eye shadow and liner. The false lashes can block your view, making it harder to see your application and make-up can collect in them.
Remove gently to avoid pulling out lashes by wetting a Q-Tip with eye makeup remover and gently gliding it along the lash root base to loosen the glue. Then gently, with downward strokes, slide off the lashes. Wash lashes draped over your pinky to keep the curl with liquid soap and gently brush the soap (use clean old mascara wand) or work the soap into the lash hairs to remove all glue and mascara traces. Then dry shaping nicely on a tissue. Remember – how lashes dry is the shape they will keep.
This helpful tutorial will show you how to get a perfect false lash application:
Extensions. In the last year, eyelash extensions have become popular. Rather than applying false lashes yourself (which you're generally only wearing for a day), you can go to a salon to get individual lashes glued in place between your natural lashes. You can even custom pick the length of your lashes. The process can take a couple of hours, but can provide you with a few weeks of beautiful, eye-batting lashes. (Salons recommend you come in for touch ups every two to three weeks—those take about 30 minutes).
For more information and high performance products including false lashes, go to modedion.com and click Shopping. Mention "Dance Informa" at checkout when shopping and get 20% off your next Mode Dion Cosmetics order! Follow Mode Dion Cosmetics & Training on Facebook for more helpful tips and specials.