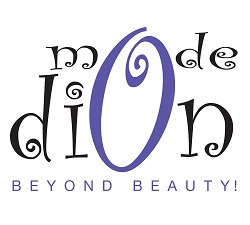 Celebrities, and those in the public eye, spend millions every year on guidance to create the right image and skills to influence others. Making the right presentation and behaving with good manners can take you far, but a true rising star has one additional special quality that sets them apart from the crowd: charisma! The "IT" factor. This quality inspires others, creates excitement, gets you sought after and can ease your rise to success. Charisma is essential for anyone in the public eye. These tips will help you increase your charisma, with the added benefit of more confidence and popularity.
What is Charisma?
Charisma is a Greek word meaning "gift of grace". Most charismatic people seem to have a special charm, a unique style and attitude that attracts a wide variety of people. When you first meet a person, you know if they have it or if they don't. It's that simple. People with a lot of charisma are popular and get attention. For some, it seems as though they are born with it; others work all their life for it. Being a person in the public eye is not for everyone. If you have chosen a career in the entertainment industry, whether as a performer or educator, you might find these certain qualities to be what is expected of you.
When you take the time to learn the skills of being charismatic, soon you'll be surprised how quickly new opportunities arise and doors open for your success. You will discover more confidence and a newfound "edge" over the competition. As you know, competition is in all areas of life, and without it we would never know challenge and the thrilling feeling of achievement. Life is a grand stage, and how you express yourself in life is your shining performance. So why not do it with a little charisma?!
How to Be Charismatic
Developing the following traits has been proven to increase your charisma. Be creative and adapt these ideas to your life. Remember, this is your show!
Keep a good conscience. Your conscience is the key to leading a life of quality. It is the first and most important quality on this list. Your conscience cannot be separated from anything you do. When you make a judgment that goes against your conscience, you are going against yourself. You will feel it in your gut or your heart, and your intuition will tell you when it doesn't feel right. Listen to your body and feel how you respond to different situations and choices. Follow your conscience and you will be admired! Since charisma is about confidence, inner radiance and strength, nothing can reduce that faster than guilt, shame or a heavy conscience. True happiness and success can only come from acting in good conscience. There are a few with charisma that do not follow these laws. They are the pretenders who charm for a short period of time before they are revealed and fall from grace, or worse, lead a very lonely life never knowing true friends. Be true to yourself and others.
Be warm and show you care about others. Listen to others, give them eye contact, appreciate others, reach out. Put a hand on the shoulder of a friend who's sad, give a hug to someone who's struggling. Show gratitude. Send thank you cards, a thoughtful text or email to a friend to show you appreciate them. Bring flowers or a little something you know your friend would like. Nothing expensive, just thoughtful. People will reward you with invitations, kind words and lasting friendship.
Be independent and don't follow the crowd. Love and admire another person, but do not live for that person or in their shadow. Live for yourself.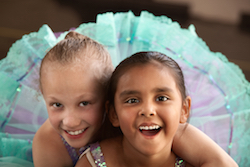 Be mysterious. Unpredictable, mysterious people have a fascination all their own. People love mystery. A charismatic person will not bore you with apologies and then blame or over explain something. No one really cares why you don't look your best, why you're late, didn't finish a project, and any other excuse or explanation. Unless it's a great story that ends upbeat, keep a bit of mystery about you; others will always imagine something more exciting. This makes you interesting! The less you explain something, the more mystery you hold.
Become original. People who are charismatic have their own style, their own trademark. Choose your most attractive and appealing item in your wardrobe. What is your favorite color to wear? Do you have a piece of jewelry that you love and is unique, or something from a certain era or ethnic background? Do you have a certain fragrance you love that can be your signature scent? Use it to express yourself. Surround yourself with things that are you, as this is your own original style.
Have courage. There's the saying: "Talent is not rare; what's rare is the courage to see your talent through." Face up to self-doubt, bad fortune, mistakes, losses, and rise above with courage and hope. The more charismatic you are, the more criticism (envy) and judgments (jealousy) you might face. Be proud, hold your head high rather than hide to feel safe. Be an inspiration to others and be someone to admire. You are a star…so shine!
Have Passion. Get enthusiastic and passionate about something. Do you love dance, music, theater, helping children, animals, sports, art or the environment? Passion for one thing usually carries over into all areas of life. Get involved! Share your passions with others. People will feel inspired when they're around you.
Be nice to those who serve or help you. Be giving of yourself. Listen to and be kind to those you meet who are less popular or less fortunate. A gracious person is respected and admired. Be bigger rather than think you are better. Do this and a warm glow will surround you.
Have zest for life! When you dance, feel the rhythm. Savor beautiful scents, walk barefoot in the grass, massage your skin care lotion on instead of rushing it on, relish the taste of your favorite foods, laugh out with enthusiasm from your heart. A zest for life makes you more attractive. There may be some who would criticize you, or tease, but they are afraid to truly embrace life and are jealous you can. When you know who you are and feel wonderful expressing yourself, you will not be alone very long.
Be authentic. When you meet people, smile and look them in the eyes. Laugh from your gut. Compliment others and mean it.
Charisma and Popularity
Charisma will help you become more popular, but what you do with that popularity is up to you. Charisma puts you in the public eye, but popularity is a responsibility that takes time, energy and practice. Try to reach out in life for success. Practice every time you go out and in every social situation to develop your skills. Be fully aware of the impact you make and the emotions you bring out in others.
Qualities of a Popular Person
Popular people behave in a way that makes others feel good and want to be around them. Here are some ideas and reminders that have proven to make others more popular.
Be a listener. Ever hear the saying, "You were given two ears and one mouth so you can listen more and speak less"? Everyone has a little knowledge that can benefit you. Show signs of listening. Lean forward toward the person speaking, avoid distractions, nod your head, and show signs of hearing. Keep your response until the person has completely finished. Ask a lot of questions; people love to talk about themselves. "How's the family?" "How's that project coming along?"

Share experiences and knowledge with others. Be informed and easy to talk with. Have jokes. Be sure to share only fun, interesting information that could never come back to haunt you or harm you in any way.
Speak clearly, calmly and pleasantly. Low-pitched voices tend to be more respected than high-pitched voices. Too loud is too much!
Practice a nice voice. Record yourself reading out loud. When you review it, you will become aware of where you need to improve or practice. Does your voice sound confident?
Set goals and make plans for your life. People like others who are motivated. Start a journal, and keep goals, accomplishments and other positive information in it! Knowing your achievements creates confidence and increases attraction.
Be alive and enthusiastic. Be sparkling and energetic even if you are tired. You can recycle energy with a positive attitude.
Be in control of your emotions. If you feel like exploding, count to 10 and take things in stride.
SMILE. It is your greatest asset.
Express yourself. Don't be inhibited; show your talents.
Say "Thank you" or "I'm sorry" if needed. Be the bigger person.
Add variety to your life. Don't get in a rut. Break your routine. Explore.
Show you care. Stop worrying about yourself and spend time getting to know others.
Make others feel important. Compliment sincerely and with words of encouragement. You can find something special and beautiful in everyone.
By Christine Dion of Mode Dion.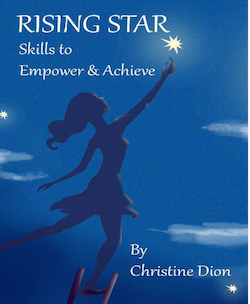 Introducing Christine Dion's latest book: RISING STAR Skills to Empower & Achieve.
A must for any new performer who finds themselves in the public eye both on stage and in life. Topics include: creating positive influence with personal style, power posture, reading body language and skills to communicate with poise. How to increase charisma, popularity, unlock potential with the right attitude and inner strength to excel. Skills in dealing with difficult people, challenges and developing maturity. Etiquette and manners for social media, phone, at the studio, on the stage, in the theater, hotels, fine dining and formal events. Tools to work in the industry from pictures, posing, resume, audition tips and more! Get your copy here.

Christine Dion is an internationally recognized image and beauty expert. ELITE Modeling Agency #1 world wide (new model development) image & portfolio building, photo posing and runway direction, Director of John Casablanca's Modeling School L.A. and Owner/Director MODE DION Image & Self Development Center. Additionally she is a professional makeup artist for commercial, television, fashion photography and runway, a national beauty columnist for leading industry magazines, a published author of "High Performance Beauty" book (Princeton Press) and "RISING STAR Skills to Empower & Achieve." Christine created Mode Dion Cosmetics for the special needs of performers. She currently speaks across the country designing production stage looks and educating new performers on Beauty, Professional Makeup and Public Image. Learn more at www.modedion.com.