Dance Informa has recently partnered with respected performing arts education company Broadway Connection to bring Broadway-related articles to readers. This partnership will shine a light into the exhilarating, highly competitive and vivacious world of Broadway through monthly columns written by and/or focused on the expertise of Broadway Connection's celebrated faculty.
"We are so excited about this new partnership with Broadway Connection," enthuses Dance Informa Managing Editor Deborah Searle. "We believe it will help our readers really connect with the Broadway world and give them valuable insights they might not be able to find elsewhere. Through this partnership, readers will be able to go behind the scenes with the stars of today's most popular shows and receive invaluable advice and inspiration."
Each edition of Dance Informa's free, monthly, fully-digital U.S. publication will feature the stars of Broadway Connection sharing fresh insight and sound counsel with readers trying to make it on Broadway. The columns will also allow readers to hear from the artists behind some of the biggest shows.
"Broadway Connection is thrilled to collaborate with Dance Informa for a new investigative column exploring the exciting lives, necessary techniques and successful survival methods required to expand the dancer's life beyond competition into professional careers as artists," says Jennifer Jancuska, the Director of Broadway Connection. "The collaboration pledges to be honest, informative and receptive to feedback and questions from readers."
As the first example of this promising partnership, Dance Informa published an article in its July edition focusing on "Getting the Next Gig on Broadway." It interviewed four Broadway Connection faculty members, who are all active Broadway performers, on how to best land the next gig by "keeping a constant habit of auditioning and networking with casting directors and choreographers." It spotlighted Leah Hofmann, a performer who recently made the jump from the Broadway production of War Horse to a production of Big Fish in Chicago; So You Think You Can Dance alumnus Thayne Jasperson, a dancer who moved from Newsies to the new Broadway production of Matilda; Stephen Carrasco, a musical theatre star who is currently with Broadway's beloved Kinky Boots; and Billy Elliot star Ian Liberto, now of Broadway's Evita.
As just a taste of what is to come, this article highlights the irreplaceable insights that dancers can receive from current professionals. As Jancuska says, "Cheers to discovering and learning together what it takes to nurture, train and become the artists we dream of becoming all our lives!"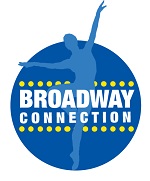 Broadway Connection is a performing arts education company that brings Broadway to performing arts students at studios, schools and universities worldwide. Without the cost of travel and lodging, schools now have the opportunity to have the current stars of Broadway teach in their home space. Broadway Connection teachers are traveling to a city near you with every Broadway touring production. During Broadway Connection Master Classes and Workshops, students learn to stand out in front of directors, choreographers and professors when auditioning for top universities or the Broadway role of their dreams. Each class ends with a Broadway Connection Q&A where students and parents ask questions and receive detailed advice on education, auditions, Broadway shows and more. Whether polishing dance technique or perfecting triple-threat skills, students leave their Broadway Connection experience inspired, energized and focused to continue training hard and reach new heights! For more information, visit www.BroadwayConnection.net.
Photo (top): Aaron J. Albano (L) and Jess LeProtto (R) with the cast of NEWSIES on Broadway.  Photo by Deen van Meer.