By Tara Sheena in collaboration with Jennifer Jancuska.
Brought to you by Broadway Connection.
The process of auditioning is nerve-wracking for many dancers. The uncertainty of what casting directors are looking for, the long days and the high stress environment can prevent even the most seasoned performers from nailing the part. It's no secret the audition process can be exhausting, time consuming and expensive for many dancers, so it is hard to imagine why many keep it up even while they are cast in touring or Broadway shows. Dance Informa spoke to four professionals who have successfully made the transition from one show to another by keeping a constant habit of auditioning and networking with casting directors and choreographers. Here is how they got their next gig…
Leah Hofmann recently made the jump from the Broadway production of War Horse to a production of Big Fish in Chicago, which is set to premiere on Broadway this fall. Though she admits this particular transition proved easier since she had booked Big Fish while still performing in War Horse, Hoffman acknowledges that a transition that seamless is very rare for most performers. She admits, "I wouldn't be where I am today if I didn't keep auditioning."
Rather than think of auditions as a gamble, Hofmann sees them as a chance to refresh relationships she has with choreographers and directors, as you never know when they will be looking for new performers. Continuing to audition when she doesn't necessarily need the job also helps her prepare for when she does. "Why wait to audition until you absolutely need a job?" she asks. "In fact, auditioning when you don't need a job alleviates a lot of stress and makes the experience more enjoyable."
Many young dancers know Thayne Jasperson as a Season 4 Top 20 contestant on So You Think You Can Dance, but since his stint on the show (which he admits was one of his most difficult auditions) he has successfully navigated roles on the Great White Way. He recently moved from Newsies to the new Broadway production of Matilda, a switch he felt was needed in order for him to try something completely new in his career. "Every experience has something to teach us if we allow ourselves the opportunity," Jasperson notes.
Jasperson, like the other performers, feels auditioning is a skill that must be practiced just like any other. For that, he recommends hard work and avoiding a "diva" attitude. "This business consistently evolves and to make it you must remain positive," he says. This means remaining humble and having the "desire to continually grow."
Stephen Carassco, currently of Broadway's beloved Kinky Boots, finds that the time in between gigs allows him to explore other interests. After the closing of Broadway's Ghost in August 2012, Carassco enrolled in film and television classes and honed his skills by taking as many dance classes with master choreographers as he could. Furthermore, he never missed an audition. "I had just finished my third Broadway show, but I was back at the [Equity Chorus Calls] like everybody else. No job was too good for me."
Carassco's persistence has worked in his favor, but he makes a point to say that time for a break in between gigs can be a positive thing. The transition time out of a show and into a new one can be just as valuable as the lessons learned in the show itself. Carassco says, "Even though I may feel like I'm back at square one when one job ends, if I believe in myself and work hard enough, the next gig is right around the corner."
"Relationships are key" according to Ian Liberto of Broadway's Evita. Liberto realized this firsthand when he was called to replace a performer on medical leave for a recent tour of Billy Elliot. If he had not been consistently auditioning and making connections with casting directors and choreographers, that call would have never come.
"Getting gigs in this business is not formulaic, it's just as much, if not more, about who you know than how talented you are," he says.
Making positive impressions on casting directors also led him to his upcoming role as dance captain for a tour of Evita this fall. Liberto was not able to audition in person but was permitted to submit a video, something that would have never happened if he had not established good relationships with his potential employers. Whether it's fellow performers with whom to collaborate or directors of major Broadway shows, Liberto believes the best way to go about getting the next gig is getting to know others. "And, how do you get to know people?" he says, "Audition!"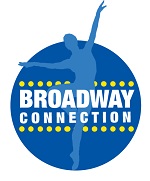 About Broadway Connection
Broadway Connection brings Broadway to performing arts students at studios, schools and universities worldwide. Without the cost of travel and lodging, schools now have the opportunity to have the current stars of Broadway teach in their home space. Broadway Connection teachers are traveling to a city near you with every Broadway touring production. During Broadway Connection Master Classes & Workshops, students learn to stand out in front of directors, choreographers and professors when auditioning for top universities or the Broadway role of their dreams. Each class ends with a Broadway Connection Q & A where students and parents ask questions and receive detailed advice on education, auditions, Broadway shows and more. Whether polishing dance technique or perfecting triple threat skills, students leave their Broadway Connection experience inspired, energized and focused to continue training hard and reach new heights! www.BroadwayConnection.net
Photo (top): Kara Lindsay and the cast of Newsies.  Photo by Deen van Meer
Artists' headshots provided by Broadway Connection.