Ballet on the Beach, a dance festival on Assateague Island in Berlin, MD, will host its inaugural season of dance this September 23, at 5pm (with a rain date of September 24).
The festival, founded and directed by Vanessa Salgado, is a free outdoor professional dance performance that will act as a conduit to connect the community, environment and performing arts in one. Cosponsored by Assateague State Park, the Ballet on the Beach Dance Festival will take place outdoors along the Atlantic Ocean, and attendees are invited to bring beach chairs or towels to enjoy the professional dance artists performing in a natural shoreline setting.
In addition to professional performances, other festival activities include environmental talks, a community dance class, art activities for children and a post-performance Q&A.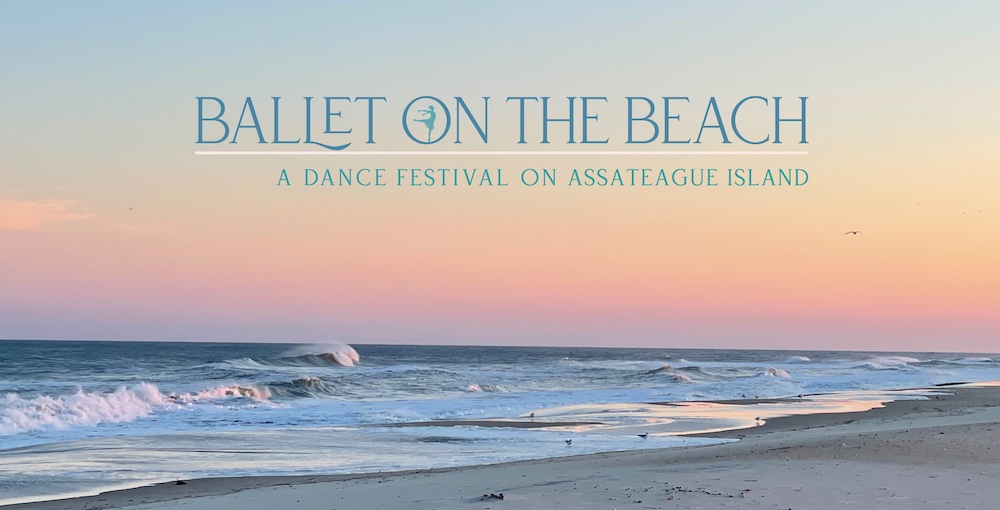 The inaugural season of the Ballet on the Beach Dance Festival includes performances by New York City-based Continuum Contemporary Ballet, featuring the choreography of Directing Artist Donna Salgado; works by festival guest choreographer Eric Trope featuring guest dancers; an appearance by Georgina Pazcoguin, otherwise known as "The Rogue Ballerina" and a former soloist of New York City Ballet; as well as performances by artists of The Washington Ballet, Ballet Theatre of Maryland and the Eastern Shore Ballet Theatre.
Audience members will also learn about the history of the island, volunteer opportunities and the famous wild ponies in an environmental talk from Meghan Rhode, assistant park manager of Assateague State Park, as well as an eco talk about the coastal bays watershed from Greg Atkin, the community engagement specialist of the Maryland Coastal Bays Program.
The inaugural season of the Ballet on the Beach Dance Festival is being offered to the community at no cost and is cosponsored by Assateague State Park and Maryland Park Service, with additional support from the Community Foundation of the Eastern Shore, Friends of Assateague State Park and the Eastern Shore Ballet Theatre, Inc.
OCMD Hotels is the Official Hotel Sponsor of the festival. Attendees can plan their trip and receive a special festival rate by visiting www.balletonthebeach.org/ocmdhotels.
To learn more about the Ballet on the Beach Dance Festival, head to www.balletonthebeach.org. You can also follow the festival on Instagram: @balletonthebeach. To make a donation to support the inaugural season, visit www.balletonthebeach.org/support.