Dance Informa spoke with Hugo Brument, ensemble member of On Your Feet! – La historia de Emilio y Gloria Estefan ¡en español!
After two years on Broadway and two years touring the country, the multiple Tony nominee Broadway show, On Your Feet! – The story of Emilio and Gloria Estefan, is back at the GALA Hispanic Theater of Washington, D.C. This juke-box musical tells the story of world-famous singer Gloria Estefan, from escaping Cuba in the 1960, to her debut in an amateur music band leading to her international fame. The hits – "Conga", "Party Time", etc… are here to underline each crucial life moment of the star.
This Washington, D.C. production is fully translated in Spanish. The creative team and the Estefans' desire was to make this story accessible to all the Spanish-speaking communities of the country. Nonetheless, they are currently working on creating a national tour of that version.
The director, Luis Salgado, is proud to have cast for this production what he likes to call the "United Nations of musical theatre". As of matter of fact, the cast and crew all come from more than 10 different countries, including Cuba, Puerto Rico, Dominican Republic, Mexico, Argentina, Colombia, Peru, Chile, Venezuela and France.
"I feel very lucky to be part of this production," Brument says. "Although I'm the only cast member coming from a non-Spanish speaking country, I feel close to the community because I've always been surrounded by a 'Latin' crowd. Since I moved to New York, I've lived mostly in Spanish-speaking neighborhoods such as Washington Heights or Bushwick in Brooklyn. The fact that I spoke Spanish really helped me feel welcomed in those beautiful areas that were created in New York City. Even if my experience as a white immigrant from France was very different from the Fajardo/Estefan family escaping Cuba, as an actor, I can really relate to the feeling of missing home and fantasizing about a land that used to be mine."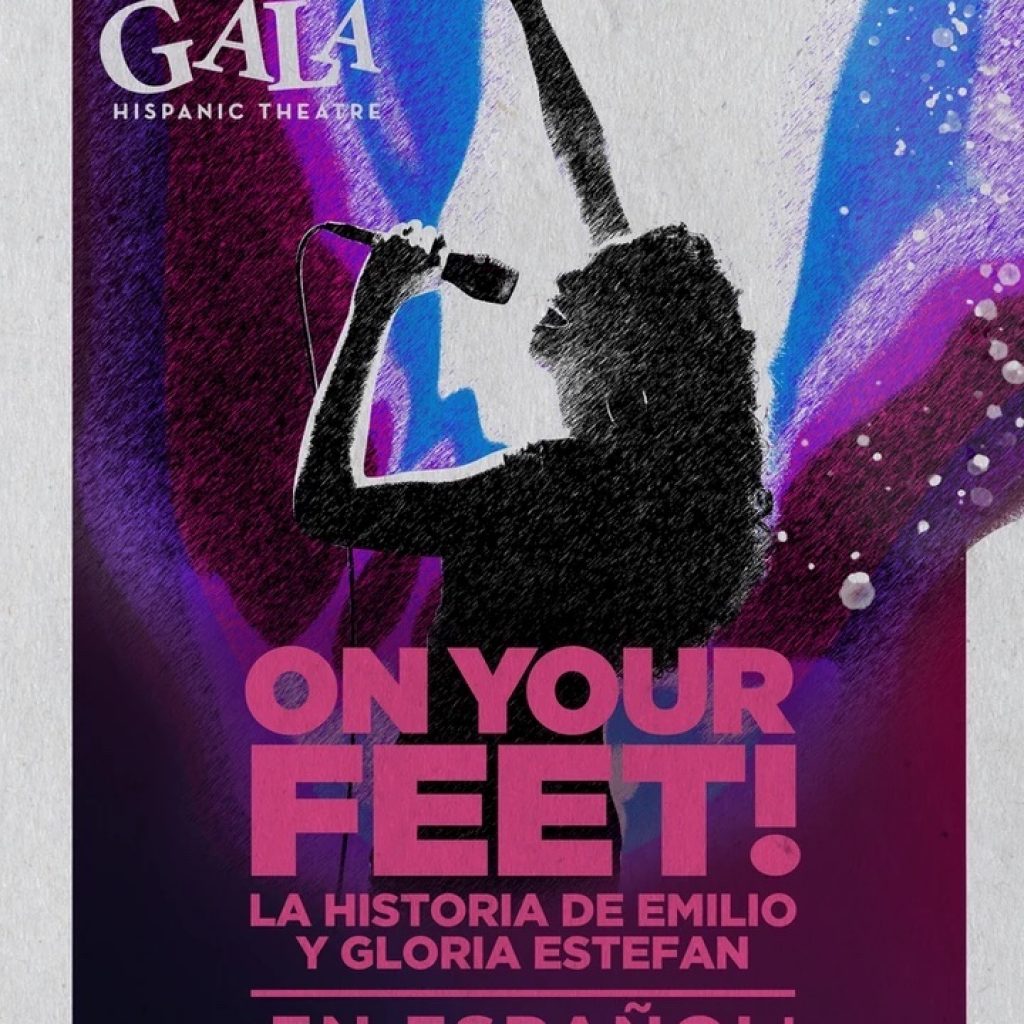 Brument adds, "On top of that, Gloria Estefan's hit, 'Conga', was played at every wedding or birthday I attended growing up, so what an honor to be able to perform it on stage!"
Luis Salgado's choreography, inspired by Sergio Trujillo who choreographed the show on Broadway, is an explosive mix of "Latin flow" and authentic salsa steps which illuminates the stage.
"What's different about this show is being able to find the authenticity of the movement through the feeling you get listening to that beautiful music," Brument reveals. "As an ensemble dancer, it is exciting for once to be focused on how the body responds to the music more than on shapes made to entertain."
Gloria and Emilio Estefan came to see the show on May 7, and absolutely loved it.
"Meeting Gloria Estefan was a magical dream come true!" Brument says. "We were able to speak a bit of French together, and she can really hold a conversation!"
The show runs until June 5, in Washington, D.C. For tickets, head to www.galatheatre.org/post/on-your-feet-en-español.