Atlanta-based dance shoe company, Pastry, announced it is 'stepping up' and joining in the fight with Steven Tyler's Janie's Fund to support girls and young women who have experienced the trauma of abuse and neglect.
With a shared focus on empowering girls and women to reach their full potential, the alliance will focus specifically on young women 17-22 years old, both in and out of the foster care system, to help develop the skills and resources needed to navigate their journey into adulthood.
"I couldn't be more excited that Pastry has aligned with Steven Tyler's Janie's Fund," said Vanessa Simmons, co-founder of Pastry. "Companies need to care, and I'm so very proud that Pastry is demonstrating, firsthand, that we care to help 'at-risk,' abused and neglected girls and young women in our partnership with Janie's Fund."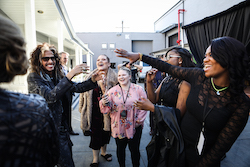 At the recent National Dance Coaches Association meeting in Nashville, Tennessee, Pastry announced this new "movement," relaunching its famed dance shoe styles and its commitment to Janie's Fund.
"Our motto is 'buy a pair, show you care,'" said Graydon McCrite, vice president with Pastry. "We are reaching out to high school, college and professional dance teams, dance studios and retailers to step up and help Pastry support Janie's Fund."
"The Pastry Movement" is the company's focus on helping empower women to move past trauma. Donating a percentage of proceeds to Janie's Fund, each pair of Pastry shoes sold will help young women being served through Youth Villages' LifeSet program.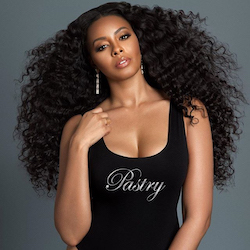 "Janie's Fund seeks to align our work with organizations that both share our values and are equally committed to empowering girls and women in today's society," said Richard Shaw, chief development officer for Janie's Fund and Youth Villages. "The last year has painfully reinforced the tremendous need for effective services, especially for young women (ages 17-22) who are being thrust into adulthood without the resources, support and care they deserve to thrive.
LifeSet serves as a bridge to hope, healing and opportunity that can put each young person, particularly those who experienced foster care, on a path to success.
"Together with organizations like Pastry, it is our goal to make the LifeSet program available to every young person in our country," Shaw added.
For more information about Pastry, visit www.lovepastry.com. To learn more about Janie's Fund, visit www.janiesfund.org. For more about LifeSet, head to www.youthvillages.org/services/lifeset.