Jacob's Pillow welcomes artists to its campus for residencies, new commissions and virtual premieres this winter and spring in an ongoing commitment to provide a home for dance and for dialogue. In what continues to be a challenging time for dancemakers to find ways to make and present work, the Pillow has deepened many of its preexisting relationships with artists as well as opened its doors for new ventures, resulting in a diverse and provocative array of artistic projects from January through June.
Following the devastating loss of the Doris Duke Theatre in November 2020, the organization continues residencies in the Perles Family Studio, the remaining winterized studio space on its campus. Amongst the success of a carefully executed fall season of COVID-19 compliant residencies, the organization continues to look ahead to a summer 2021 Festival, with planned on-site performances and activities including Professional Advancement Programs of The School at Jacob's Pillow and the newly-expanded Archives in Blake's Barn.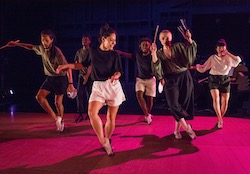 "Thanks to a major grant from The Andrew W. Mellon Foundation, we will be able to continue 'bubble' residencies in the Pillow Lab, giving direct support to artists who are able to resume dancing together safely," said Pamela Tatge, executive and artistic director. "Their support also ensures that we can continue the Inside the Pillow Lab docuseries, giving audiences in our region and around the world a window into what artists are creating during these turbulent times. At the same time, we continue providing virtual programs to stay engaged with communities in Berkshire county and artists and educators across the country. It's imperative that we continue to stay in conversation and gain insight and inspiration from this artform that connects us to ourselves and one another."
"Dance requires the creative interplay between bodies and space, something that has been impossible for dance artists over the past 10 months," notes Emil Kang, program director for arts and culture at The Andrew W. Mellon Foundation. "We are thrilled to support the return to artistic community through bubble residencies at Jacob's Pillow, allowing artists to resume their passion and purpose in the safety of a dance oasis."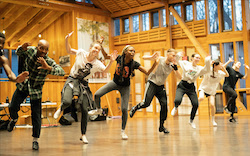 Highlights include residencies for six artists, including Ronald K. Brown/EVIDENCE, New York City Ballet Principal Taylor Stanley and INSPIRIT directed by Christal Brown; a focus on percussive dance and music with residencies for Dorrance Dance, flamenco and Latin dance artist Nelida Tirado and Afro-Brazilian influenced Music From The Sole; virtual commissions from Chrybaby Cozie, whose film Get the Lite will highlight the contemporary hip hop style Litefeet, and from Eiko (Otake), who will premiere a film created with Liz Sargent and Minos Papas in dialogue with the site of the Doris Duke Theatre; Dance for Social Justice™ workshops as part of an ongoing residency with Boston-based choreographer Mar Parrilla in Pittsfield, as well as virtual Jacob's Pillow-hosted Dance Education Laboratory (DEL) workshops on dance history and pedagogy; and virtual convenings of field leaders in a Dance and Social Change working group supported by the Ford Foundation.
Following a successful round of "bubble" residencies in the fall, and thanks to a leadership gift from The Andrew W. Mellon Foundation, Jacob's Pillow will host six additional resident artists and companies, with digital presentations by each as part of the Inside the Pillow Lab series. Artists and company members will quarantine and undergo rounds of COVID-19 testing prior to arrival, and will remain onsite with all food and supplies delivered for the duration of the residency period. Pillow staff will provide contactless support to the companies, with mask-wearing and social distancing required during any interaction. From late December 2020 through this June, the Pillow welcomes Dorrance Dance, Taylor Stanley, Nelida Tirado, INSPIRIT, Ronald K. Brown/EVIDENCE and Music From The Sole for Pillow Lab residencies. In addition to residencies on the Jacob's Pillow grounds, a residency at nearby MASS MoCA for choreographer Zoe Scofield will receive funding and support from the Pillow Lab program.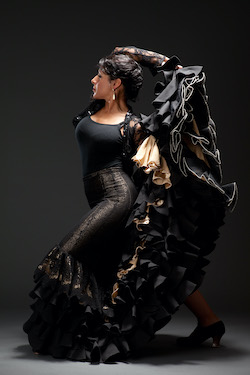 Jacob's Pillow continues its regional engagement by supporting an extended community residency with Boston-based choreographer Mar Parrilla in the city of Pittsfield. Parrilla's activities during her residency include virtual Dance for Social Justice™ workshops alongside Pittsfield Moves!, engaging local organizations and individuals in pursuing avenues for storytelling and community building through movement with a decolonizing and antiracist framework. Meanwhile, dance educators and teaching artists will participate virtually in Dance Education Laboratory (DEL) workshops that engage with the Pillow's extensive digital archive while exploring an embodied approach to teaching dance history. DEL is a nationally-renowned dance education program that has served the field for nearly three decades.
For viewers everywhere, three commissioned works will premiere online across digital platforms, each with a unique thematic and stylistic point of view. Harlem-based Chrybaby Cozie and Jacob's Pillow Associate Curator Ali Rosa-Salas present Get the Lite, a film co-directed by Rosa-Salas and Godfred Sedano that illuminates not only Cozie's practice and role as an originator of the hip hop dance form Litefeet but also its rich history and the importance of learning and respecting cultural foundations. Additional work will be created by Marjani Forté-Saunders and Everett Saunders as the collaborative duo 7NMS| E + M, known for award-winning textural, interdisciplinary performances. (This commission, originally slated for last fall, was rescheduled for the spring season.) And following the total loss of the Doris Duke Theatre in a November 2020 fire, site-based movement artist Eiko (widely known for her long-term project A Body In Places) and filmmaker Liz Sargent and Minos Papas will present a thoughtful, moving collaboration in response to the site of the theatre.
The Pillow also continues to share digital resources from its renowned archives, including monthly releases of newly curated playlists, interactive Themes and Essays written by leading dance scholars, and episodes of the PillowVoices podcast.
For more information, visit www.jacobspillow.org.