Bowen McCauley Dance Company (BMDC), an award-winning contemporary dance company with a legacy of community engagement, has announced that its 25th anniversary season will be its last, culminating with the retirement of Founding Artistic Director Lucy Bowen McCauley. Performances slated for the season will include four world premieres and reprises of classic BMDC works. These world premieres build on a repertoire of over 100 original dance works choreographed by McCauley in the company's 25-year history.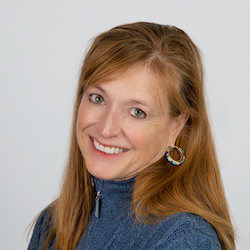 "As I reflect on the past 25 years, I am thankful for the opportunity to have collaborated with more than 100 professional company dancers; many talented guest artists; dozens of local, national, and international musicians; and more than 120 volunteer Board members," said McCauley. "I am also grateful to have shared my choreography on stages ranging from the Kennedy Center to China's Guangdong Dance Festival."
Although COVID-19 has brought unforeseen challenges for all arts organizations, the decision to retire is not related to the current pandemic. "Over the past few years, in consultation with our Board of Directors, we developed a strategic plan to bring the company to a close," McCauley revealed. "We want to celebrate our quarter century of accomplishments and then go out with a bang!"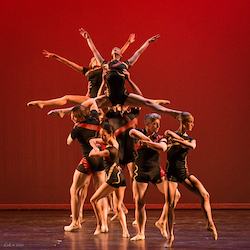 McCauley has earned 16 awards for her artistic excellence and community service, including James B. Hunter III Arlington Community Hero Award, Lifetime Award for Outstanding Achievement in Dance Education (Dance Metro DC), Best Small Nonprofits in Greater Washington (Catalogue for Philanthropy), Women of Vision Award (Commission of the Status of Women) and more.
At the center of BMDC's mission is to "make contemporary dance accessible to all, through performances and community outreach activities," and that legacy of service will continue through the final season. BMDC is the only dance company that is a licensed affiliate of the Mark Morris Dance Group's researched-backed Dance for Parkinson's Disease program in the mid-Atlantic region. Since 2009, BMDC has served over 700 people living with Parkinson's as part of the program. This spring, the company will also host the 12th annual MOVE ME Festival, a free event which presents 15-20 local artists and dance troupes for an afternoon of performances and interactive workshops, and is annually attended by 300-500 families. MOVE ME is an extension of the K-12 Residency Program, which has served over 6,000 students in over 60 schools in the D.C. metro region and another five schools as part of the international exchange programs, since its launch in 2009.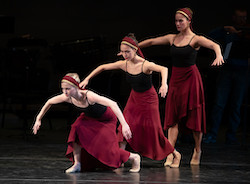 While dates and locations are subject to change due to COVID-19 restrictions, BMDC's 25th season events include: A Russian Valentine (February 13, 2021, at Gunston Arts Center), the 12th annual MOVE ME Festival (March 6, 2021, at Kenmore Middle School in Arlington, VA), virtual performance Live from the Kennedy Center for One Night (March 20, 2021), and the Company's Season 25 Finale (May 18, 2021, at The Kennedy Center for the Performing Arts).
For more information on Bowen McCauley Dance Company and its 25th season offerings, visit www.bmdc.org.