Dance tours are known for being fairly costly, not to mention stressful to arrange. But what if instead of being an expense, you could turn them into profit? Your dancers and their families still get the trip and valuable performance experience, and you can focus on the choreo and rehearsals instead of chasing parents down for deposits and RSVPs. How? We asked 42nd Street Tours agent Jill Wells to tell us. Wells is like a travel agent for your dance tour. Except that at the end of the trip, she'll likely be writing you a check.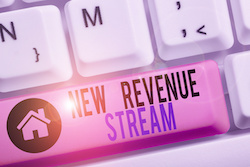 "The trick is to know how much to mark up your prices," says Wells. "The hotel is really what makes up a large part of the tour price. So we give them some different pricing levels, that helps the group leader by giving him or her the option for a hotel that makes the trip more affordable but still offering quality. Once they decide on a hotel, and the inclusions that they want in the package, then we can recommend a good markup that will allow them to earn revenue without drastically raising the overall cost of the trip."
But how do you go about scaling the markup? It depends on what kind of tour you're looking to book. "That markup can be based on travel destination, the number of nights, the number of people, the time of year. We put together a flyer of a basic formula that we give out to studio owners when we propose a tour. Basically you can look at, for a two-night tour, marking it up $20-40 per person traveling. Three nights, $30-60. Four nights, $40-80. That's usually a pretty fair and accurate recommendation. We tell studio owners to cover their estimated expenses — extra rehearsals, staffing, trip t-shirts — then figure out what residual revenue they're going to require.
What about where to go? Wells tells us different destinations can make a tour more profitable, or less so. What should you look for when deciding on a spot?
"The destination plays a big part in it," Wells explains. "We would recommend studio markups on the lower end for the Disney parks and Universal Studios, as that's kind of the basic package that everyone is familiar with." Parks tend to offer more to do and see as part of the overall package, and don't require a studio owner to organize activities. "Destinations like New York City, or Hawaii, or Toronto, or Washington, D.C., are more profitable for dance studio owners. There are a lot more inclusions, and more ways for studio owners to justify marking the package up more per person. After the tour, often times we're issuing a check right back to the studio."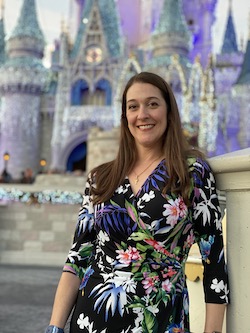 Still feeling nervous about marking up your prices? Wells says don't be. It's a lot of work to arrange a tour, and your work deserves to be compensated. Agents like Wells are also there to help lessen the load. "Studio owners know their families best, and we can let them know what other studios have done in the past, and the reasoning behind it. I also help price things out, like how many teachers they can afford to take. We've always offered the option of coming to the studio to present this to the families for them. But with Zoom now going mainstream, we're offering parent meetings virtually as well!"
Wells continues, "It's important to us that studio owners aren't working for free. We want them to be focusing their brilliance into their choreography and rehearsals, and 42nd Street Tours deals with billing so that they can get paid for their hard work."
It's really the most efficient way to go about organizing a tour. Not only is it less of a headache, but you're also maximizing revenue.
"Gone are the days of rooming lists and chasing people down for money," Wells says. "Any time anyone wants to add someone or change something, the studio owners don't have to do any of that anymore. We take care of that so they can focus on the dance. Studios that have done it the old way and then come to us have noticed a world of difference, and they've stayed with us for future tours. It's the best formula for a positive, memorable experience for everybody."
42nd Street Tours is available for all your tour troubles, and is rolling out some new features that will make life even easier. Look out for upcoming personalized websites tailored to your studio's trip, with all the information, links and itinerary in one online hub, available 24/7. The company is working toward integrating a mobile app specific to your tour, too, providing real-time updates on schedule changes, weather conditions and all the other pesky things that tend to pop up. Goodbye, chaotic group chat. And good riddance.
Interested? Check out the 42nd Street Tours website and on Instagram.
By Holly LaRoche of Dance Informa.