Dance Informa recently had the chance to catch up with hip hop dancer Ivan Maric, who is making a splash in the LA commercial dance scene. His genuine nature and unbridled motivation are inspiring to say the least. Read on to learn more about how he chased his dreams from Europe to the City of Angels.
How did you get started in dance?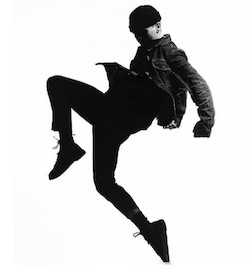 "I was equal parts shy and rebellious as a kid. I didn't care for typical sports, but I loved music videos, so my mom put me into dance when I was 13 years old. I remember feeling intimidated at first but quickly fell in love with the encouraging environment and welcoming energy at HipHopHuis (House of Hip Hop) in my hometown of Rotterdam. I learned foundational classics like popping, grooves and breaking, but my favorite part of the day was always the cypher at the end of class. Even when I was an absolute beginner who hid in the back of class, I was welcomed into the circle, and given constructive feedback.
As a teenager, I fell in love with commercial dance. I remember thinking, 'He's not human' about a dancer and the way he moved. I wanted people to think that about me. As much as dance is entertainment, it is also art. Sports are just sports, but to me dance is the most artistic sport."
What are some of your favorite music videos of all time?
"Janet Jackson's 'Rhythm Nation' and 'All for You', Chris Brown's 'Run It!' and 'Gimme That', and Omarion's 'Entourage' and 'Ice Box'."
What music video that you've danced in has been the most memorable?
"I recently got to be part of 'What U Need' by Jojo, who is making a comeback. It felt super special to be back in the studio again after COVID with three other incredible dancers. Despite having to follow strict COVID safety protocol (testing, masks except when shooting, no contact), the whole experience was smooth and professional, and I felt very appreciated. Even though music video shoots mean long, tiring days, the energy in the room kept me going, and I didn't feel the exhaustion until well after leaving the studio."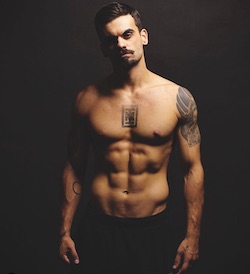 Did you always know that your dreams were in America, or did you discover them somewhere along the way?
"I didn't know right away that I wanted to move to America, but I did quickly realize that the 'NBA league' of what I wanted to do was in LA. By the time I turned 16, I knew I wanted to dance professionally with the best of the best, and gave my heart and soul to training. I worked on getting a commercial education first but wanted more technique and versatility, so I joined Codarts Rotterdam, where I did a year of classical training.
Professional opportunities starting coming once I turned 18 and moved to Amsterdam: TV shows like The Voice and American Idol, commercials, concerts. In addition to choreographing my own work, I danced for Nike for around four years, presenting their new lines at various events.
At 23, I met Gerald van Windt, who is the biggest commercial choreographer in Holland. He saw that I was hungry for dance, and gave me my first assistant job. At 26, after visiting America for three months to see what was what, making lots of connections and meeting with multiple agencies, I decided I was ready to make the big move, and signed with Bloc Agency, who I've been with ever since."
Do you miss anything about being home? Do you go back often?
"I've only been back twice since moving to LA almost three years ago. I try to go home for the holidays because of course I miss my family, and they all live in Croatia and Rotterdam. I also try to work when I go to Europe, and had the opportunity to choreograph a tour on my most recent trip."
Speaking of choreography, do you see yourself as primarily a dancer, or is choreography something you also want to pursue?
"Definitely. I want to focus on my dance career for the next three to five years, but after that, I plan to broaden my focus to choreography as well as mentoring the next generation, especially commercial dancers trying to make the transition from Europe to LA."
Can you tell us some of the items on your dance bucket list?
"Star in a music video, star in a concert or tour, have a team I can travel with, train dancers and then use them in the work I create, and choreograph for artists."
What's next for you? What stage will you be grooving on next?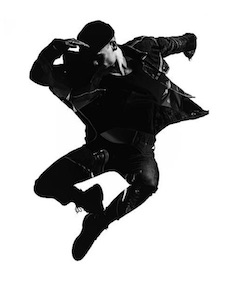 "I'm currently set to be working with Jeremy Strong for Jason Derulo, but the logistics are still really up in the air because of COVID. In the meantime, I'm still making for myself, and staying creative, which is more important than ever during times like these."
How has COVID impacted you as a dancer and a person? Have there been any silver linings?
"I try to extract the positive from every situation, so there definitely have been some silver linings. Every negative situation can be taken as a challenge or a lesson. Instead of having to hustle from job to job, from class to rehearsal, I have been taking time to answer important questions: 'Who am I? Who am I without my job?'
With or without jobs, I love dancing so much and I just can't go a day without it. I was Facetiming my mom the other day and she said, 'I don't think you've ever gone a day when you have not moved.' She was right. In addition to dancing, I've been meditating, goal-setting, praying and stretching every morning. This personal routine has given me something that can thrive no matter the circumstances. Something that can't be taken away from me.
On the other hand, it's sad to see how other artists and studios are struggling. My favorite studio, Movement Lifestyle, just had to close (hopefully temporarily), and we still don't know the full impact of COVID on the LA dance scene or the world. Like everyone else, I am trying to find new ways to maneuver that are safe but still foster creativity. The most unique skill we have as humans is to evolve and adapt. From socially distanced freestyle sessions in the park to virtual classes, things are happening now that would have never happened if we were in the studio. We are literally a part of history right now. If I wake up, I already feel blessed. I tell myself, 'Let's make today something.'"
You can follow Ivan Maric on Instagram: @ivan_maric.
By Charly Santagado of Dance Informa.