It is no secret that dancers around the world are finding themselves in uncharted territory. Whether it is taking a class virtually over Zoom or being forced to sit on the sidelines due to cancelled performance seasons, the landscape of dance is looking very different these days.
While it may not be easy to do, this is a time to look outside performance and see where and how dance and our skills as dancers can be used in others ways. Dance Informa reached out to someone who has done just that: Rachel Cossar, founder of Choreography for Business.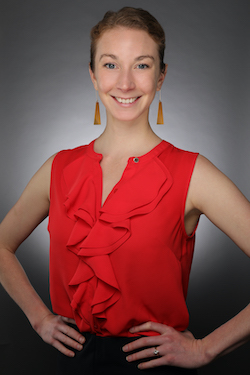 Cossar grew up in Canada, doing both rhythmic gymnastics and ballet. While on the Canadian National Team, Rachel trained with The National Ballet of Canada, Royal Winnipeg Ballet School and L'Ecole National de Ballet Contemporain. At the age of 17, Cossar moved to Boston to join the Boston Ballet and danced with the company until 2016.
She retired in 2016, due to an ankle injury and entered the world of fundraising at Harvard University. Within one year of working at Harvard, Cossar founded Choreography for Business, a body language and presence firm dedicated to elevating the human experience through authentic connection. She is thrilled to leverage her unique expertise as a performing artist to help professionals across the world perform at their best, under pressure.
What did your dance career path look like?
"I started dancing at the age of three in a tiny, local studio above a gas station. At the age of five, I added rhythmic gymnastics to the roster and began taking ballet lessons at The National Ballet of Canada. I enrolled in their full-time professional program in fifth grade and continued to do rhythmic gymnastics on the side.
At the age of 17, and graduated from high school, I decided to go for ballet full-time. Since I had already competed in world championships and other major international competitions, I felt I had accomplished what I wanted in the rhythmic gymnastics world. I was accepted into the Trainee program at the Boston Ballet and started there in August of 2006. Two years later, I was offered a contract with Boston Ballet II. Two years after that, it was a full contract with the company.
I enjoyed six more years of dancing, combining my skills as a rhythmic gymnast with my ballet training and getting to dance incredible roles both contemporary and classical. In 2014, I sustained a serious injury to my ankle and decided to undergo a surgery. This surgery allowed me to get back on stage for two more years, but ultimately the pain continued and prevented me from dancing to my full amplitude. The sacrifice to continue dancing, both in terms of opportunity cost for other things I might be pursuing, as well as the continued toll on my body, made me realize it was time to hang up my pointe shoes."
How did you create your current business?
"Not knowing what on earth to do with myself after retirement, I realized I needed some structure back in my life. Because I had completed my undergraduate education while dancing (through distance education), I could enter the workforce. Trouble was, I had to convince people of the relevant value of my dance career.
My first 9-5 was in the fundraising offices of Harvard University. Moving from an illustrious career with a major U.S. ballet company to a tiny cubicle was literally painful. However, while I was at Harvard, an idea started to form. I founded Choreography for Business in September 2017. I first had the idea while working at Harvard and thinking of how physical this office job actually was. I tested my idea to bring valuable skills from my performance career into more traditional professions in the hospitality industry. I worked with front of house staff on things like presence, body language, poise and moving through awkward spaces.
When I realized how much value this perspective could also bring to other industries, particularly those with client-facing and presentation-based interactions, I branched out and began serving employees in finance, insurance, consulting and more. Today, I have moved my company into the sphere of virtual presence, helping people feel more human and connected in video settings. This has proven to be highly useful to companies as we all collectively navigate this wild, chaotic world."
How does dance continue to play a role in your life?
"Dance continues to play a significant role in my life. Both personally and professionally, I believe who I am today is built on the shoulders of past identities. I carry my dance experience with me every day. From the minute I wake up, I give my body a good movement session. Giving my body the space to wake up, get circulating and ready to support me throughout my day.
In both the execution and running of my business, I think about my audience, what they are experiencing and how I can increase their benefit — much in the same way that I did as a dancer. I maintain a desire to perform and am able to scratch that itch in the workshops and programs that I run."
What tips and tools would you like to share with readers? How can they use Choreography for Business?
"Choreography for Business is entering a really fascinating new phase around developing a virtual presence on video. I offer a variety of different levels of service from an accessible eBook (When You Can't Meet in Person: A Guide to Mastering Virtual Presence and Communication) to Virtual Presence Assessments and workshops. I am also always happy to chat about transitions or setbacks/injuries for dancers. It can be a lonely road, but many of us have been there before."
Connect with Rachel Cossar on Instagram and Twitter, or head to her website at choreographyforbusiness.com.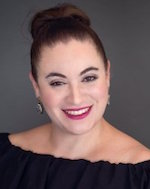 By Erica Hornthal, LCPC, BC-DMT, Dance/Movement Therapist.
Erica Hornthal is a licensed professional clinical counselor and board certified dance/movement therapist based in Chicago, IL. She received her MA in Dance/Movement Therapy and Counseling from Columbia College Chicago and her BS in Psychology from the University of Illinois Champaign-Urbana. Erica is the founder and CEO of Chicago Dance Therapy, the premier dance therapy and counseling practice in Chicago, IL. As a body-centered psychotherapist, Erica assists clients of all ages and abilities in harnessing the power of the mind-body connection to create greater awareness and understanding of emotional and mental health. For more, visit www.ericahornthal.com.