This past Thursday, September 10, was World Suicide Prevention Day, and American Ballet Theatre Principal James Whiteside has launched a suicide prevention initiative. Whiteside has said he is on a mission to shine a light on this important issue that impacts the LGBTQ community in a sad and significant way.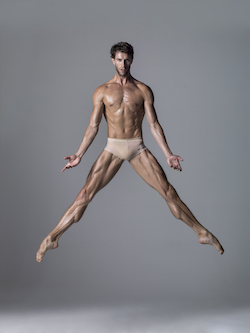 Whiteside, who has been trying to keep busy during the extended COVID closures, has been teaching ballet classes on his Instagram Live to his over 260,000 fans, released his third pop album under the stage name JBDubs, and even released a music video that he shot in quarantine while hanging out in Syracuse at his boyfriend's childhood home. 
Now, Whiteside has teamed up with The Trevor Project, a leading national organization providing crisis intervention and suicide prevention services to lesbian, gay, bisexual, transgender, queer and questioning young people under the age of 25. Together, they have launched a national casting call for his latest music video, "Left Alone", a song he wrote about his own coming out story, his challenges and his own suicide contemplation. The initiative was launched on World Suicide Prevention Day, and the call for submissions is open to all ages.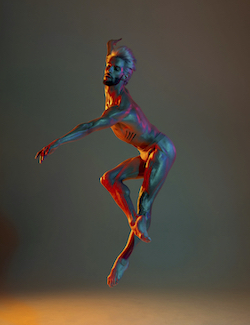 The video project seeks submissions of dance, movement, lip synching or other talents for potential inclusion in a music video, to be produced and premiered this fall. While The Trevor Project has seen an increase in call volume since the start of the pandemic, this project comes at a time of continued closures and uncertainty, to unite a loud and resonate voice to remind the world that no one is "left alone".
"I wrote 'Left Alone' about my experience as a teenager and coming out in the year 2000," Whiteside said. "I wanted it to sound honest and sad, yet defiant and decisively hopeful. With this video collaboration, my goal is to generate awareness and donations for an amazing organization, The Trevor Project, by inspiring people to be creative! And, as I like to say, dance and do good!"
You can listen to the 'Left Alone' track here. To submit a video for possible inclusion, click here. All videos should be no longer than 30 seconds and shot in landscape orientation. This call is open to all ages. The deadline for submission is September 21, at midnight EST. For more information on The Trevor Project, head to www.thetrevorproject.org.