The Martha Graham Dance Company has announced its 95th season, which begins with a special Martha Matinee and the finale of The Eve Project on September 23. The 2020-21 season continues the Company's notable online programming bringing the groundbreaking, iconic work of Martha Graham and the Company's acclaimed contemporary choreographers to audiences around the world.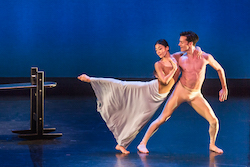 While rehearsals and performances remain on hold, the Company is expanding its audience-access initiatives, offering a variety of ways for audiences and the global dance community to engage with the Company while social distancing. The fall and spring programs include all-new Martha Matinees, the Company's popular Studio Theater Series, virtual classes, mini-videos created by the Company dancers, and special events designed for audiences and the Company to meet and socialize.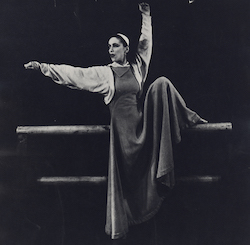 "Experimentation with technology has always been a significant part of how we make our work accessible to all audiences," said Artistic Director Janet Eilber. "Our use of media on stage and off, our interactive projects online and our substantial presence on social media have prepared us to face the digital urgency of the COVID crisis. Our 95th season will be enhanced by the new, virtual journeys we are creating — coordinating our many online events and offering context to the depth and breadth of the Graham legacy and all we do to move into the future. Our dancers are not only nimble on stage but in the creation of online artistry. We look forward to sharing all aspects of their talents in our 95th season — one that will be like no other!"
The monthly Martha Matinees and Studio Series events are curated thematically. A streamed series featuring gems from the archives and performances from the Company's vast repertory, Martha Matinees are hosted by Eilber and include a live chat with Eilber and special guests. The new digital Studio Series will present livestreams and recordings as part of GrahamDeconstructed, which offers audiences an opportunity to hear about the artistic and historical context of Graham classics and NEW@Graham, which provides a look inside the creative process of new works for the Company.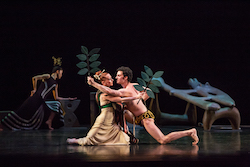 There will be a Zoom wrap-up event each month (a live Q&A session with Graham experts focused on the monthly theme) and virtual social gatherings with the Company, as well as exclusive mini-videos created by the dancers who take you inside their life with insights into everything from the Graham Technique and classic roles to makeup, costuming, recipes and life on the road. The Company dancers and faculty at the Graham School will also be teaching classes throughout the season via Zoom.
Martha Matinees will be free on YouTube for one month from the premiere date. All other events will be available starting at $3 per month via Patreon. Membership packages on Patreon are available at patreon.com/marthagrahamdance. A schedule of events is below. For more information, visit www.marthagraham.org.