Everyone has been impacted by the COVID-19 pandemic. People are out of jobs, others are working full-time from home, dancers are taking class in their living room, and artists are getting creative during this time. Award-winning professional photographer Kyle Adler, whose clients include many top local performing artists, companies and schools, has created a passion project during his quarantine in the San Francisco Bay Area.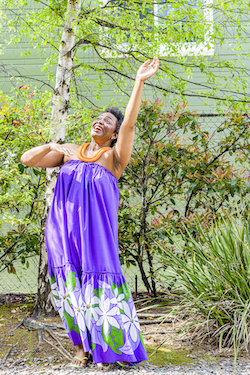 "I realized during the first half of March that photographers have a key role to play in documenting and inspiring positive change during this chapter of history," Adler shares. "That's when the San Francisco Bay Area became the first region in the U.S. to impose shelter-in-place orders, and when I experienced firsthand the unprecedented upheaval this situation is forcing upon local performing artists, many of whom are my clients. The performing arts community has been especially hard-hit, as shelter-in-place restrictions resulted in the cancellation of public performances, arts classes and other mainstays of the performing artist's income. Dancers face the additional challenge, as elite athletes, of needing daily workouts to maintain the physical conditioning required to create their art."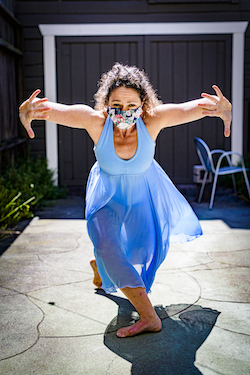 So, Adler launched the ongoing Dance Like Nobody's Watching project as a testament to the resilient spirit of the creative community during these trying times. "The project adheres to the letter and spirit of the San Francisco Bay Area's shelter-in-place order while allowing local dancers to create, inspiring others to keep the artistic community strong during our quarantine, raising funds for those most in need and documenting this surrealistic period in our history," he explains.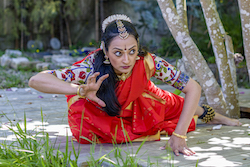 Dance Like Nobody's Watching is a work-in-progress, with nearly 40 "distance photoshoots" conducted so far. Adler wanted to capture the Bay Area creative community's remarkable diversity. "It is important to me to include a broad range of dance styles, dancer backgrounds and quarantine situations via this project," Adler says. "The dancers whom I've featured thus far practice a wide range of movement styles, from hip hop to hula, from ballet to Bharatanatyam, as well as pole dance, Thai classical dance, jazz, aerial and more. The dancers have all volunteered their time to participate in the project, as have I. The project will inspire others to create in a myriad of ways and will serve as a lasting document to the resilience of the artistic spirit during this quarantine period."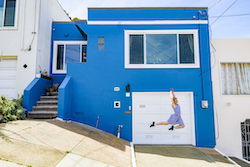 For more information and to see images from Dance Like Nobody's Watching, head to www.kadlerphotography.com/Dance-Like-Nobodys-Watching-Project. You can also follow Kyle Adler on Instagram (@kyleadlerphotography) and on his website, www.kadlerphotography.com.